Eight Hornets named to Sacramento Business Journal's '40 Under 40' list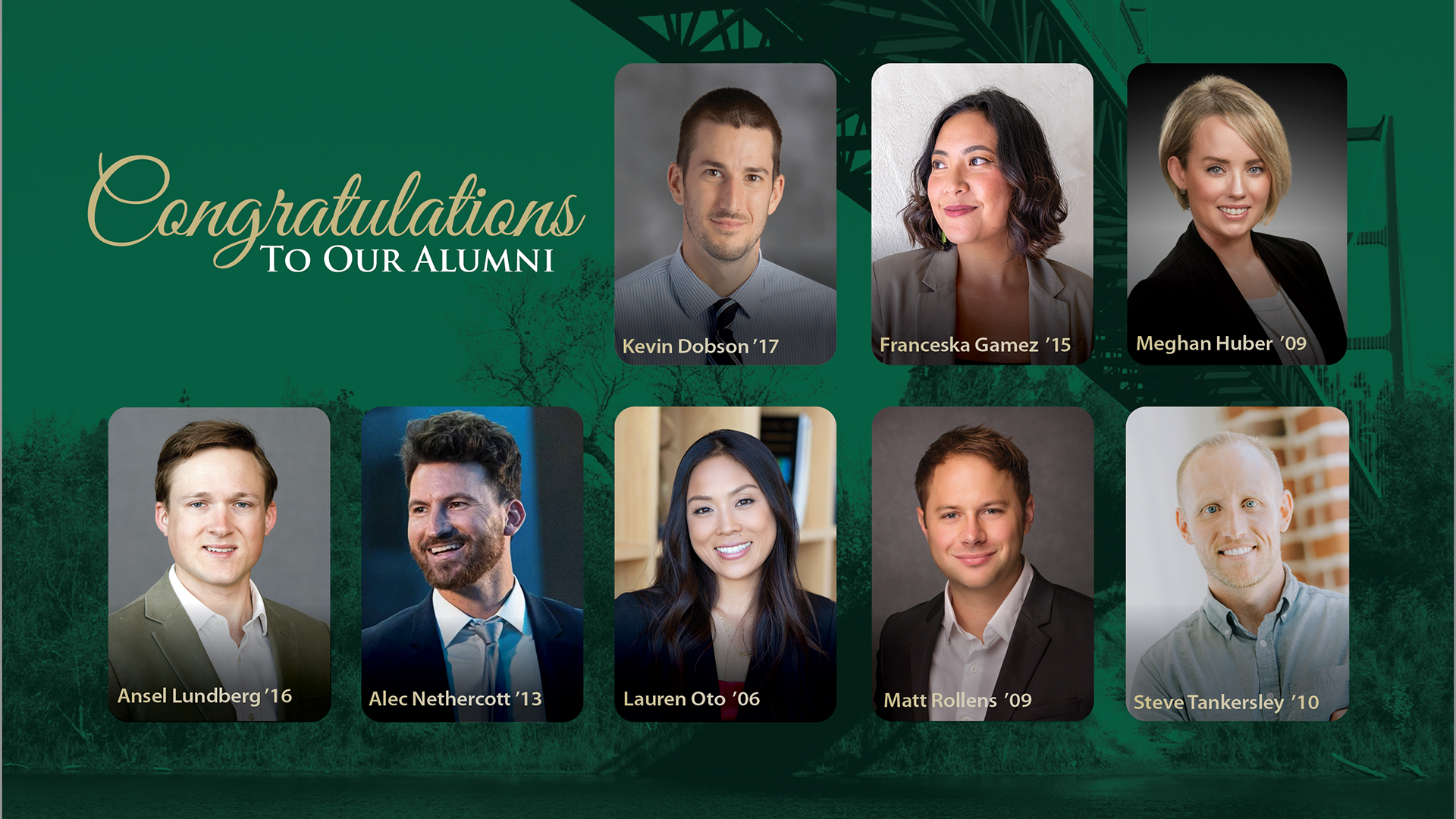 November 15, 2023
Each year, the Sacramento Business Journal compiles its "40 Under 40" list, an annual compendium of young professionals in the Sacramento region who are making positive contributions to their communities.
Sacramento State alumni are prominently featured, and this year is no exception. Eight Hornets have been named to the 2023 list, evidence of the University's positive impact on the region and beyond through its graduates' professional and personal accomplishments.
Honorees are selected based on their professional achievements, vision, and leadership qualities, among other considerations.
This year's Hornet alums included in the "40 Under 40" list are:
Kevin Dobson MA '17 (Educational Leadership and Policy Studies), founder and executive director, Capital College & Career Academy.
Frankie Gamez '15 (Art Studio), artist and owner, 1810 Gallery LLC.
Meghan Huber '09 (Marketing), economic and community engagement director, city of Citrus Heights.
Alec Nethercott '13 (Business Administration), co-founder and president, V3 Electric Inc.
Lauren Oto '06 (Communication Studies), vice president of communications, Sacramento Asian Pacific Chamber of Commerce.
Matt Rollens '09 (Marketing), CEO, Dragon Glassware.
Steve Tankersley '10 (Construction Management), president, Tankersley Construction Inc.
Ansel Lundberg, a policy developer with the California Independent System Operator who earned graduate credit in Public Policy and Administration through the Capital Fellows Program, was also named to the list.
The honorees were chosen by a panel of previous "40 Under 40" recipients, plus the Business Journal's editorial staff. They will be recognized at an awards ceremony on Nov. 16 and highlighted in the publication's Nov. 17 issue.