Popular as ever, Planetarium shares beauty of deep space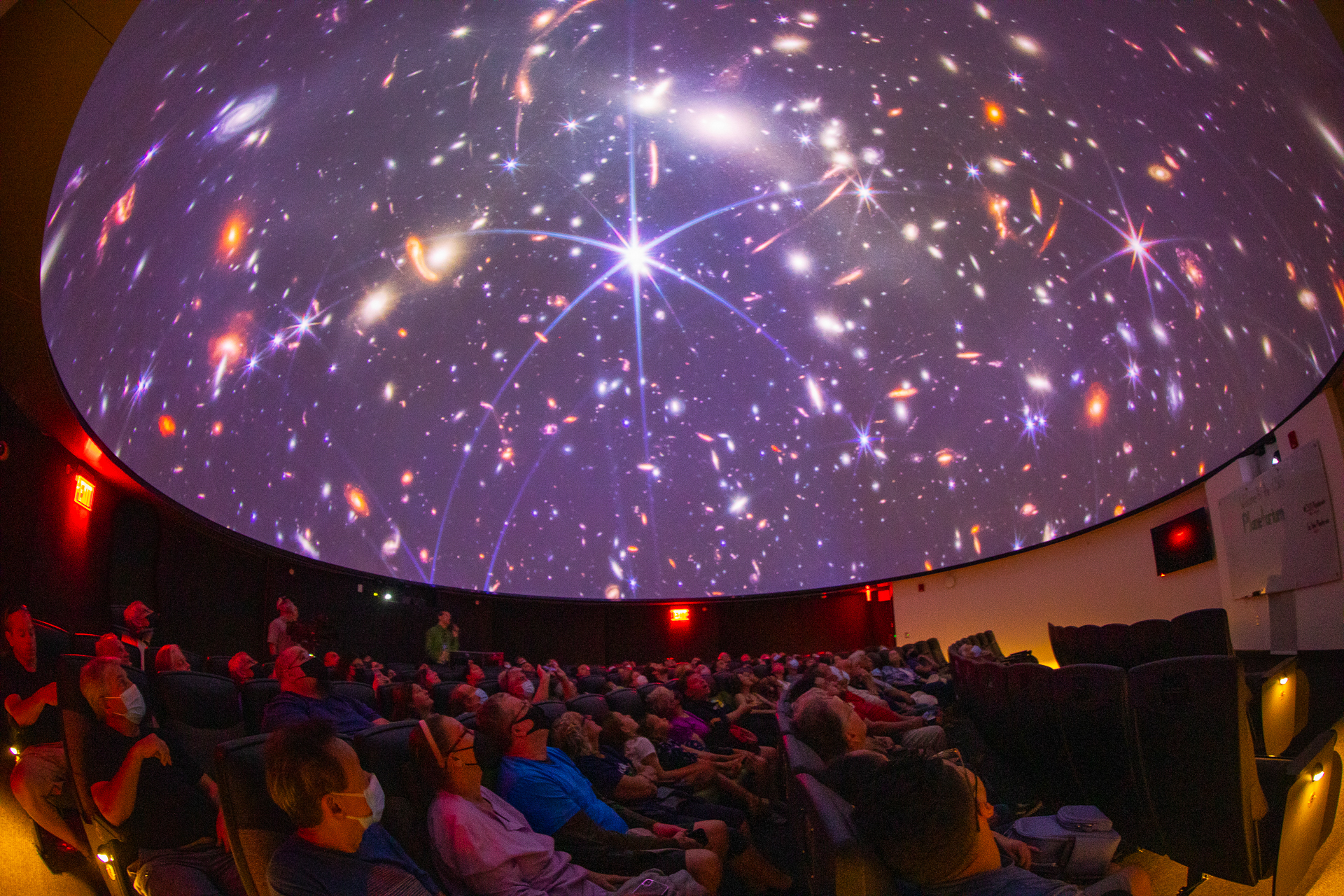 June 15, 2023
The return of public showings after pandemic restrictions eased immediately reestablished the immense popularity of Sac State's Planetarium. Subsequently, when the James Webb Space Telescope began sending spectacular images from the cosmos, the domed facility became even more of a must-visit venue.
The Webb images were the latest in a string of popular showings at the Planetarium since it reopened in the summer of 2021 after pandemic restrictions forced its closing to the public and students from the region.
"We had a bit of a rocky start," said Planetarium coordinator Kyle Watters, a Sac State Physics instructor, referring to the closing just six months after it opened to rave reviews and packed houses. "But we are back, and as strong as ever."
During the spring semester, the Planetarium hosted five Sac State Astronomy courses, with hundreds of Sac State students using it as a classroom. Students from grade schools in the region have filled its seats every weekday, and public shows have continued to sell out soon after tickets are made available.
In July 2022, the Planetarium hosted more than 1,000 people over multiple showings who viewed stunning images of the universe captured by NASA's sophisticated Webb deep space telescope just hours after the pictures became public.
The event drew lines that extended "the full length of the Ernest E. Tschannen Science Complex," Watters said. More than 30 additional shows featuring the James Webb images have followed.
"Every single one has sold out," Watters said.
Other popular shows, hosted by faculty, include "Stars of the Pharaohs," "Secrets of the Sun," and the "Birth of Planet Earth."
Tickets to Planetarium shows are sold through the Hornet ticket office by email or by calling 916-278-4323.