Sac State, and here's why: Vira Sypyuk
June 15, 2023
When Russia invaded eastern Ukraine in 2014, Vira Sypyuk and her husband saw no future for their daughter in their beleaguered country.
They packed up and moved to Sacramento, where Sypyuk's husband had relatives. Sypyuk said the transition was tough, especially for her family.
"It was challenging, because you start over everything from zero," said Sypyuk, who was born in Ukraine and had also lived in Russia. "I am very thankful that I knew already (English). It was easier for me, but it was hard for my daughter and, especially, my husband."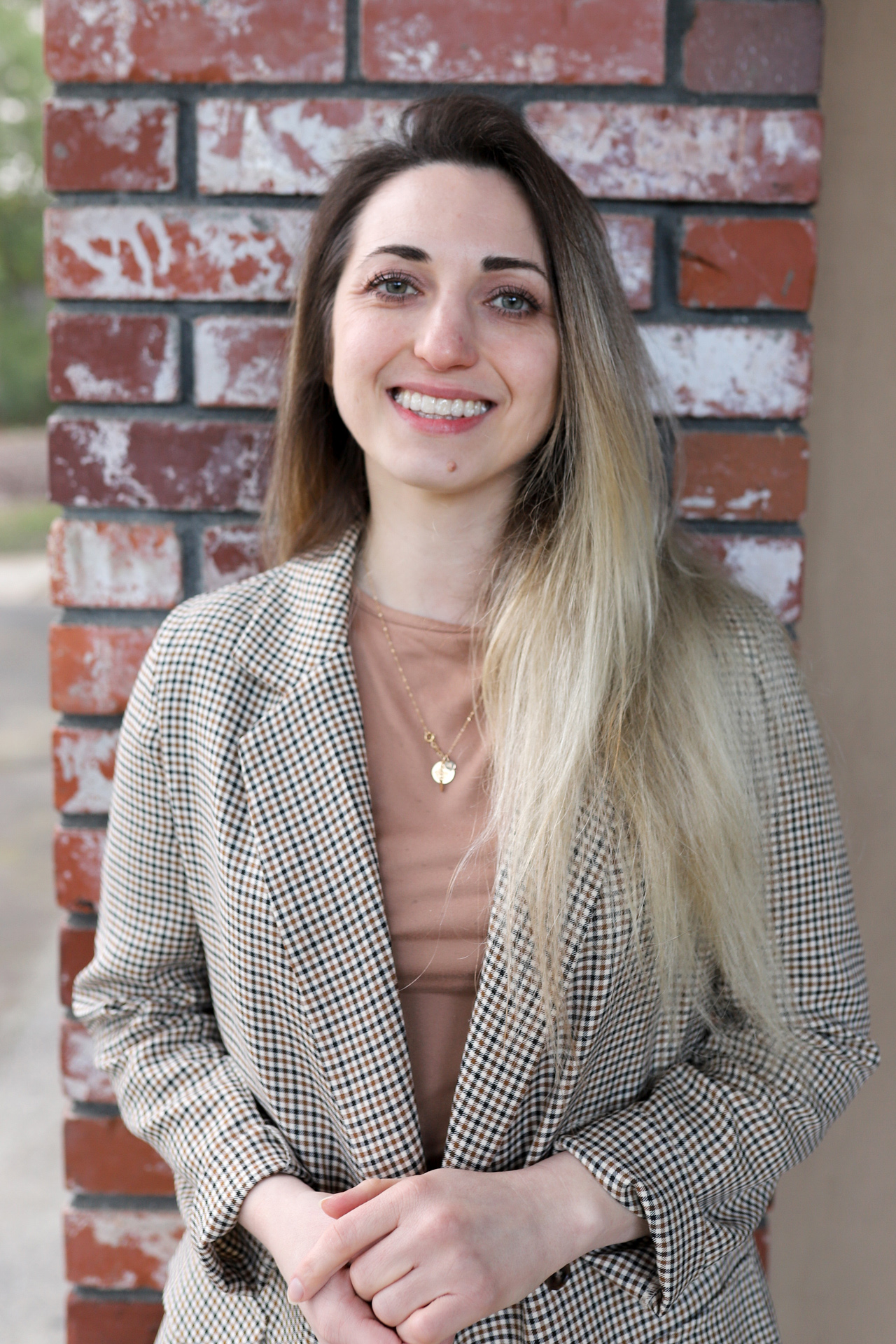 To ease the transition, Sypyuk volunteered in her daughter's classroom, where she fell in love with American schools and ultimately was inspired to become an educator.
"I grew up in a family that served people," said Sypyuk, whose father is a pastor. "I was taught to help and care for people."
She attended American River College before transferring to Sacramento State, where in 2021 she earned her bachelor's degree in Liberal Studies with a minor in History. Sac State was an easy choice because she wanted to stay close to home.
"I wasn't very young when I started school here," Sypyuk said. "I have already family, and I needed to take care of them, and I couldn't move somewhere. And Sac State is one of the best universities to choose, so it's privilege to live here. … Why would I choose something different?"
Sypyuk is now pursuing her master's degree in School Psychology, saying she could be a better resource for kids as a school psychologist than as a teacher.
"I'm an extremely sensitive and empathetic person, and it's been always with me, before this program," she said. "I would give the last what I have (such as money or food) for a person. When I got in this program … it matches to my goals. I always wanted to help kids."
When Russia attacked Ukraine in February 2022, Sypyuk knew she had to help people in her homeland, specifically the hundreds of young children who, left without parents in wrecked cities, were relocated to safer areas in the western part of the country.
"We needed to buy beds and clothing and beddings and food and everything for these kids, so they could stay there for some time before they transferred them to (other parts of) Europe," Sypyuk said.
Sac State Graduate and Professional Studies Professor Stephen Brock heard of the work Sypyuk and her family were doing and asked her to assist him in interpreting a webinar for mental health professionals in Poland and Ukraine.
"She is an amazing person as well as a skilled graduate student," Brock said. "This is a personal as well as professional issue for Vira. Having family members that are very much affected by the conflict has been very stressful.
"Yet, despite that, she is not only able to keep up in a very demanding graduate program, but is able to help others."
Sypyuk, who speaks English, Russian, and Ukrainian, assisted the National Association of School Psychologists in developing and interpreting a document offering guidance about how displaced families can cope with the war.
Sypyuk soon will serve in a yearlong internship as a school psychologist before entering the workforce full time. She is also participating in a practicum where she counsels Sacramento-area Ukrainian and Russian kids.
"I help them with their emotions and … mental state because they are very stressed," Sypyuk said. "They never see their house ever again because it's destroyed, in some cases. It's very hard for kids. It's hard for adults, but for kids, even more."
She said she hopes to work in a public school district with a high population of Ukrainian and Russian students because she can connect on a cultural level. She also wants to have a private practice, as well as possibly teach psychology to others.
More from Sac State Magazine