Disability Cultural Center and Assistive Technology Lab
Assistive Technology Lab
The Disability Cultural Center Lab is your primary resource for accommodated and assistive technology. We provide access to a wide range of assistive technology tools such as text-to-speech/speech-to-text software, screen readers such as Jaws, speech recognition software, zoom text for low-vision, alternative formats, note-taking, captioning and transcription tools, training, and workshops on accessible technologies for educational materials.
Open Source Assistive Technology
Office Hours: 7:30am – 4pm (Summer)
Social Space
The Disability Cultural Center Social Space is a great place to study or spend time with friends. We provide a safe space for our disabled students and allies to come together as a community.

Board games and have been chosen with inclusion in mind and are available for use by all of our visitors.

Braille Versions of several games are available for checkout from the front desk.
We host classes on a wide variety of topics and serve as the primary locations for the Disabled and Non Disabled Alliance (DANA) social club.
Sensory Room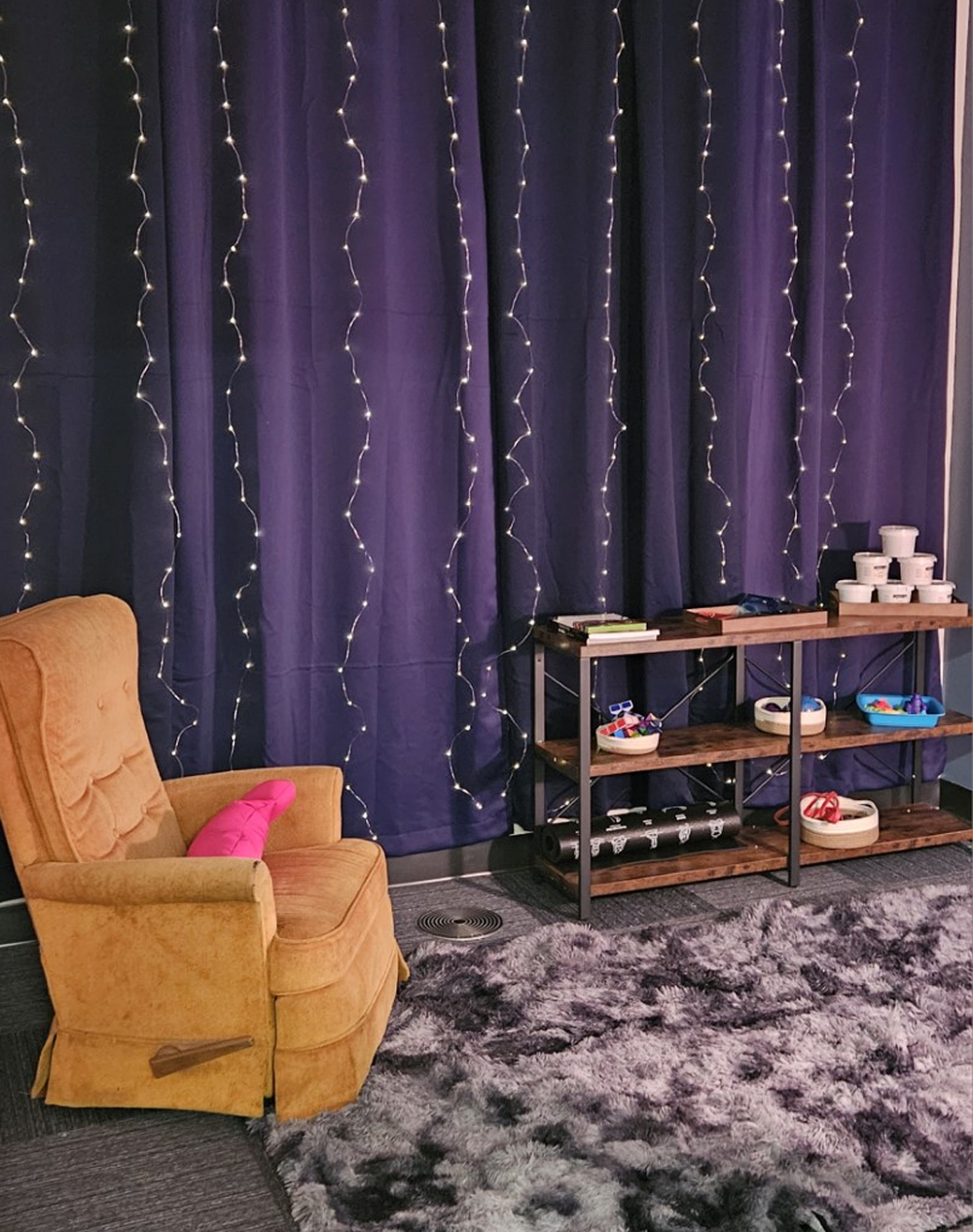 We are thrilled to announce the opening of our brand-new Sensory Room, which was designed to meet the unique needs of our neurodivergent student population.

The Sensory Room provides a safe and calming environment where students can retreat when they need a break from the hustle and bustle of daily life. With adjustable lighting, soothing colors, and comfortable seating, the room helps to create a peaceful atmosphere that promotes relaxation and well-being.

In addition, the Sensory Room is equipped with a range of sensory tools and activities that are specially designed to support individuals with different sensory needs. These include stim toys, fidget items, weighted blankets, noise-reduction headsets, and other tools that are beneficial to Neurodivergent Individuals.
D.A.N.A Social Club
Coming this Fall!
The Disabled and Non-Disabled Student Alliance club is a place disabled students and allies to come together to form a community and have fun. For more information or to be added to the notification list for when we begin please email DAC@csus.edu and include DANA in your subject line.
Department of Rehabilitation
Services NOW available at Sac State!
Located in the Assistive Technology Lab in AIRC 2011
Hours are limited, reach out to one of the DOR Counselors today!