Meet Our Vice Presidents
Aniesha Mitchell, J.D.
Aniesha Mitchell, J.D., is the interim vice president for Student Affairs. Mitchell joins Sacramento State from San Diego State University, where she most recently served as senior associate vice president (AVP) for Student Affairs and Campus Diversity, chief of Divisional Operations, and deputy chief diversity officer. In her role as senior AVP at SDSU, Mitchell served as the lead executive officer in the Division of Student Affairs and Campus Diversity, providing leadership and support to 42 departments and over 480 talented employees, and managing a $46 million dollar budget. Mitchell has been critical to SDSU's efforts to advance graduation outcomes for students who have been historically underrepresented and underserved in education. Mitchell has over 20 years of progressive leadership experience in higher education in the areas of Title IX, campus safety, student conduct, compliance, retention, and restorative justice.
Dr. Jenni Murphy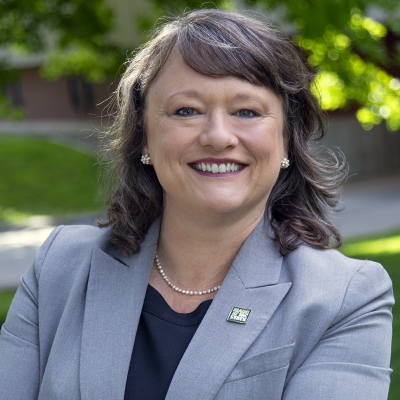 Dr. Jenni Murphy is the interim vice president for Engagement and Enrollment. She has extensive leadership experience in marketing, outreach, project management, and development of efforts related to degree attainment for special populations. Regional efforts include ProjectAttain!, Degrees When Due, Building Rural Community Learning Systems, and the Sacramento K16 Collaborative, which secured $18.1 million in funding to improve the use of data, dual enrollment, and transfers to and through education and workforce, and increase equity and services for priority populations. She has served on and managed numerous boards, secured funding, and created productive regional and statewide partnerships with leaders and organizations.