Developing Hispanic–Serving Institutions (DHSI) Career Project (P031S210061)
"Degree with a Purpose: Integration of Career Development and Financial Wellness into the College Experience"
Note: DHSI grants are funded through the Hispanic-Serving Institutions (HSI) Division, located in the Institutional Service (IS) of Higher Education Programs (HEP) within the Office of Postsecondary Education (OPE) in the US Department of Education.
Project Information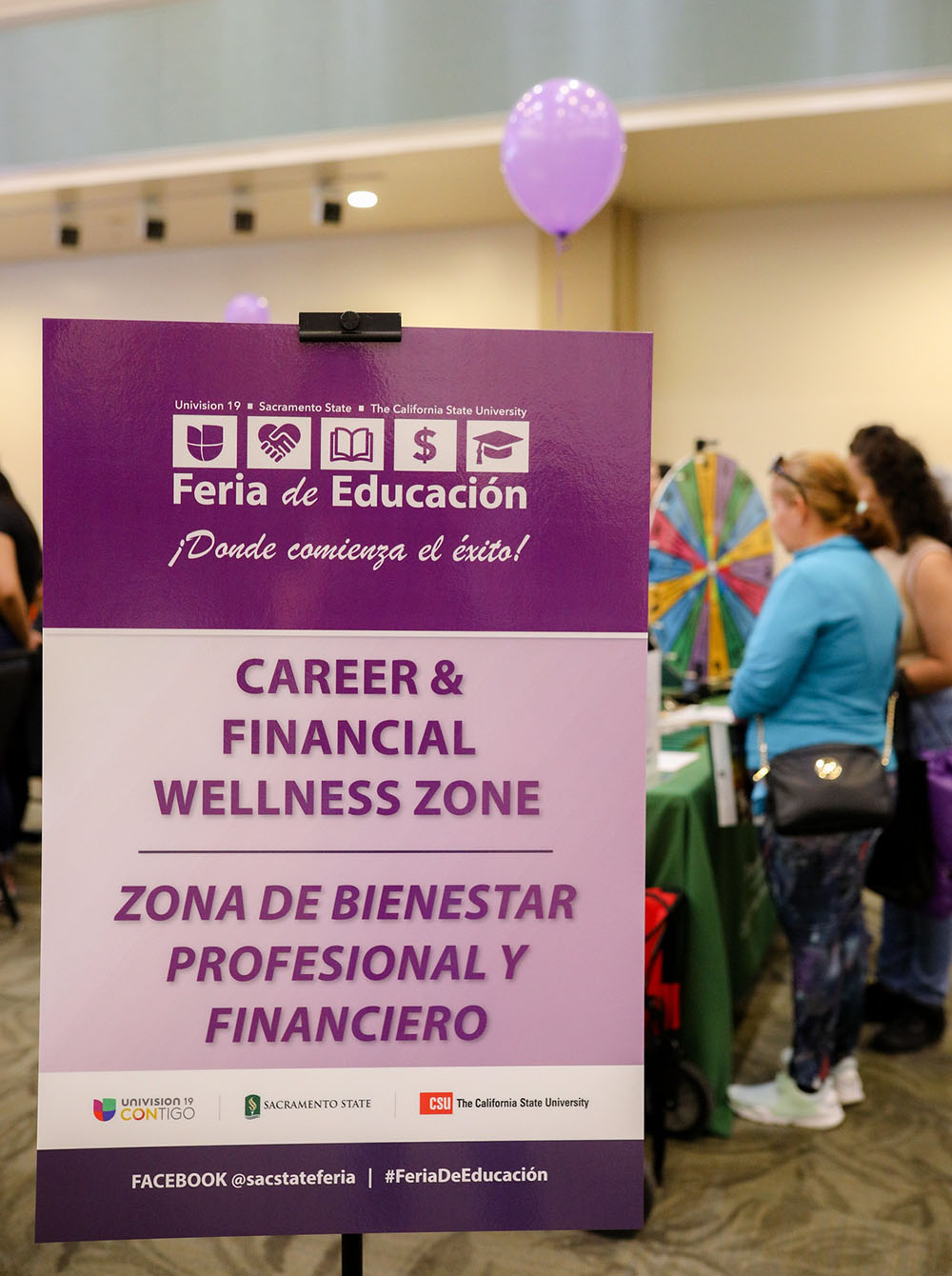 California State University, Sacramento (Sacramento State) has a Title V DHSI Project, "Degree with a Purpose: Integration of Career Development and Financial Wellness into the College Experience," to address educational and economic barriers for Latinx and low-income students through a cross-campus strategy that places career development as a priority focus of students' college experience from enrollment to graduation to career.
Also known as "Career4Equity" The DHSI Degree with a Purpose project aims to enhance our existing culture of student success by embedding career services and financial wellness into the student experience. Specifically, we will develop, implement, and institutionalize three integrated, campus-wide strategies based on research supported by Complete College America's Purpose First Model and the What Works Clearinghouse evidence-based study (Morisano et al, 2010) on setting, elaborating, and reflecting on personal goals to improve academic performance:
Strategy 1. Early Career Planning and Onboarding
Strategy 2. Integration of Career/Financial Wellness Counseling into the College Experience
Strategy 3. Integration of Career, Work-Based Learning and Financial Wellness into Courses and Co-Curricular Programs
The proposed project measurable outcomes include: (1) reduce numbers of students who are undeclared; (2) increase retention rates; (3) reduce numbers of students changing majors more than once; (3) increase numbers of students pursuing STEM and in-demand degrees and careers;(4) expand curricular and co-curricular programs with early career development and financial wellness components; (5) increase two- and four-year graduation rates; and (6) earn a Seal of Excelencia, to recognize the institution's service to Latinx students.