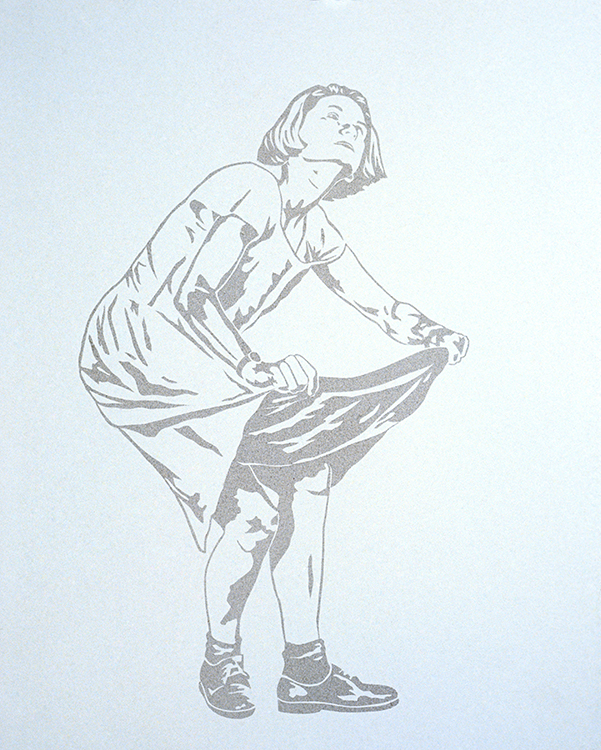 Kim Abeles
Smog Collectors, 1987-2020
January 31 - May 20, 2023
Kim Abeles makes art about pollution from pollution. Presenting the first in-depth survey of Abeles' Smog Collectors series, the exhibition features over thirty years of her artistic investigations related to the environmental impact caused by airborne particulates.
Divided into five sections, the exhibition explores Abeles' first iterations documenting the Los Angeles sky beginning in the 1980s in the section of Footprints in the Sky. Mapping and Marking demonstrates how smog operates as a transcriber of moments, including environmental effects from the 1992 LA Riots and recent wildfires. The Human Body works directly link the impact of air pollution on our well-being. In Domestic Spaces, regular household objects are transformed into artifacts marked by the accumulation of particulates while Politics addresses how government and national leaders determine our air quality through policies and politics. This section highlights Abeles' Presidential Commemorative Smog Plates (1992) and World Leaders in Smog (2019) featuring portraits created by air particulates.
Artist talk: Wednesday, February 15, Noon-1:30PM. Cottonwood Room I, University Union, 2nd floor.
Exhibition Reception: Thursday, February 16, 5-8PM, Library Gallery
Gallery Hours:
Tuesday - Friday, 10AM - 4PM
Saturday, Noon-4PM
Cloth As Community: Threading the Needle of Past, Present, and Future
Cloth as Community explores the textile traditions and fashion of the Hmong people, providing new insights into a history, heritage, and culture that spans multiple continents and countries connected through cloth. Highlighting items from the Donald & Beverly Gerth Special Collec­tions & University Archives' Southeast Asian Community Resource Center Collection, large story cloths, individualized garments and small textile pieces will be displayed alongside full traditional outfits borrowed from private collectors, Hmong fashion enthusiasts, and designers/artists.
The exhibition is on view at the University Library Gallery and also in the Donald & Beverly Gerth Special Collections & University Archives, January 24 - May 19, 2023.
Cloth as Community is a collaboration between Project Hmong, Special Collections and University Archives, Sacramento State, and the University Galleries.
Reception Parking for February 2, 2023: Guests can park without a permit on floors 4-6 of Parking Structure 3.
January 24 - February 25, 2023
Exhibition Reception Thursday, February 2, 5-8PM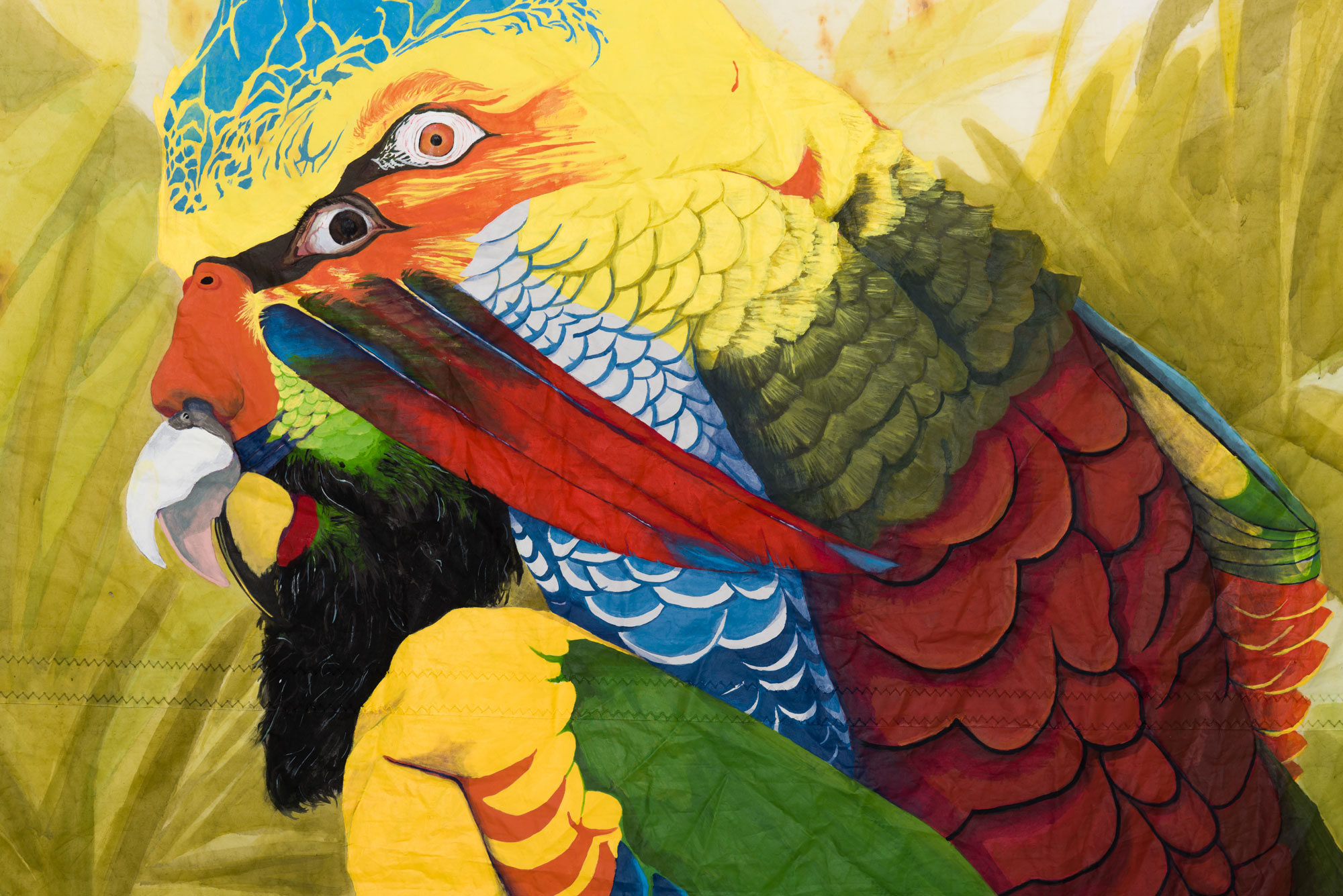 Yaron Michael Hakim: Psittaciformes
In his recent body of paintings and sculptures, Yaron Michael Hakim examines his South American heritage and living between cultures, having been adopted by Jewish parents, growing up in Israel, and migrating to the United States as young adult. His rich paintings on repurposed sail cloths, depict hybrid creatures--part human, part parrot, set in lush jungle environments. Directly referencing parrot species native to Colombia, the anthropomorphized birds traverse multiple identities—real and imagined.
March 9 - April 22, 2023
Artist Talk: Thursday, March 9, Noon-1:30PM
Exhibition Reception: Thursday, March 9, 5-8PM
PLATFORM
ConSortiUm, a collaboration of CSU Galleries and Museums presents PLATFORM: A Series of Conversations with Socially-Engaged Artists, Curators, and Collectives.