STAFF SPOTLIGHT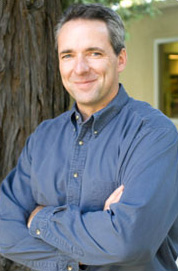 Staff Spotlight with Steve Leland
In each issue, the FOCUS Newsletter spotlights an ABA staff member whose work deserves mention. This edition explores ideas around "redefinition," asking how staff professionals have grown in their careers while working in ABA.
Name: Steve Leland
Position: Interim Director, Environmental Health and Safety
ABA Department/Unit: Risk Management Services/Environmental Health and Safety
How long have you been with Sac State? I've been with Sac State since 2001. 
  
What are some examples of your daily duties? I work closely with Facilities Services and other departments when their tasks may impact asbestos or lead containing material or when other hazards are present. I also provide training to staff in a broad range of health and safety subject areas and conduct inspections to assure regulatory compliance.

How has your job changed over time? There are only three professionals working in the Office of Environmental Health and Safety who are responsible for compliance with various regulations and the health and safety of the campus community. Over the years, I've had responsibility for all programs in our department as personnel changed and new opportunities developed.

How has your job influenced your professional growth? Many professionals in my field work for state agencies or industrial facilities where their involvement in health and safety issues is limited to the products the facility produces or the specific regulations they are responsible for enforcing. At Sac State, there is such a broad range of occupations and potential exposures related to the work that's done here that it's given me the opportunity to gain experience that I wouldn't have had elsewhere.

What certifications do you hold? What does it take to become certified, and how do you feel these qualifications benefit the campus? I am a Certified Industrial Hygienist (CIH) and a Certified Safety Professional (CSP). To become a CIH through the American Board of Industrial Hygiene, you must have a minimum of a B.S. in science or engineering and five years of professional experience identifying, evaluating and managing stressors such as noise, heat, or chemical exposure that can cause illness or injury. In addition to the education and experience, there is an eight hour exam that must be completed. The CSP offered by the Board of Certified Safety Professionals has similar requirements but focuses more on occupational safety. The CIH is recognized in the EH&S field as an expert in the evaluation of potential exposures and there are instances, such as after a water intrusion event, that we would request the services of a CIH to perform proper sampling and evaluation. Rather than contracting with an outside consultant, we can complete that work in-house with me and Mike Christensen, who also holds the CIH certification.

Who are your primary customers? Environmental Health and Safety works for every department on campus but my primary customers are those with the most potential hazards, Facilities Services and the sciences.

What are your biggest, yet most rewarding challenges? We operate as consultants to the University to assure that our risk is minimized and we are in compliance with Cal/OSHA, EPA, State Fire Code, Radiologic Health Branch and numerous other agencies. Risk Management and EH&S does not simply tell departments or individuals "no you can't do that" - we look for ways to manage the risk to an appropriate level so that work can proceed safely. When opportunities arise to help individuals or departments complete a project safely, within budget and in a timely manner, I find that very rewarding.

What do you like best about your job? There really isn't a "typical" day on campus. It really is like a small city and there is a need for EH&S involvement in almost everything we do here.

Why and how would someone contact you? I'm called for everything from odor complaints to potential hazards or the need for Health and Safety training. If someone has a question about Environmental Health and Safety, I can be reached at x8-5174 or sleland@csus.edu.

What does the new initiative "Redefine the Possible" mean to you? We have an opportunity to promote Risk Management not only with the faculty and staff who we typically work with but also to the students who will encounter hazards that may be seen as roadblocks in their own careers. It's important that we educate them on how to identify and manage those risks so that innovation is not impeded.