ABA NEWS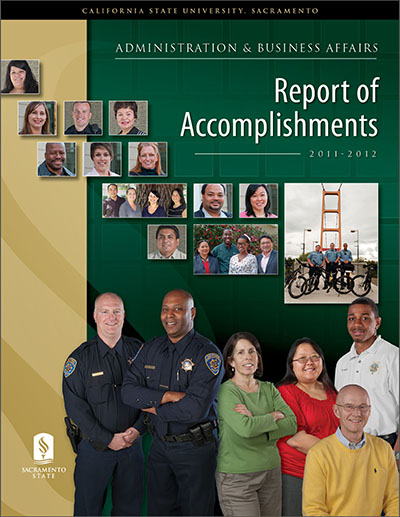 2011-2012 ABA Report - Focused on Staff
ABA's 2011-12 annual report is not just a summary of ABA's annual accomplishments, it's a celebration of the staff responsible for making them happen.
For the recent report, Vice President Mike Lee wanted to focus on the people behind the great things that ABA does to support Sacramento State. The 2011-12 ABA Report of Accomplishments is a tribute to ABA's Staff Professionals and the work that they do.
Inside, you will find stories featuring staff, students, and programs designed to improve services to ABA customers and connect with the greater community.
If you haven't already read the report, click here.
Financial Services Salutes Summer
This summer, Financial Services family employees wanted to have some fun, despite the long days and oppressive heat. Enter... Financial Services Summer 2013 Fun Days!
Early on, on June 14, staff from across the department celebrated Flag Day. Participants were encouraged to dress their best, in red, white and blue, with their own best representations of the American flag. The photo to right shows a salute to the occasion and to the creativity of staff in the Student Financial Services Center.
Staff continued fun days, with at least one each month - with July 19 designated Hawaiian shirt day and August 23, Sac State shirt day, when financial services staff demonstrated school pride.
Tradition Resumes with Fiscal Year-End Training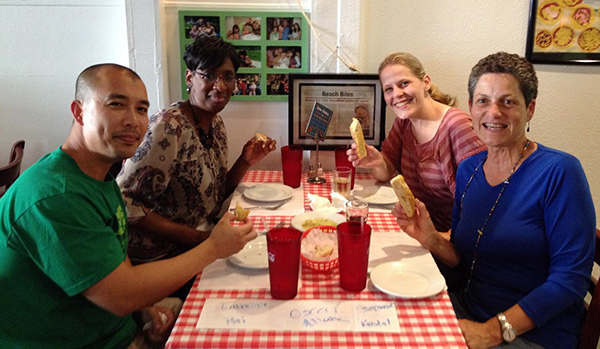 With each summer comes another fiscal year-end, when the staff of Financial Services works determinedly to meet strict deadlines. Training is provided to those who process reports. So, in late May, staff from Accounting Services attended a "Year-End Training" in Los Angeles where the Chancellor's Office and the CSU's external auditors conveyed year-end accounting and reporting rules, regulations, and timelines. With deadlines so tight, this information is critical.
In-person training has been suspended over the last five years, replaced with web-based training due to budget constraints. But the consensus is that in-person training is best. "This year's in-person training reminded me how important it is to hear things first hand," said Kendal Chaney-Buttleman, university controller."
The return to in-person training brought back a tradition from years past - enjoying dinner at Mama D's Restaurant after hours. Mama D's has history with Financial Services. Kendal explains: "The training is held at a hotel near the airport, and there is really nowhere to eat nearby. Years ago, Justine Heartt and I just happened upon Mama D's and loved it, so it became a tradition! This year, we had two staff members new to the training, so we made a point to introduce them to Mama D's."
The dinner serves as more than just as another meal. "The shuttle ride, dinner at Mama D's, and walking out on the pier are all opportunities to rehash what we learned that day as well as get to know each other better," concluded Kendal.
ABA Web Redesign - In the Home Stretch!

ABA's website revision project, which includes over 25 websites, each consisting of multiple webpages, is nearing completion. Over the summer, ABA's Strategic Planning & Quality Improvement office, in conjuction with ABA web editors and managers, and IRT launched the following websites:
Websites still in process include Risk Management Services home page and units: Business Continuity, Environmental Health & Safety, Risk Management, and Worker's Compensation. Space Management, which is also a unit of RMS, was completed in January.
One of the most recent successful revisions is the Reprographics site, which includes a gallery of products to showcase the breadth of sophisticated services available right here on campus. And, we hope the Accounts Payable and Accounting sites provide more instruction and information to help business partners more easily access services.
Once all division sites are launched, ABA's comprehensive website conversion will be a complete, with all organizational units featuring the new Monet template and consistent, user-friendly organization of information. At that time, ABA will survey campus users to determine effectiveness, and capture feedback for future improvements. ABA web editors, who update each of the department and unit sites, will meet routinely to share best practices and troubleshoot problems and issues to maintain the integrity of ABA's websites.
Key Staff Attend Conference
From June 2 to June 5, key Financial Services and Budget Planning staff attended the 75th Annual Western Association of College and University Business Officers (WACUBO) Conference.
The conference focused on major challenges facing higher education in planning, budgeting, finance, operations, organizational leadership and effectiveness, and technology.
This year's conference was held in Anchorage, Alaska. WACUBO provides business and financial officers with opportunities to develop professionally, to identify solutions for issues affecting higher education, and to share expertise with colleagues.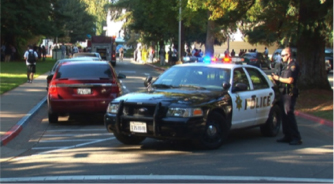 Joint Effort Prepares Campus for Emergencies
On July 31, the University Police Department joined key players on campus and in the community for a tabletop exercise to ensure that the campus is informed and adequately prepared for emergencies.
The exercise, involving Sacramento Office of Emergency Services and Sacramento police and fire departments, along with key campus personnel, was a successful half-day event in which participants played out a sequence of response steps when
presented with a simulated emergency situation. In this case, the scenario involved a hazardous materials release, which is among the University's identified vulnerabilities.
Tabletop exercises clarify roles and responsibilities, potential gaps in the preparedness plan, and allow issues to be brought up, explored and resolution found to successfully conduct an evacuation or shelter in place.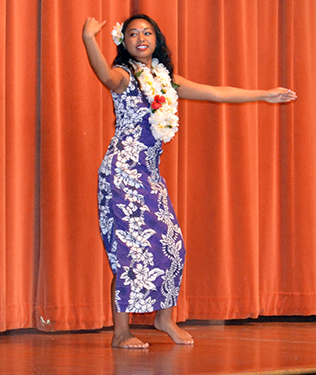 ABA Spring Social Recap
ABA hosted yet another successful ABA Spring Social event. This year's even saw many changes, with food, drinks, decorations, all set to a Polynesian theme, as well as the second annual ABA Cook-Off.
Attendees were even treated to a special Polynesian dance performance from Bernadette Tano's daughter and dance organization.
The pictures below showcase the excitement and fun attendees had this year!