Global Navigation
VOL.5 ISSUE 2 FALL 2011
Page Content
ABA SERVICES: WHERE THE STUDENTS ARE
With another busy academic semester ahead, ABA spent the first few weeks reaching out to students to help ease their transition to campus life.
Friday, August 26, was Move-In Day at the residence halls for freshman and returning students. With over 1,000 students moving in throughout the day, ABA offices were on the scene helping students adjust to their new surroundings. University Transportation and Parking Services (UTAPS) located a booth near the American River Courtyard, where they distributed residence hall parking passes and parking maps, and answered general questions.
Conveniently located next to UTAPS was the Zipcar booth, with company reps on hand to answer questions and promote interest in this new service. Zipcar has partnered with UTAPS to provide convenient and sustainable travel options to students. The partnership will allow students...read more.
ABA NEWS
Many students and alums attended the Black Alumni Chapter's third annual "student welcome" reception in the Alumni Center. ABA Student Financial Services Center representatives hosted an information table, joining The WELL and other campus offices.
The event, sponsored by the Outreach and Retention Committee of the Black Alumni Chapter, was intended to connect students with resources and...read more.
BEHIND THE SCENES
These days, budget is on everyone's minds. Economic conditions around the world draw our attention almost daily. Nothing captivates the interest of the Sac State community more than California and CSU budgets which, in recent years, have had significant impacts on the campus. And no one is more...read more.
ABA AWARDS AND RECOGNITION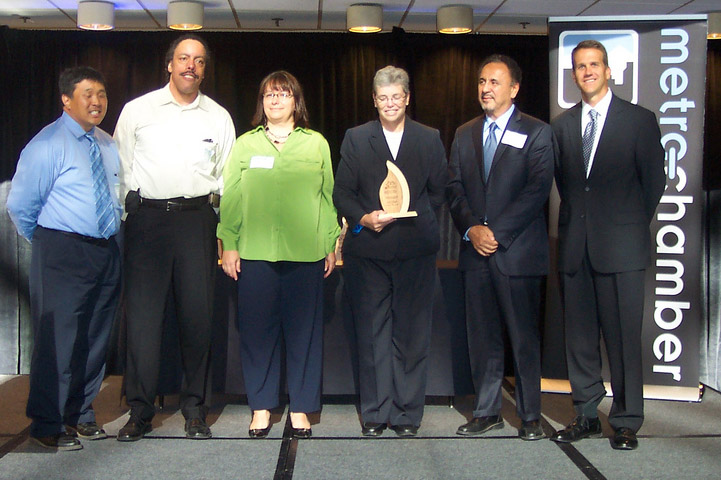 Sacramento's Business Environmental Resource Center (BERC) recognized Sacramento State with one of its 2011 Sacramento Sustainable Business of the Year Awards, which went to 14 local businesses notable for outstanding...read more.
MESSAGE FROM THE VP
Already this year, ABA has demonstrated the remarkable dedication for which we are known. Well before the start of school, ABA teams were at work preparing the campus for a new academic year. As a result, students returned to more smart classrooms, a new state-of-the-art gym floor, and expanded alternative transportation options through Zipcar. Not only that, outdoor lighting was augmented and improved for safety and...read more.

STAFF SPOTLIGHT
Every issue of the FOCUS Newsletter spotlights an ABA staff member who works behind the scenes. This edition features Bob Hitomi, environmental specialist, who works in the Risk Management Services, Office...read more.
TIPS FOR SUCCESS
Did you know it is possible to access your personal work files from home? With SacFiles, you can! SacFiles is a service that allows students, faculty, and staff to store personal files on Sac State servers that can be accessed from any computer on or off campus. This service is ideal...read more.

ABA HAS TALENT
From photographers to champion dog breeders, ABA is made up of talented individuals who practice diligence and creativity in their professional and private lives. You can read about a few of them below. We are always looking for staff professionals with interesting talents and abilities. Speak up! What is yours? Read more.