Carlsen Center Governance: Regional Business Leaders
Advisory Board Members
The Carlsen Center for Innovation & Entrepreneurship is governed by an Advisory Board which provides the Carlsen Center leadership team with strategic advice and mentorship to execute on its mission and vision.
The board is made up of business leaders from the Sacramento region as well as Sac State personnel.
Dale Carlsen
Chairman. Dale is Chief Executive Officer of Bunker Wilson, LLC, a real estate investment company. He serves on the Investment Board of Moneta Ventures, a venture capital firm that invests in "early stage companies in the software, cloud, IT services, healthcare, and internet and consumer sectors." Dale is most well-known for founding Sleep Train, the West Coast's largest mattress retailer, just one year after having graduated from Sacramento State. Over the next 29 years, Dale grew the business into a multi-branded company with more than 300 stores in 6 states with over 1,600 employees. In 2014, Sleep Train merged with Mattress Firm Holding Corporation, a national, publicly-traded company. Today, Dale focuses his energy on projects that support things he's passionate about – helping foster children and helping entrepreneurs.
As the leader for Sleep Train, Dale and his wife, Katy initiated the Sleep Train Foster Kids program to support foster children by proving essential items including clothing, shoes, school supplies and mattresses. Ticket to Dream Foundation was founded in 2008 to lead Carlsen's, and Sleep Train's, philanthropic mission. What started as a local effort, grew across 5 western states, and today supports foster children across the United States.
Among his many recognitions, Dale has received the Award for Economic Leadership from Valley Vision in 2013, Sacramentan of the Year in 2012 and Businessman of the Year in 2005 from the Sacramento Metro Chamber.
Dale received a bachelor's degree in Business Administration from in 1984, and an Honorary Doctorate in Humane Letters in 2013 from Sacramento State.
Robert S. Nelsen
President Robert S. Nelsen became Sacramento State's eighth permanent president on July 1, 2015. Before coming to Sacramento State, he served for five years as president of the University of Texas-Pan American in Edinburg.
His experience in public higher education spans nearly three decades, including service as a professor, vice provost, and director of creative writing. He spent most of the past 25 years in the University of Texas system, most recently as a special advisor to the executive vice chancellor for Academic Affairs.
Nelsen earned his doctorate from the University of Chicago's Committee on Social Thought.
Kwame Anku
Kwame Anku is the CEO and Chairman of the Black Star Fund, an early stage innovation fund. Prior to the Black Star Fund, Kwame co-founded and served as Principal of the Black Angel Tech Fund, a pioneering fund that focused on capitalizing Black technology entrepreneurs.

Recently named "One of the Top 25 Black Venture Capitalists to Watch in 2018" by Pitchbook, Kwame has worked extensively in business development and media marketing for over two decades. In September 2018, Kwame was selected to be one of only twenty-one recipients of the prestigious Aspen Ascend Fellowship from The Aspen Institute.
Kwame entered into the tech industry after being personally recruited by the late legendary rock star, Prince, to develop his mobile app, overseeing business and development teams in Africa, Asia and the US. He later went on to serve as the National Director of Strategic Development for the Prince-inspired #YesWeCode initiative, where he developed corporate and media partnerships. Kwame now serves as a mentor for both the AT&T Aspire Accelerator and Founder Institute Sacramento.
Kwame has appeared on numerous national television and radio programs including CNN, MSNBC, BBC Worldwide, SiriusXM, & National Public Radio. His work garnered two invitations to the Obama White House to share ideas and best practices with leaders from around the United States.
Kwame is an honors graduate of Stanford University.
Kim Box
Kim Box is an Independent Director on the Board of American River Bank (NASDAQ:AMRB) and is Chair of the Finance & Capital Committee and a member of the Audit Committee. Kim is an Independent Director on the McGrath Rentcorp (NASDAQ:MGRC) Board of Directors where she is the Chair of the Nomination/Governance Committee and a member of the Compensation Committee. Kim has significant board and executive leadership experience across multiple disciplines including information technology, strategic leadership, transformation/consolidation, global operations, outsourced services and technology support. She is an expert in global digital transformation and workforce transformation.
Former CEO and President at Gatekeeper Innovation, Inc. a healthcare company that creates products to keep medications safe. During her tenure as CEO she grew revenue by 500% and brought new products to market while establishing abuse deterrent packaging as an imperative for prescription medication safe keeping.
Kim is a former HP Vice President where she led a $1B global organization across over 100 locations around the world. She led large scale digital and workforce transformation resulting in reduction in operating cost along with increases in client satisfaction. She is known for her strong skills in strategic decision making, Information Technology, partner/relationship building, results driven leadership, high integrity and leading transformation with proven successful execution.
She is an international speaker and author on leadership, diversity and transformation. She is on the Board of National Association of Corporate Directors - NorCal chapter where she is Chair of the Board.
Cheryl Beninga
Cheryl Beninga is the Managing Director of Beninga Advisors, and co-founder of Fourth Wave Sacramento, an LA-based nonprofit accelerator program for women-led tech companies. She has over 20 years of experience building high growth and adaptive learning organizations. Cheryl's background is primarily in the software, semiconductor and mobile wireless markets from her years at Intel Corporation. She was previously Director and Senior Investment Manager for Intel Capital, and before that served as Marketing Manager, where she built several of the company's new businesses, including the PC Upgrade Processor, PC Graphics and Small Business PC Management Software business.
Cheryl was most recently named Chief Financial Officer and board member at Fantag, a Sacramento-based technology start-up. She is a co-founder and board member for the Placer Hills Education Foundation, which supports student enrichment programs in the Placer Hills Union School District.
Cheryl received her bachelor's degree (with highest honors) in Finance from Indiana University, and an M.B.A. from the Harvard Business School.
Douglas Bosley
Douglas Bosley ('90) is a founding partner of Witan Law Group and a member of the firm's Corporate Transactional and Securities practice. Mr. Bosley represents businesses and entrepreneurs at all stages of growth from inception to exit. Mr. Bosley's practice focuses on three general areas of (1) financing transactions with an emphasis on venture capital, angel and private equity, (2) mergers and acquisitions and (3) general corporate matters including startups, equity compensation and contract matters.
Before founding Witan, Mr. Bosley operated Bosley Business Law, which he founded after more than a decade of sophisticated corporate and securities transactional experience at some of the world's largest and most reputable corporate law firms. Mr. Bosley earned his undergraduate degree in economics from CSUS and is a graduate of the Duke University School of Law, graduating with high honors and earning Order of the Coif.
Mr. Bosley is a frequent speaker on legal issues related to start-ups, mergers and acquisitions and venture capital transactions.
Barry Broome
Barry Broome serves as the first President and CEO of the Greater Sacramento Economic Council. The organization is the catalyst for innovative growth strategies in the Capital Region of California. Barry is responsible for leading community-driven efforts to attract, grow, and scale new businesses; develop advanced industries; and guide new job-creation strategies throughout a six-county region. In his role, he has established the first public/private partnership economic development organization led by Chief Executive Officers in the State of California. The organization is led by 43 CEOs and 20 communities in the Greater Sacramento region.
Previously, Barry was the President and CEO of the Greater Phoenix Economic Council (GPEC) where he delivered more than 50,000 jobs and 250 company locates into the Phoenix region. Under his leadership, for six out of the ten years, GPEC was named one of the top economic organizations in North America by Site Selection Magazine. In 2013, he was also named Arizona Economic Developer of the Year, Arizona Real Estate Executive of the Year, and received the Phoenix Black Chamber of Commerce award.
Prior to Arizona, Barry was the CEO of Southwest Michigan First (SMF), where he built an organization from the ground up, which was later listed in the top 20 companies in North America by Site Selection Magazine. Preceding Michigan, Barry led the economic development in Toledo, Ohio, where he completed the largest industrial deal in the history of the United States called Project Jeep; which was built on 450 acres of brown fields in the North Central Toledo area.
Barry's been featured and interviewed for his work in global and national media outlets including the L.A. Times, Bloomberg, Forbes, and CNBC among other publications. In addition, he was the keynote speaker at Arizona State University's 2009 graduation and has been a guest lecturer at the University of Chicago, Notre Dame, Arizona State University, University of Arizona, Kalamazoo College, and Western Michigan University.
Mark Haney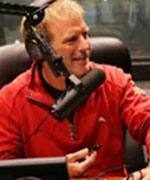 Mark Haney is a successful entrepreneur, media personality, and angel investor with a portfolio of 50+ Sacramento-based companies across various industries including new media, tech, consumer products, real estate, construction, transportation, distribution, and security.  Mark's accomplishments include successfully exiting a Rocklin, CA based enterprise that maintained hundreds of employees and generated over $200M in annual revenues.
Having scaled the entrepreneurial mountain and achieved many of his lifelong dreams, Mark has turned his attention and resources to helping the next generation of entrepreneurs succeed.  He is Founding Partner of the Growth Factory, an early-stage venture capital fund and a nonprofit accelerator, on a mission to unleash the potential of 100 world class startups in the next 3-5 years. 
When Mark is not company building, he can be found in his studio igniting the Entrepreneurial Revolution as host of The Mark Haney Show podcast, at cross-fit and yoga, or playing baseball in the backyard with his grandkids.
He also serves as Past President of the Sacramento chapter of Entrepreneurs Organization (EO) and on various corporate and non-profit boards. He and his family devote time to helping military veterans through his "Allegiant Giving" non-profit.  You can learn more about Mark at www.HaneyBiz.com.
Chett Hewitt
Chett Hewitt is President and Chief Executive Officer of Sierra Health Foundation, a private philanthropy that promotes health and racial equity in partnership with communities, organizations and leaders. Since he assumed the leadership role at Sierra Health Foundation in 2007, Chett has focused the organization on achieving health equity in underserved communities and improving the well-being of vulnerable children and youth in Northern California. During his tenure, Chett initiated the creation of The Center, which serves as an intermediary that facilitates investment partnerships with public and private funders, community members and community organizations to tackle health equities across California. He also launched the San Joaquin Valley Health Fund, a partnership of state and national funders to help improve the capacity of communities in the Central Valley.
Chett co-chairs the California Executives' Alliance, a statewide consortium of foundations working to improve the life chances of boys and young men of color. He also serves on the boards of Roberts Enterprise Development Fund, the Public Policy Institute of California, Advance Peace, Sacramento Steps Forward, Valley Vision and Saint John's Program for Real Change.
For his impactful work, Chett has received numerous awards including an Annie E. Casey Foundation Child and Family Leaders Fellowship, the Congressman Robert T. Matsui Community Service Award, the Urban League President's Award, and most recently the Grant Makers in Health's Terrance Keenan Leadership Award in Health Philanthropy.
Chris Johnson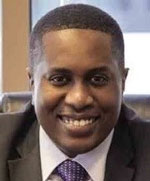 Chris Johnson is a Sacramento-based entrepreneur and Founder and Chief Executive Officer of Rapid Brands and the Johnson Group, Inc. His entrepreneurial path began during his high school years, when he started a teen dance club with the first event hosting 400 local students.
He attended Sacramento State for two semesters, and then transferred to the University of California, Davis. It was during his time at college that Chris developed the idea for the Rapid Ramen Cooker®, when he accidentally cooked the perfect bowl of ramen in the microwave. After developing a prototype with students from CSU Chico, he landed a deal with Walmart and was highlighted on Sacramento news station KCRA. The demand for the Rapid Ramen Cooker®, led to an invitation to pitch his product on Shark Tank, where he successfully negotiated an offer from Mark Cuban. Chris' company is now called Rapid Brands, and has expanded to a full line of microwave cookware with sales estimated at $100 million.
In addition to Rapid Brands, Chris leads the Johnson Group, Inc., a corporate recruiting company that he founded. He also founded the Chris Johnson Basketball Academy (CJBA), a program offering basketball camps, academies and clinics to thousands of kids in the Elk Grove and Sacramento area.
Chris graduated from the University of California, Davis in 2002 with a degree in Communications. He was named "40 Under 40" by the Sacramento Business Journal, "40 Next" by the Black Enterprise Magazine and received the Small Business of the Year Award by the Sacramento Black Chamber of Commerce.
Pat Fong Kushida
Pat Fong Kushida is currently the President/CEO of the Sacramento Asian-Pacific Chamber of Commerce (SACC) serving in this capacity since 1998, and President/CEO of the California Asian Pacific Chamber of Commerce formed in 2010. This combined entity represents the largest ethnic chamber in California today.
Through her efforts, relationships have been developed to link the most prominent API business organization to opportunities throughout the state and provide advocacy, education and outreach to a significant portion of this state's demographics, the over 600,000 Asian Pacific owned businesses in California. Pat's strength is forming collaborations with many community-based organizations on issues related to regional economic development to advance her community's interests. She has advocated on behalf of the chamber at the local, state and federal levels, and developed successful ongoing fund development programs to ensure chamber viability.
Her work has garnered recognition from her peers. She has received numerous awards and recognitions, including the Exemplary Leadership Award from the American Leadership Forum in 2009, the distinguished alumni award from Sacramento State University in 2015, and she was recently awarded an honorary doctorate from Drexel University.
Pat graduated from California State University, Sacramento in 1985 with a B.S. in Business Administration, concentration, Marketing, and a minor in Communications.
Chris Kelly
Chris Kelly is the Founder, Kelly Investments. He is an attorney who served as the first Chief Privacy Officer, General Counsel and Head of Global Public Policy for Facebook. In his role at Facebook, he helped grow the company from its roots as college student start-up into the social media icon it is today. Chris left Facebook in 2009 to seek the Democratic nomination for Attorney General for California. Following the 2010 primary, he serves as an active angel investor in technology companies and co-owner of the Sacramento Kings.
Chris received his undergraduate degree from Georgetown University, a master's degree from Yale University, and a law degree from Harvard University.
Matina Kolokotronis
Matina Kolokotronis serves as the Chief Operating Officer (COO) of the Sacramento Kings. Bringing decades of experience in sports and government law, community affairs and contract negotiations, Kolokotronis' leadership has been integral to the development of the state-of-the-art, Golden 1 Center as well as its adjacent, $500 million mixed-use development project, Downtown Commons. Golden 1 Center is recognized as the greenest and most technologically-advanced arena in the world and is the first professional sports venue in the world to achieve LEED Platinum certification. Together, Golden 1 Center and Downtown Commons represent a $1 billion investment in downtown Sacramento – a great source of pride for the community and driver of significant economic growth in the region.
Prior to her appointment as COO, Kolokotronis was the President of Business Operations. Kolokotronis is the only female in the NBA to hold the titles of both COO and President of Business Operations. Before being named President of Business Operations, Kolokotronis served as legal consultant for the Kings business and basketball operations teams, negotiating player and staff contracts. During that time, Kolokotronis was an Adjunct Professor of Law at McGeorge Law School, University of the Pacific where she taught Sports Law. Prior to that she served for six years as director of the Sacramento Kings Foundation, overseeing strategic development and fundraising.
Robert (Bob) Lorber
Robert (Bob) Lorber, Ph.D. has been President and Chief Executive Officer of The Lorber Kamai Consulting Group since June 1976. His organization offers productivity improvement systems and Dr. Lorber is an internationally recognized expert on executive coaching, performance management, leadership teamwork, life planning, corporate culture and strategy development. He co-authored Putting The One Minute Manager to Work, a New York Times bestseller.
Dr. Lorber's consulting work also includes the nonprofit sector, where he has worked with boards on governance and effective participation. He serves on numerous boards himself, including Tower Records, The Blanchard Companies, Basic American Industries, The Hugh O'Brian Youth Foundation, The Sacramento Regional Foundation, Sukut Construction, Sacramento Entrepreneurship Academy and the PRIDE Foundation.
Dr. Lorber holds three degrees from the University of California, Davis – a B.A. in Sociology, an M.A. in Sociology and a Ph.D. in Organizational Psychology. He maintains a strong relationship with his alma mater, serving on the Dean's Advisory Council for the Graduate School of Management at U.C. Davis, the U.C. Davis School of Medicine's Board of Visitors and the UC Davis Foundation Board of Trustees. Dr. Lorber is also a professor at the Graduate School of Management at UC Davis where he teaches two courses on leadership.
Dave Lucchetti
Dave Lucchetti ('67, '16 L.D.H.) is the President and CEO of Pacific Coast Building Products, a privately-held, family-owned company based locally (in Rancho Cordova) with operations in 70+ locations in North America, from Hawaii to Canada and points in between. Under Dave's leadership, Pacific Coast Building Products, Inc. is among the nation's largest privately held firms. Their products include everything from terra cotta roof tiles and metal framing, to paving stones and sewer pipes, and found in construction projects worldwide. Dave successfully navigated the company through some unsteady waters as the construction and building industries were hit hard by the recent recession.
Through the successes and struggles, Dave remained as one of Sacramento's leading philanthropists. He led many fundraising campaigns, including serving as honorary co-chair of Sierra Adoption Services and the Jesuit High School capital campaigns. The family pledged $18 million in 2005 to establish the Anderson Lucchetti Women's and Children's Center at the Sutter Medical Center. The company has also been a supporter of Cristo Rey High School since it first opened in 2006, sponsoring twelve students each semester.
Dave graduated from Sacramento State in 1967 with a degree in physical education, and was awarded an Honorary Doctorate of Humane Letters in 2016.
Garry Maisel
Garry Maisel is President and CEO of Western Health Advantage (WHA) and his commitment to community is evident in his every action. As President, Garry has provided leadership at WHA from its start-up in 1996 to current recorded annual revenue of more than $800 million. WHA focuses on improving healthcare access and affordability and is known for developing innovative programs to expand coverage to the uninsured.
The Company's growth and quality earn it a regular spot on the Sacramento Business Journal's annual list of Top 50 Fastest-Growing Companies, most recently in 2015. Garry leads WHA's growing workforce, which provides award-winning customer service to more than 135,000 members in the Sacramento and North Bay Regions.
In addition to positioning WHA to improve access to healthcare, he also believes in leveraging his organization to support various non-profit organizations and community causes. An active community board member, Garry currently lends his expertise and experience to WEAVE, Valley Vision, Greater Sacramento Area Economic Council, Sacramento Region Community Foundation, Mercy Foundation, B Street Theatre, Mondavi Center for the Performing Arts, American Heart Association, The University Foundation at Sacramento State, Meristem, California Association of Health Plans, and Health Plan Alliance.
Garry holds a degree in finance and economics from California State University Sacramento and has accumulated 26 years of experience in healthcare plus 10 years in the banking and finance industry, including time as the Chief Financial Officer for a regional community bank. Garry has received numerous awards, including the Sacramento Metro Chamber 2010 Businessman of the Year Award; the 2011 Individual Arts Leadership Award from the Sacramento Arts & Business Council; the 2014 Executive Leadership Award from Community Link Capital Region, and the 2015 Humanitarian of the Year Award from UCP Sacramento.
Whether he is providing quality healthcare coverage to employers and individuals or expert counsel to nonprofit organizations, Garry Maisel is perfectly suited to lead an organization committed to the people and businesses of the Sacramento and North Bay Regions.
Dave Mering
Dave Mering ('81) is the Founder and Chief Executive Officer of MeringCarson (formerly Mering & Associates), the firm he started in 1985 just four years after he graduated from Sacramento State. MeringCarson is a Sacramento-based advertising agency that offers strategic planning, creative development, graphic design and media buying services.
Their past clients include the National Football League, Sutter Health, Raley's and the City of San Diego. Some of their more recent projects include the Thunder Valley rebranding campaign (2010) and the development of the "Sacramento Proud" tagline to promote the Sacramento Kings (2013). Arguably, their most prominent project has been their work for Visit California, whose commercials feature famous Californians in beautiful California locations. Thirty years later, MeringCaron, has a second office in Encinitas, California, employs over 30 people and reports $110 million in sales.
Dave has a B.A. in Communication Studies from Sacramento State (1981).
Scott Myers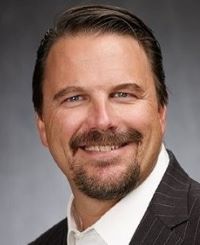 Scott Myers is Senior Executive Vice President and Chief Lending Officer at California Bank of Commerce. As a member of the bank's executive management team, Scott is a key figure in building out commercial banking in Sacramento. In addition he has responsibility for the banks Sponsor Finance, Construction, Contractor, Business Credit and Treasury Management Solutions teams.
Before joining CBC in 2019, he spent 15 years at Wells Fargo, most recently managing Middle Market Banking for the Sacramento Region. He graduated from UCLA with a degree in economics.
Scott was born and raised in Sacramento, which drives his passion for the continued success of the region. He has been active in the community, having served in board leadership roles at Make-A-Wish, St John's Shelter, Kids First and American River College Foundation.
Kevin Nagle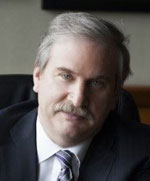 Kevin Nagle the Chairman and Chief Executive Officer at Sac Soccer & Entertainment Holdings, Inc. He is also a venture capitalist and investor through roles in projects such as Founder of Jaguar Ventures, General Partner at El Dorado Hills Town Center, on the Investment Board of Moneta Venture Fund I and Fund II, and a co-owner of the Sacramento Kings.
Kevin's background is in the pharmaceutical industry, having served as Chief Executive Officer and co-founder of Envision Pharmaceutical Holdings, Inc. Prior to his involvement at Envision, Kevin co-founded Integrated Pharmaceutical Services, which grew to become the nation's sixth largest pharmacy benefits management company.
Kevin received his bachelor's degree in political science and communication studies from California State University, Long Beach, and a master's degree in business and public administration from the University of southern California.
Steve Pleau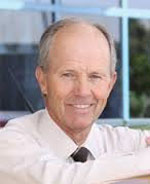 Steve Pleau ('69) is the Founder and President of Future Automotive Group, a three-generation company that has grown from one downtown dealership started by his father, Eugene. He started working for the family business in 1969 in the finance and insurance department then worked his way up to a general management position. In 1981, he branched off and opened his own dealership, Future Ford of Roseville. That dealership has since expanded into Future Automotive Group, an award-winning business empire that is comprised of nine dealerships, 13 franchises and two commercial service centers throughout Northern California. In 2011, the business expanded into Montana with one dealership.
Steve has been a member of the River City Bank Board of Directors since 2001. He is a founding investor of Greater Sacramento, and formerly served on the boards of Sutter Health and the Del Paso Country Club Foundation.
Steve received his degree in Business Administration from Sacramento State in 1969.
Curt Rocca
Curt Rocca is Managing Partner for DCA Capital Partners, a regional investment banking firm and private equity fund. Curt is a seasoned executive with a background in leading high growth organizations from inception to exit. In his career, he has held many top executive management positions at both public and private companies.
Prior to DCA, Curt was Chief Executive Officer of Dental Partners, Inc., a healthcare services roll–up based in Sacramento and operations across the nation. At Dental Partners, he led the growth and operations of the multi–state healthcare consolidation to over $30 million in revenues in 18 months, before driving negotiations for the company's sale in late 2000. Prior to Dental Partners, Curt was President, Chief Executive Officer, and Chairman of the Board of Bio–Dental Technologies Corp. (NASDAQ: BDTC), a global dental technology and products company, which, under his leadership, quickly became one of the nation's fastest growing companies, as recognized by Business Week magazine.
Curt co-founded the Sacramento Capital Cup, an annual golf competition that raises money for local nonprofits. He is a longtime supporter of the Leukemia and Lymphoma Society.
Curt received his bachelor's degree in Economics from the University of California, Davis in 1984.
Lokesh Sikaria
Lokesh Sikaria is the managing partner at Moneta Ventures, a venture capital firm, based in Folsom, California. He started his career at PricewaterhouseCoopers in San Francisco. Lokesh later worked as Chief Operating Officer at Rapidigm, where he managed more than $250 million in annual revenue, and was responsible for cultivating their SAP business into one of the ten largest practices in the nation.
He then became founding Chief Executive Officer at Sparta Consulting, a global IT consulting firm focusing on providing SAP technology solutions and services. Under his leadership, Sparta grew to $100 million in revenue in five years.
Lokesh is a graduate of the University of California at Berkeley, with degrees in electrical engineering and computer science.
Michael Teel
Michael Teel is the Owner and Chief Executive Officer, Raley's Family of Fine Stores. He assumed majority ownership of the company from his parents in May 2015. Raley's was founded by Michael's grandfather, Tom Raley in 1935, with one supermarket in California's Gold Country.
Today, Raley's operates 124 stores in Northern California and Nevada under four banners: Raley's Supermarkets, Bel Air Markets, Nob Hill Foods and Food Source. It is the largest family-owned company in the Greater Sacramento Area, and under Michael's leadership has a renewed focus on sustainable and healthy food choices.
Michael previously served as President and Chief Executive Officer at Raley's from 1988 to 2002, at which time he departed to pursue other projects. He was Managing Partner at Prosper Publication, LLC from 2004 to 2006, and a partner in m2 Venture Partners from 2006 to 2009. Prior to returning to Raley's in 2008, he opened Good Eats, a café and specialty grocery market, which operated in in East Sacramento until 2010.
Michael has a B.A. in Business Administration from Whittier College.