Carlsen Center Governance: Campus Community
Advisory Board Members
The Carlsen Center for Innovation & Entrepreneurship is governed by an Advisory Board which provides the Carlsen Center leadership team with strategic advice and mentorship to execute on its mission and vision.
The board is made up of business leaders from the Sacramento region as well as Sac State personnel.
Anne Bradley
Anne Bradley is the Assistant Head of the Reference & Instruction Department in the University Library. She is also the Business Librarian responsible for teaching students and faculty information literacy and research skills in all business disciplines including entrepreneurship.
Anne received her BBA from the University of North Dakota and her Masters in Library Science from the University of Washington.
Dr. Lisa Cardoza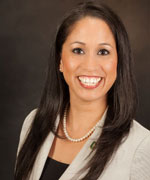 Lisa Cardoza has been a part of the Hornet family at California State University, Sacramento since August 2015, primarily serving as President Robert S. Nelsen's Chief of Staff. She recently accepted the positon as Vice President for University Advancement in July 2019, after serving in several interim roles in Advancement and Human Resources. In addition to serving on numerous campus committees, Lisa has been appointed as the Board Chair of Improve Your Tomorrow, an education community based non-profit focused on increasing the number of young men of color to attend and graduate from colleges and universities. She was recently appointed to the Greater Sacramento Urban League and is part of the Mountain Valley American Leadership Forum (ALF), Class XXII.
Lisa earned her doctorate in Educational Leadership from University of Texas Rio Grande Valley (UTRGV) in May 2017. She graduated from Stanford University with a Bachelor of Arts in Economics ('03) and a Master of Arts in Social Sciences of Education ('04). She is also the very proud mother of two boys — Gabriel, a student at the University of Texas San Antonio (UTSA), and Diego, an eighth grader in the San Juan Unified School District.
Ron Coleman
Ron Coleman is a Professor of Biological Sciences and Director (Interim) of the Student Research Center at California State University Sacramento.

His passion is encouraging students to conduct research. In his lab at Sac State (The Evolutionary
Ecology of Fishes Laboratory) he has involved almost 200 graduate and undergraduates over the past 20 years. The main focus of the research is the field of evolutionary ecology, i.e., understanding why organisms do the things that they do, and in particular, why parents take care of their kids. He and his students conduct this research in the lab and in the field at various locations, principally California and Costa Rica. Most (but not all) of his research has centered on fishes, and in particular, on cichlid fishes. The students use a suite of tools ranging from carefully controlled experiments, behavioral observations, molecular data, etc.
Dr. Coleman is always encouraging students to develop an entrepreneurial mindset towards their research, i.e., bridging fields, networking, looking for new opportunities, incorporating new technologies, etc.
Dr. Elisa Garzitto-Michals
Dr. Elisa Garzitto-Michals has spent most of her life learning and studying the educational outcomes of Drama and Play. Currently, she is working on Social Emotional Learning Practices using play to teach social literacy.
She is a professor in the College of Education at Sacramento State where she teaches classes in
Teacher Education and Critical Thinking. She has published two books:101 Ways to Change the World- Lessons in Creativity, Critical Thinking and Innovation and Going Deep- Critical Thinking Across the Curriculum.
Dr. Garzitto-Michals is formally a lead speaker coach for TEDx Sacramento and TEDx CSUS, owner of an educational consulting business in Vancouver, British Columbia and most recently the co-owner of a restaurant in El Dorado Hills.
Dr. Cheng Hong
Dr. Cheng Hong is an assistant professor in the Department of Communication Studies at California State University, Sacramento. Prior to coming to Sac State, Dr. Hong was an assistant professor at Virginia Commonwealth University. With her expertise in public relations, social media, and strategic communication, Dr. Hong is working on connecting entrepreneurship with strategic communication and public relations both inside and outside of the classroom.

Dr. Cheng Hong serves as one of Faculty-in-Residence at the Carlsen Center for Innovation and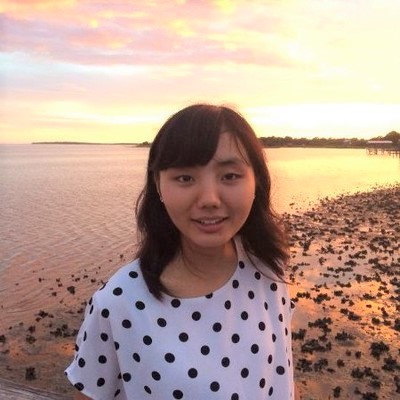 Entrepreneurship. She is a lead facilitator of a Faculty Learning Community that aims to demystify entrepreneurial mindset and its connection to a faculty's career. In line with the Anchor University initiative, this FLC discusses issues on and off campus with entrepreneurial spirit, and explores ways to incorporate entrepreneurship into faculty members' teaching practice, research agenda and collaborations with community partners.

Dr. Hong received her undergraduate degree from Peking University in China, her master degree in public relations from University of Florida, and her Ph.D. in strategic communication from University of Miami.
Dr. Donna Jensen
Donna Jensen is the Chair and Associate Professor in the Department of Gerontology at Sacramento State University. Dr. Jensen earned her Doctorate in Human and Organizational Leadership and Master's degree in Human Development from Fielding Graduate University. She received her Master's in Social Work degree from, Sacramento State and bachelor's in Social Work Chico State. She is also a Licensed Clinical Social Worker (LCSW). Prior to her work at Sac State Dr. Jensen taught
graduate/undergraduate social work courses in policy, community organizing, and practice for fifteen years as adjunct faculty at Chico State and for three years in the addiction studies program at Butte Community College. Her research agenda includes examining the benefit of educational mentoring, the benefits of integrated healthcare for older adults and trauma and resilience among older adults.

Dr. Jensen developed and coordinated the Mental Health Educational Training Program and coordinated a 16-county regional mental health workforce partnership in Northern California. In addition to her teaching and clinical work, she developed and coordinated a distributed learning program for Bachelor's and Master's degrees in Social Work. She has ten years of experience at Butte County Department of Behavioral Health where she developed their older adult program. Dr. Jensen owned and operated a private psychotherapy practice where she specialized in working with older adults and their caregivers. Dr. Jensen has also worked as a clinical consultant for acute care hospitals and home health agencies.
Lauren Kelly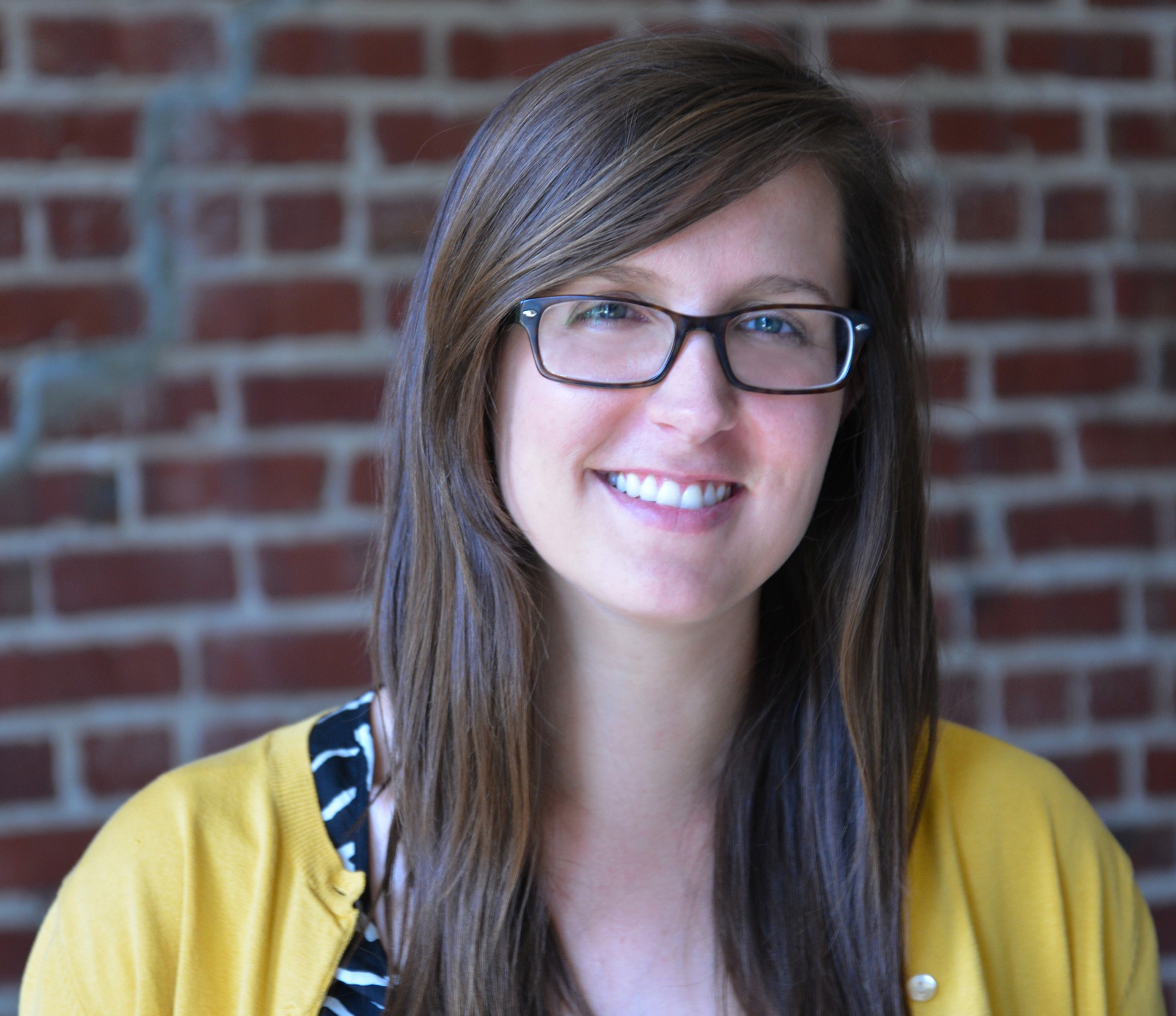 Lauren Kelly is Assistant Professor at Sacramento State Department of Design.
Lauren operates at the intersection of design + technology, bringing together creativity and technical excellence. A true geek, Lauren has designed, built, and deployed web-based products for over 20 years. Lauren is the founder and CEO of Mustard Square, a digital consulting firm that specializes in application development and environmental graphic design. She also is an Assistant Professor at Sacramento State, where she teaches user experience and user interface design.
In her free time, Lauren created Surveyor, an iPhone-based application designed to streamline the process of auditing physical spaces in environments such as hospitals, health-care campuses, retail stores, and universities. The application is synched with EAMS (Environmental Asset Management System), a custom cloud-based management system that she also developed.
Lauren has a B.A. in Design and an M.F.A. in Design from the University of California at Davis. Her undergraduate focus was visual communication and graphic design, including study of print, typography, environmental graphic design, color theory. Lauren's current research is focused on large-scale interactions and sensors, and merging learning with exercise.
Dr. Nam Kyoon (Nathan) Kim
Dr. Nam Kyoon (Nathan) Kim is an Assistant Professor in College of Business at California State University, Sacramento. Nathan teaches entrepreneurship major courses for the College of Business including ENTR 187.

Prior to joining Sac State, he received his PhD degree from Western University (Ivey Business School, Canada), MSc. degree from Queens University (Canada) and BBA degree from Seoul National University (Korea).


Nathan's research interests include coworking space, entrepreneurial communities, and locational context of entrepreneurship. His research uses both qualitative and quantitative methods including theory elaboration, theory generation, comparative keyword analysis, and quantitative data analyses using large dataset.

His research has been published in Small Business Economics, a well-recognized journal in the management and entrepreneurship discipline. He also presented his research at academic conferences including Academy of Management Annual Meeting and Babson College Entrepreneurship Research Conference.
Tracy Latino-Newman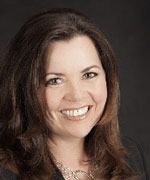 Tracy Latino-Newman is the Associate Vice President for University Development at California State University, Sacramento. In her role, Newman leads a university-wide Development team to engage alumni, corporations, foundations, and friends of the University to secure support, philanthropic gifts, and community partnerships to benefit the university's mission and student success.
Prior to coming to Sacramento State in 2013, she was Director of Institutional Advancement at the Los Rios Community College District where she also served as secretary to the Los Rios Foundation Board of Directors. Newman also served as the executive director to the Leukemia and Lymphoma Society (Greater Sacramento Area Chapter) for over 22 years.
She graduated from Sacramento State and holds a Bachelors of Arts in Communication Studies, and also earned her master's degree in Nonprofit Management from Regis University.
Dr. Nathaniel Mills
Dr. Nathaniel Mills is a licensed Clinical Psychologist (CA PSY-23861) and executive development coach specializing in helping creative leaders and socially forward companies find meaningful change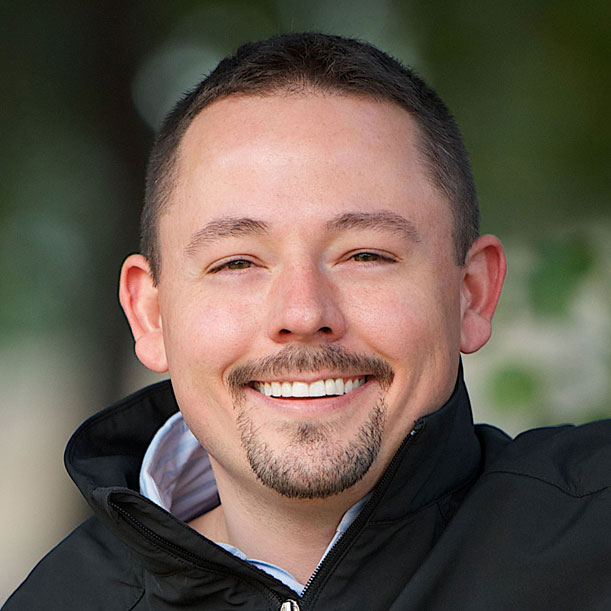 through transformative connection. As a researcher, practicing psychologist, and past-President of the Sacramento Valley Psychology Association, Dr. Mills enjoys working with intelligent people stuck in situations they can't think their way out of.

Dr. Mills received a Ph.D. in Counseling Psychology from Lehigh University and earned certification in Gestalt Coaching from the Gestalt Therapy Institute of Philadelphia. Dr. Mills is currently VCF clinical faculty in the Department of Psychiatry at the UC Davis School of Medicine, Lecturer in Psychology at California State University Sacramento, and Faculty in Residence at the Carlsen Center for Innovation and Entrepreneurship.
Dr. Jenni Lee Murphy
Dr. Jenni Lee Murphy has over 20 years of professional experience in the areas of training, operations, human resources, project management, marketing and education. She has had a successful and rewarding career at Sacramento State for the past 17 years and enjoys the opportunity to blend professional and personal activities to give back to her community.
Throughout her career she has applied her professional background, personal characteristics and academic training to build and implement strategies that move organizations forward. She was the recipient of the 2018 American Society for Public Administration (ASPA) Sacramento Chapter's prestigious Chester A. Newland Academic Excellence Award for her leadership in the education of public administrators, was also one of seven "Women of Influence" honored by Sacramento State for outstanding leadership on campus and in the community and most recently received the 2019 Edward M. McAleer Jr. Excellence and Innovation Award from the California State University Commission on the Extended University.
While professionally serving the Sacramento Region and the University, she continued her own professional development and earned a doctoral degree in Educational Leadership. Her research focused on the projected shortage of postsecondary completions and degree attainment in California. Her work on this important issue didn't stop there. She is currently leading ProjectAttain!—a region-wide effort to raise educational attainment, narrow the equity gap and meet our region's workforce needs. The goal of this initiative is to increase the number of working age adults with high-quality degrees, certificates and other credentials to 60 percent by 2025.
Dr. Carlos Nevarez
Dr. Carlos Nevarez is interim Provost and Vice President of Academic Affairs and a Professor of Education at California State University, Sacramento. Appointed in fall 2021, as interim Provost he provides leadership for the Division of Academic Affairs, including faculty and staff in all Colleges, the University Library, and several offices that support students as well as the Sacramento region. The Division of Academic Affairs also includes International Programs and Global Engagement, the Offices of Undergraduate and Graduate Studies, the Office of Research, Innovation, and Economic Development, the Office of Faculty Advancement, the Center for Teaching and Learning, the Office of Academic Excellence, and the Carlsen Center for Innovation and Entrepreneurship.

Dr. Nevarez received his Ph.D. from Arizona State University in Educational Leadership and Policy Studies where he was awarded the Kellogg Foundation Doctoral Fellowship. He has served as Director of the doctoral program in Educational Leadership and Chair of the Graduate and Professional Studies branch in the College of Education at Sacramento State. Dr. Nevarez is passionate about studying leadership and organizational behavior and the role leaders play in advancing student success. Dr. Nevarez has authored four books on community college leadership and is currently working on a fifth book with an emphasis on Human Resources in Community Colleges. His productivity with this line of scholarship has afforded him regular opportunities to share his research with regional, state, national, and international audiences.
Dr. Abhijeet Shirsat
Dr. Abhijeet Shirsat is an Assistant Professor in the Department of Recreation, Parks, and Tourism Administration at California State University, Sacramento Campus. He received his Doctorate in Leadership Studies from Bowling Green State University, Ohio.
He is a travel and food fanatic and wants to live in a world where emails are short, conversations are long, and every "thank you" is handwritten. He is an advocate of human connections and believes that human connections give us a sense of belonging and a sense of identity.
He has more than fifteen years of experience working in hospitality and tourism businesses in India, United Kingdom, and the USA. He has worked with several hospitality brands like Four Seasons, Hilton, Le Meridian, Marriott, and Hyatt.
When he is not traveling, you can find him listening to music and spending time with family and friends. His research interests include topics related to human behavior including social media, hospitality, food, leadership, and issues related to culturally diverse groups accessing hospitality services. He intends to build upon the human behavioral body of literature that identifies the problems and challenges of the hospitality and tourism industry. He believes that a true entrepreneur should think about ideas like a child with no boundaries and act on those ideas like a funambulist.
Dr. Farshid Zabihian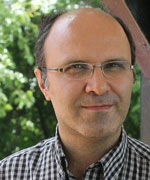 Dr. Farshid Zabihian is an assistant professor in Department of Mechanical Engineering. He was previously an assistant professor at West Virginia University Institute of Technology where he was a finalist for an Innovation Award for his project idea to use abandoned coal mines to provide inexpensive and environmentally friendly means of heating and cooling for low-income/poor neighborhoods.
Dr. Zabihian received his undergraduate and master's degree in Iran, and his Ph.D. in Mechanical Engineering from Ryerson University, Canada