In The News
Carlsen Center Alum finding success with in-home smart Pilates machine
Here's a female founder who is tapping into the many resoures in the Sacramento regional ecosystem to build her innovative business. Kaleen Canevari participated in the Lean Innovator Cohort program at the Carlsen Center and the FourthWave women-led tech accelerator program. This programming enabled her to launch Flexia, her smart, at-home Pilates machine.
Launching Flexia in the middle of the pandemic, Kaleen recently raised a $4 million investment. Read all about Kaleen's entrepreneurial journey, below.
On the Fast Track: Cameron Law
Our Executive Director, Cameron Law, is featured in Comstock's magazine as one of 13 young professionals on the fast track. We are proud of this conscious leader, connector and ecosystem builder, who embraces the growth mindset and is all about equity for every entrepreneur.
The future of waste; Innovating for a sustainable future
Cameron Law, Executive Director of the Carlsen Center for Innovation & Entrepreneurship shares insights on a future that is "circular and collaborative." In partnership with Western Placer Waste Management Authority (WPWMA), the Carlsen Center will explore innovations that use recycled materials for new products.
Social media app created by and for Sac State students has campus buzzin
We are very proud of these student entrepreneurs #MadeAtSacState! While engaging in Carlsen Center workshops and programming, they innovated Buzly, a social media app that addresses the problem of students feeling disconnected, especially due to the pandemic. Buzly is creating a sense of community where students can connect with others in their major, share experiences, meet students that have the same interests, join clubs, and more.

Read all about how students, Srinjay Verma and Abubeker Hussen, formed a team to include Jackelyn Diaz, Manuel Diaz and Azriel (A.Z) Nicdao and developed Buzly!
Grateful for this article by Jennifer K. Morita and photos by Andrea Price of University Communications at Sac State.
Inaugural Stinger Expo brings student entrepreneurship market to campus
We are so proud to see the successful launch of the first ever student-run Stinger Expo at California State University-Sacramento!

Congratulations Zaid Darwish and Azriel (A.Z) Nicdao leaders within in The Hive CSUS! They took #StingerExpo from an innovative idea to reality!
The embraced the entrepreneurial journey by researching, learning about process and various campus procedures, overcoming challenges, consulting mentors and expanding their network.
The inaugural Stinger Expo was featured in the Sacramento State Hornet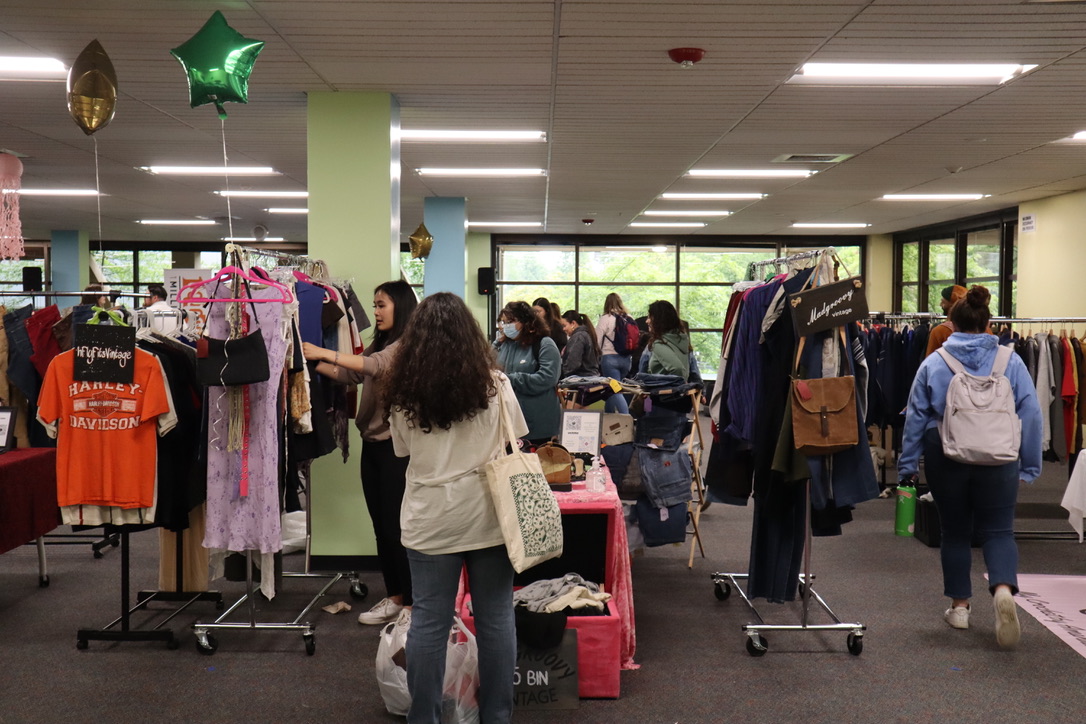 Mentorship is the key to unlocking entrepreneurial success
We often hear about mentorship as a key to building a successful entrepreneurial venture. Many of us have experienced the power of mentorship by being a mentor, a mentee, or both. You may ask what makes for a good mentoring relationship.

A good starting point is to understand where the word mentor comes from. It is said that our present-day understanding of mentor was influenced thousands of years ago by the character Mentor in Homer's, "The Odyssey." In that story, as Odysseus prepared to fight in the Trojan War, he asked his friend Mentor to watch over Telemachus, Odysseus's son. Mentor encouraged Telemachus, offering guidance and sharing his experience. Thus, "mentor" became a word identifying an individual who conveys wisdom to and shares experience and knowledge with someone less experienced.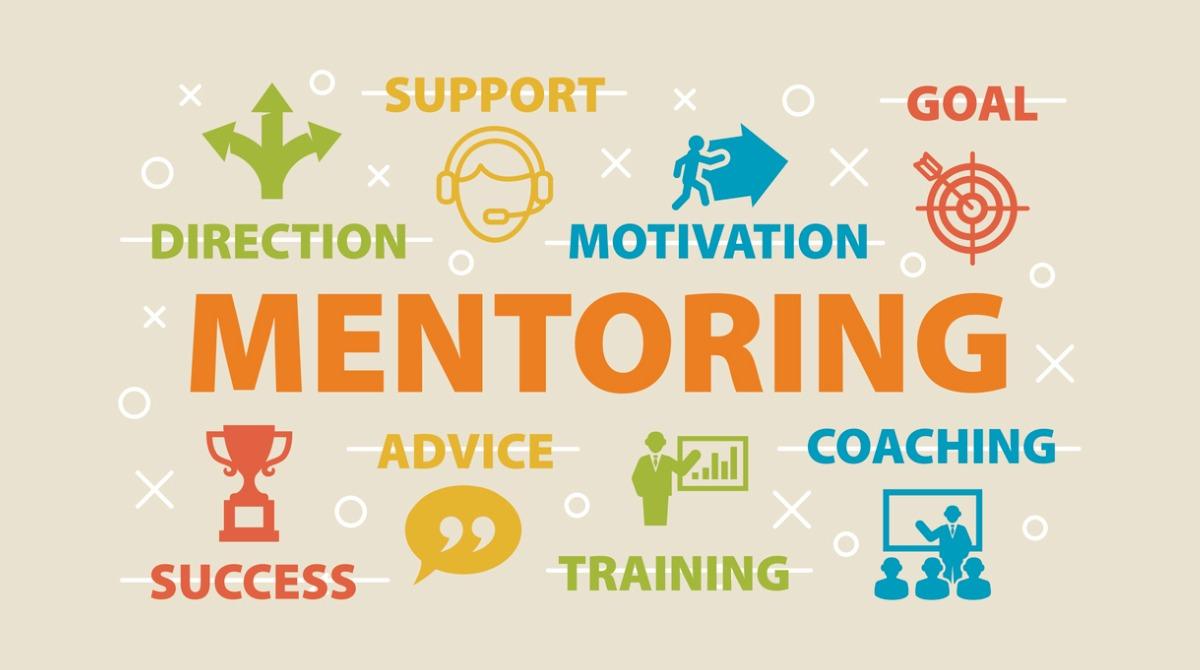 Carlsen Center to host a robust Global Entrepreneurship Week
November 05, 2021

Trong Nguyen '72 (Biology) would seem an unlikely student for Sacramento State's Carlsen Center for Innovation and Entrepreneurship, which becomes the epicenter of Global Entrepreneurship Week (GEW) in the Sacramento region Nov. 8-12.

GEW, an international celebration of "makers, innovators, and job creators who bring ideas to life," features more than 30 events scheduled, both in person and virtual. The schedule rivals last year's GEW, which found the Carlsen Center ranked fourth in the nation for number of events by a partner organization.
"We're hoping to top the charts again this year in terms of number of events serving students, entrepreneurs, ecosystem-builders, and beyond," said Cameron Law, Carlsen Center executive director and the community organizer for Sacramento's GEW.

"Although GEW is just one week, the connections, learnings, and inspiration that is fostered throughout will undoubtedly create positive ripple effects in our community," Law said.

"Entrepreneurship and ecosystem-building thrive on connectivity and momentum, and I believe GEW does just that as it creates a space for partners to come together and celebrate the role entrepreneurship plays in building a thriving region."

Nguyen, 72, calls himself a "hacker, innovator, maker, and brewer," with an impressive record of achievement. Read complete article
Interim no more, Law named Carlsen Center executive director
Cameron Law spent the last 14 months positioning Sacramento State's Carlsen Center for Innovation and Entrepreneurship as a force in the region. That work has earned Law appointment, announced Dec. 22, as the center's executive director, capping his interim run in that position that began in October 2019.
Law has truly modeled what any startup enterprise has to do to succeed. He has steered the Carlsen Center in new and exciting directions, with the promise of much more to come. —Steve Perez, provost and vice president for Academic Affairs
Bank's gift will boost Carlsen Center's mentoring efforts
Mentoring, a significant part of the mission for Sacramento State's Carlsen Center for Innovation and Entrepreneurship, has found significant new support from a community partner.
California Bank of Commerce (CBC) has committed $250,000 and now is the name sponsor for the center's mentoring network, which connects student entrepreneurs with an array of experienced advisers as they develop their ideas. CBC executives will join the Carlsen Center's community of mentors.
The gift was revealed at the close of this year's Global Entrepreneurship Week (GEW), earlier this month.
GEW to build on Carlsen Center's role as hub for resources
Cameron Law's role as the community organizer for Global Entrepreneurship Week 2020 (GEW) –scheduled for Monday, Nov. 16, through Friday, Nov. 20 – puts Sacramento State squarely in the regional spotlight. For this year's community-wide GEW, Law, executive director of Sac State's Carlsen Center for Innovation & Entrepreneurship, has lined up 22 compelling events, from a regional pitch competition to workshops led by internationally recognized speakers, and panel discussions with regional entrepreneurs and leaders.
All activities for GEW, presented by Western Health Advantage (WHA), are virtual and are free to attend.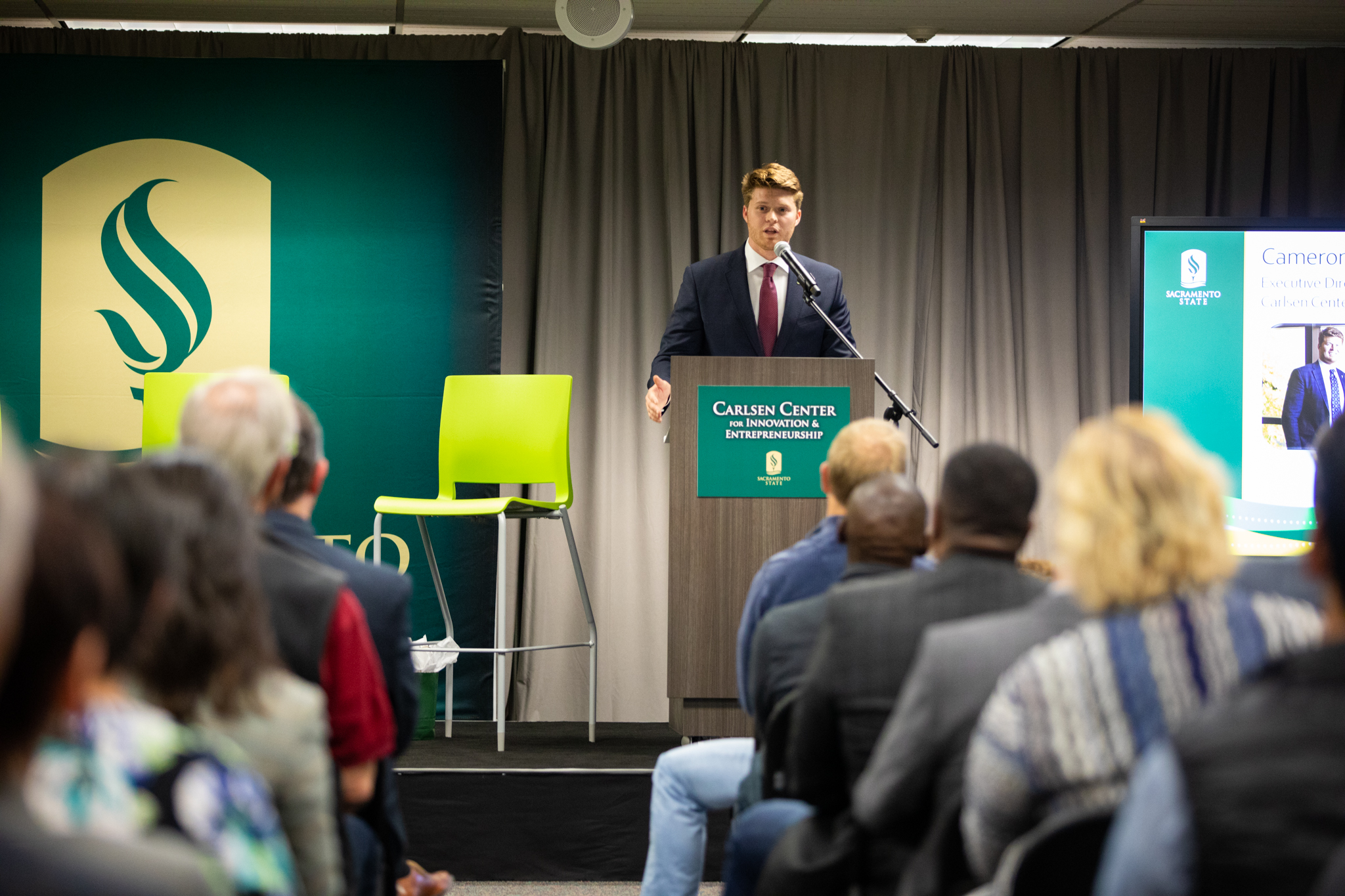 Carlsen Center boss takes lead in Sacramento's GEW effort
Story by Dixie Reid — Cameron Law's first major task after becoming executive director of Sacramento State's Carlsen Center for Innovation and Entrepreneurship in October 2019 was to oversee the University's Global Entrepreneurship Week (GEW) activities a few weeks later.
Now, after working to expand the center's reach and raise its profile, Law has been chosen by the Global Entrepreneurship Network (GEN) to serve as the community organizer for Sacramento's GEW this fall.
"Global Entrepreneurship Week is thrilled to have Cameron on board. His ability to bring together the community, coupled with his creative ideas and energy make the GEW Sacramento campaign one to watch." — Ellen Bateman, GEN's director for U.S. Ecosystems
The worldwide campaign, Nov. 16-22, will have 9 million people across 170 countries participating in more than 35,000 events.
The Pandemic Has Shown The Virtual Learning Can Be Quality Learning
In a recent interview published in Comstock's Magazine, President Robert S. Nelsen stated:
"Sac State will help the region recover with powerful campus-community partnerships such as the Carlsen Center for Innovation & Entrepreneurship, which is offering virtual boot camps and other programs to help young businesses move forward. This summer, the Carlsen Center partnered with FourthWave, a local accelerator for women-led tech companies. The Center's role is to expand FourthWave's network of mentors, advisers, subject-matter experts and investors, and offer hands-on support. Two Sac State students will receive Women's Innovation Fellowships through FourthWave"
Carlsen Center, FourthWave team to support women-led firms
Story by Dixie Reid — The Carlsen Center for Innovation and Entrepreneurship is moving into a brighter spotlight as it enters into collaboration meant to boost women-led businesses.
The partnership with FourthWave will not only provide needed opportunities for Sacramento State students and tech companies helmed by women, it has potential to significantly raise the Carlsen Center's profile.
Nancy Perlman, who founded FourthWave to be an accelerator for women-led tech companies, said that the nonprofit "is committed to changing the narrative around gender equity, and we believe that a core part of the story is seen through an economic lens."
A Kick-Start for Startups
Story by Jennifer Fergesen — In the June 2020 issue of Comstock's magazine, Carlsen Center for Innovation & Entrepreneurship's Executive Director, Cameron Law, commented on the Center and the local entrepreneurial ecosystem's roles in the recovery.
"I think one of the things that this pandemic has really turned out in terms of an opportunity is it's forced us to think differently about our programming. What we've seen is that, through our virtual setting, we're able to reach more people, because there's not the physical constraint of someone having to drive to the Carlsen Center or be physically present."
"Sixty-five percent of students (who) graduate from Sac State...live and work in this region. ...Not all of them are going to become entrepreneurs, but if all of them start to have a touch point with the Carlsen Center where they're learning entrpreneurial and innovation tools and starting to think entrepreneurially, they'll take that to wherever they work, whether that's for a larger (corporation) in our region or our state... They'll start to have these tools and these mindsets that ultimately grow our region as they recognize the role entrepreneurs are trying to play."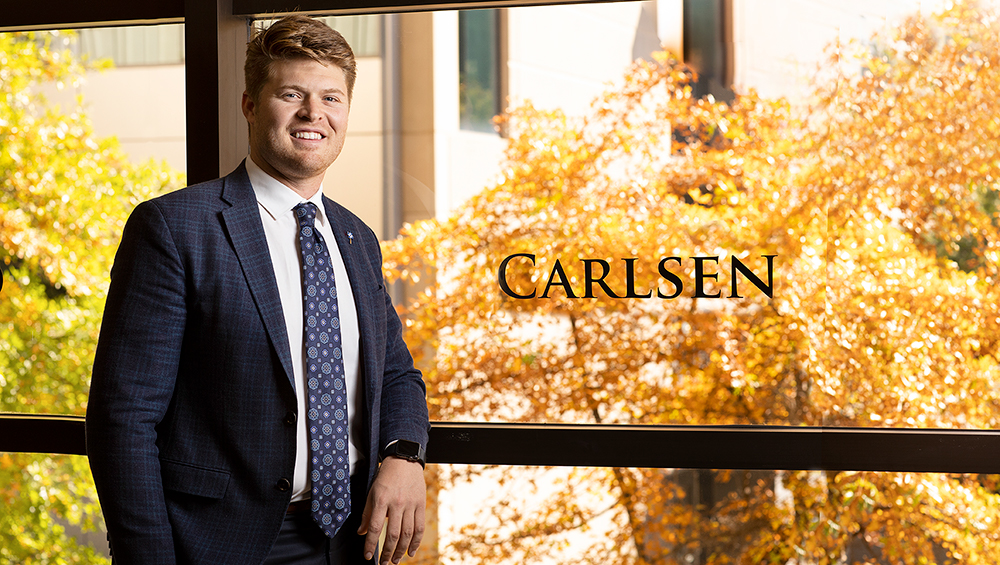 FourthWave offers training for women-led tech companies
Story by Mark Anderson, Sacramento Business Journal — An accelerator program for women-led technology companies in Northern California will launch a 16-week training program this summer, culminating with an investor salon in Sacramento in the fall.
The FourthWave program 2020 is being supported by the Carlsen Center for Innovation and Entrepreneurship at California State University Sacramento and the nonprofit FourthWave.
It will cost $350 to take the program.
"We wanted to make it accessible, but we find it makes a difference for people to have some skin in the game" ― Cheryl Beninga, co-founder of FourthWave
Companies that participated in the first Sacramento cohort of FourthWave in 2017 have gone on to raise more than $15 million in funding, she said.
Sac State webinars offer help for small business recovery
Story by Cynthia Hubert, Sacramento State — As restaurants, stores, offices and other businesses across the region slowly begin to open their doors again, Sacramento State experts are offering them information and resources for surviving the ongoing coronavirus pandemic.
The College of Business Administration is collaborating with the U.S. Small Business Administration on a series of free webinars for companies and nonprofit groups that have been upended by the COVID-19 crisis.
Topics to be covered during the next seven weeks include the impact of the pandemic on data and network security, tax implications of COVID-19 for businesses, how companies can safely open their doors again, marketing lessons from the pandemic, and tools for planning for the next crisis.
Carlsen Center Partners with Sacramento to Vet COVID-19 Innovation
Story by Mark Anderson, Sacramento Business Journal — The city of Sacramento is crowdsourcing innovative ideas to help businesses navigate the Covid-19 landscape.
The city is looking for data tools, therapeutics, telemedicine, advanced manufacturing technologies, food delivery and other ideas, which companies can load onto a city portal on the web.
The site is a tool to take in information, which the city will vet through the Mayor's Innovation Council and the Carlsen Center for Innovation & Entrepreneurship at California State University Sacramento, said Louis Stewart, Sacramento's chief innovation officer."
Sacramento Ranks High Among Cities Friendly to Female Founders
Story by Bonnie Chiu, Senior Contributor to ForbesWomen — "Female-founder-friendly lists drive home an important point; there are many great places for women to build start-ups around the world. However, with the Female Founder Initiative, we are focused on the variables that we can influence, versus macro-economic variables," says Rachel Sheppard, Global Marketing Manager at Founder Institute.
"You won't find Kabul, Bucharest, Yangon or Sacramento on other lists, but we have seen great results in those cities because our leaders there are passionate about building a gender diverse ecosystem," reflects Sheppard.
| Rank | City | Female Founder Ratio |
| --- | --- | --- |
| 1 | Oslo | 75% |
| 2 | Washington, D.C. | 75% |
| 3 | Sacramento | 71% |
| 4 | New York | 71% |
| 5 | Chicago | 67% |
| 6 | Ribeirao Preto | 60% |
| 7 | Yangon | 57% |
| 8 | Toronto | 55% |
| 9 | Kabul | 50% |
| 10 | Bucharest | 50% |
Professor's survey shows pandemic hitting charities hard
Story by Cynthia Hubert — Ryan P. Fuller, an assistant professor of Management and Organizations in the College of Business Administration, polled nonprofit organizations in Sacramento, El Dorado, Placer, Nevada, Sutter, Yolo and Yuba counties about how they are faring amid the COVID-19 pandemic that has forced most people to stay in their homes for the past month.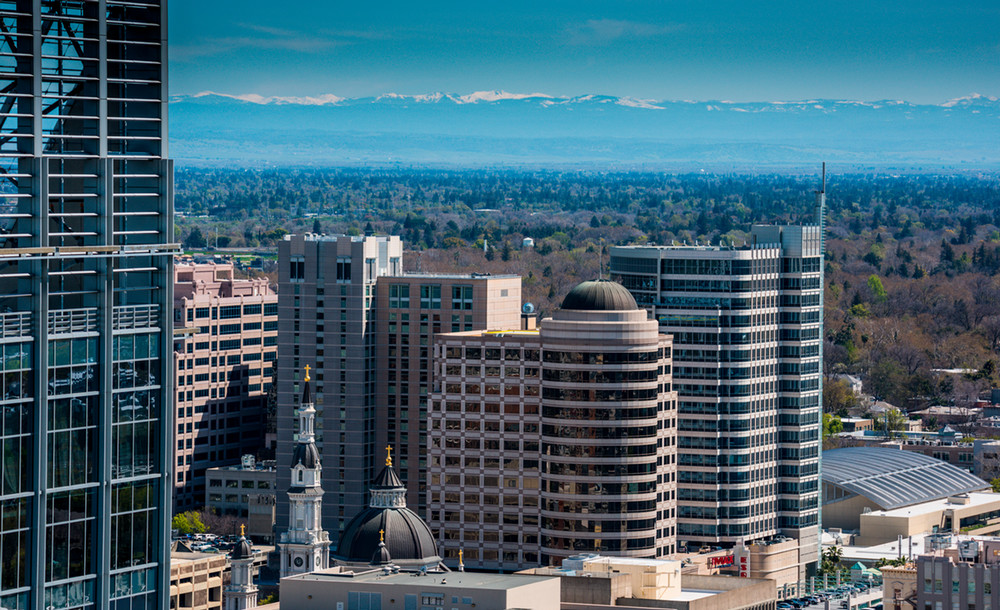 Global Entrepreneurship Week (GEW) 2017 - 2018
Carlsen Center's new leader thrives on innovation
Cameron Law, new executive director of Sacramento State's Carlsen Center for Innovation and Entrepreneurship, has built a career that appears to have been ideal preparation for the key position.
Most recently the executive director of Social Venture Partners (SVP) in Sacramento, Law, 27, was hired in time to oversee this year's Global Entrepreneurship Week (GEW) activities, Nov. 18-22. Campus leaders hope GEW will become a centerpiece for the Carlsen Center and for the University's culture of innovation.
2018 Global Entrepreneurship Week receives $1 million boost
A $1 million gift from Western Health Advantage (WHA) is expected to allow Sacramento State's annual Global Entrepreneurship Week (GEW) to grow and flourish.
The gift was made public Monday, Nov. 18, on opening day of the 2019 event, now called Global Entrepreneurship Week presented by Western Health Advantage. WHA president and CEO Garry Maisel, '80 (Business Administration-Finance) made the presentation during a ceremony in the Carlsen Center for Innovation & Entrepreneurship.
Read Full Article: $1 Million Boost
Innovators take the stage for Global Entrepreneurship Week 2017
Events scheduled for GEW all support the notion that entrepreneurship is more than simply starting a business. It's also a way to solve problems, effect change, and improve people's lives, organizers say.