CALSPEAKS at Sacramento State
CALSPEAKS* at Sacramento State is a unique and ongoing academic investigation of public opinion in California, emphasizing the social, economic, political, and environmental issues that distinguish our state.
The centerpiece of the CALSPEAKS initiative is the large and representative state-wide survey panel, which uses probability-based sampling methods to monitor citizens' perspectives online. Similar panels have emerged to catalogue national points of view but CALSPEAKS is distinctive in its California focus.
Blending scientific rigor with a commitment to making public policy more informed and responsive, survey panel enables researchers to rigorously capture what Californians think -- more quickly and cost-effectively than any other survey or focus group in the state can achieve.
CALSPEAKS is a project of California State University, Sacramento and is in no way affiliated with AmeriSpeaks.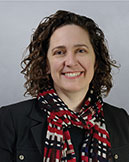 Kimberly Nalder,Ph.D.,
Executive Director of CALSPEAKS at Sac State
Location: DTN 232
Phone: (916) 278-6693
klnalder@csus.edu
Survey Participants
We take a random sample of residents' addresses, and send out postcards with invitations to participate in our survey panels. Once you register for our panel by taking the profile survey, you'll receive an email every 3-4 months with a link to a short online survey about a variety of topics. You'll receive a $5 gift card for every one of the subject surveys you complete. There are no envelopes, forms or extra steps -- just your opinions and your rewards.
What are the surveys used for? Community organizations, researchers and students at the California State Universities want to inform public policy in our regions and state, to make it reflect what every-day Californian's want. All we need is your honest opinions on important issues of the day. Every time you answer a short survey online, you'll get a voucher to spend just about anywhere.
Do I have to participate? Of course not, you never have to answer any questions you don't wish to, and your responses will always remain strictly confidential.