Audition
Auditions are open to the general public. Casting preference is given to current Sacramento State students.
During COVID-19, hybrid-adapted auditions will be done via video submission. You must register online before the audition!
Theatre Audition: "We are Proud to Present..."
Title: We Are Proud to Present a Presentation About the Herero of Namibia, Formerly Known as Southwest Africa, From the German Sudwestafrika, Between the Years 1884–1915
Video Submission Deadline: Friday, Decmebr 13, by 11:59 p.m.
Callbacks: Made via Zoom (TBA)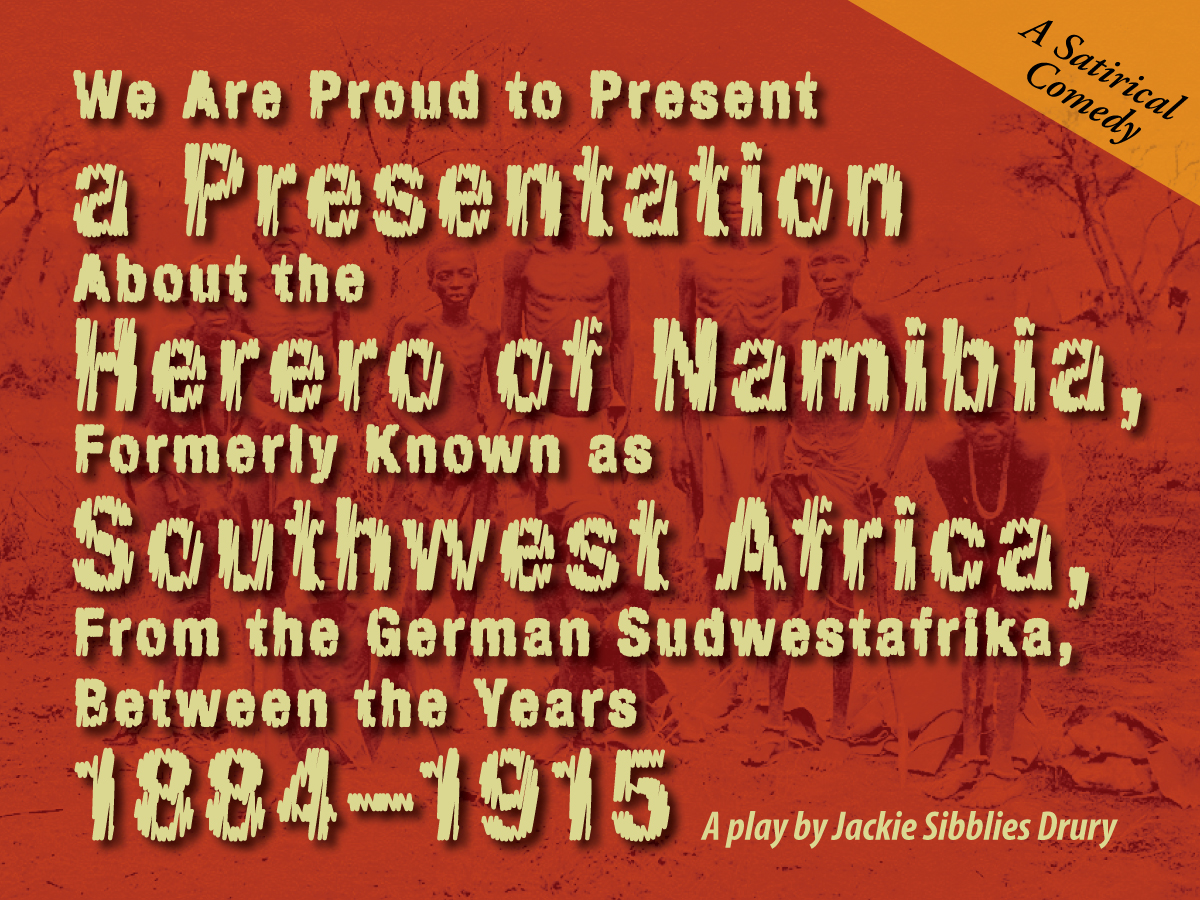 Theatre Audition: Spring 2021 Musical
About The Production
Casting: 6-10 singers who move well
Title: Working (2012 Revised Version). Adapted by Nina Faso and Stephen Schwartz
Summary: With universal subject matter, and featuring a multi-ethnic ensemble cast of variable size, Working is one of the most accessible, relevant and substantive musicals ever created. The new, revised 2012 version includes updated lyrics, a streamlined book and two new songs by Lin Manuel Miranda and Music Direction by David Williams. Performed on a Virtual Platform, rights pending ticketing agreement.
Audition Preparation/Requirements
One-minute of a Song from the Musical Theatre Repertoire which demonstrates your vocal range, and acting abilities. AND …
A 30 Second Movement or Dance Phrase of your Creative Desire
Please Note: Both song and dance piece together should not exceed 2 minutes total, including Introduction. Include your name on file upload.
Audition Workshop: January 8, 2021 at 5 p.m. via ZOOM
Participation Schedule
| Date | Event |
| --- | --- |
| Video Submission Deadline | January 19, 2021 |
| Callbacks | January 22, 2021 at 5 p.m. Callbacks will be held via Zoom Link with the Director Sam Williams. |
| Rehearsal Schedule Date Range | February 1 – April 6, 2021 (TBA) |
| Tech Rehearsals | TBA |
| Virtual Performances | April 7 – 11, 2021 |
Dance Auditions for Spring 2021
Title: Sacramento/Black Art of Dance, Spring 2021 (Round 2)
Video Submission Deadline: Friday, December 11, by 11:59 p.m.
Contacting Theatre & Dance
Address audition related questions and concerns to Sam Williams, Drew Lenox, and Michelle Felten.