Fashion Student Organizations
Student Fashion Association (SFA)
SFA (Student Fashion Association) is a non-profit, on-campus organization at Sacramento State. It was founded and created in the late 90's with annual fashion shows being held as far as 1999.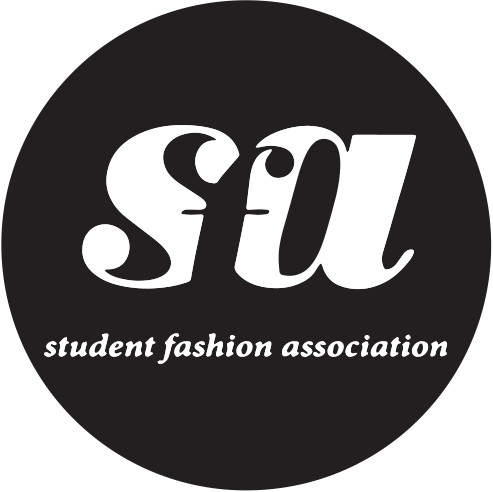 The purpose of SFA is two-fold. First, SFA is an organization for all Sac State students who are passionate about fashion aiming to provide industry and professional opportunities to our members. Second, SFA strives to connect the fashion community with the Sac State fashion program for potential recruitment, intern placements, and career trainings. Our final goal for SFA is to not only strive to create growth and open new career paths to our members, but to also grow and collaborate with our local community and the fashion community.
In SFA, our members take on opportunities to further their careers, or simply explore the field, by being able to interact and work with different figures in the industry, such as stylists, designers, bloggers, influencers, etc.
Why Join SFA?
The club provides outreach to fashion industry professionals and exposure to the industry in a familiar setting of collaboration among our members through a variety of events and projects, such as guest speakers, workshops, community service, fashion field trips, and other events, especially our annual fashion show production.
Our organization stays true to on-campus presence, by working with other organizations on campus such as ASI (Associated Students Inc.), OWI (One World Initiative), and even off-campus clubs like SFA at UC Davis, as well as off campus contributors and stores given the opportunity to collaborate.
As an official affiliate to SACFW (Sacramento Fashion Week), SFA members are given the opportunity to work at those fashion shows and events — working on networking skills integral to any career path in the process.
Who can Join SFA?
SFA is a club on Sacramento State's campus comprised of student members from all majors, such as fashion merchandising and management, communications, and marketing with a vision and passion for fashion.
SFA collaborates with Fashion Merchandising and Management on the annual fashion show. Members are involved in the production–from holding model castings and making partnerships to transforming the University Union Ballroom and other venues into a fashion showcase.
SFA Meetings & Events
Connect with us
Email: sfasacstate@gmail.com
Instagram: @sfasacstate
Facebook: sfasacstate
Twitter: @sfasacstate
Tiktok: sfasacstate
Events
Every semester SFA holds various events such as pop-up shops where student-made designs and thrifted items are sold to fundraise for our annual spring fashion show, and coat drives to support local charities. At our annual fashion show, we showcase student designers and stylists and are a full-on production that serves as a final project for SFA each year. Details for upcoming events are coming soon.