In the Community
Anchored in Community
Community engagement has long been a hallmark of Sacramento State. Faculty, staff, and students regularly work with community partners through service learning, research, creative and community collaborations, and other volunteer work. Sac State is focusing this work through the Anchor University Initiative by cultivating purposeful, long-term, mutually beneficial community partnerships in education (pre-K through 12th grade); health and well-being; homelessness and housing; arts and culture; environment, mobility and sustainability; and inclusive economic opportunity and workforce development to confront systemic inequities, transform the lives of our students, and strengthen our communities. 
$30,000 IN CAMPUS GRANTS FUNDED 8 PROJECTS LINKED TO THE COMMUNITY
Un/Equal Freedoms Exhibit
Sacramento State's Center on Race, Immigration, and Social Justice launched "Un/Equal Freedoms: Expressions for Social Justice," a VIRTUAL EXHIBITION that features artwork from 35 LOCAL ARTISTS.
Big Hearts, Bigger Impact
Serving the community goes hand in hand with being a Hornet. Throughout campus, there's a culture of volunteerism that makes a difference. As a testament to the University's deep commitment to service, Sacramento State earned the prestigious Carnegie Foundation Community Engagement Classification in 2010, 2015, and 2020.

STUDENTS SERVED 67,246 HOURS VIA THE COMMUNITY ENGAGEMENT CENTER
932 STUDENTS HELD non-clinical academic internships
1,339 students took service-learning classes
400 active community partnerships 
String Project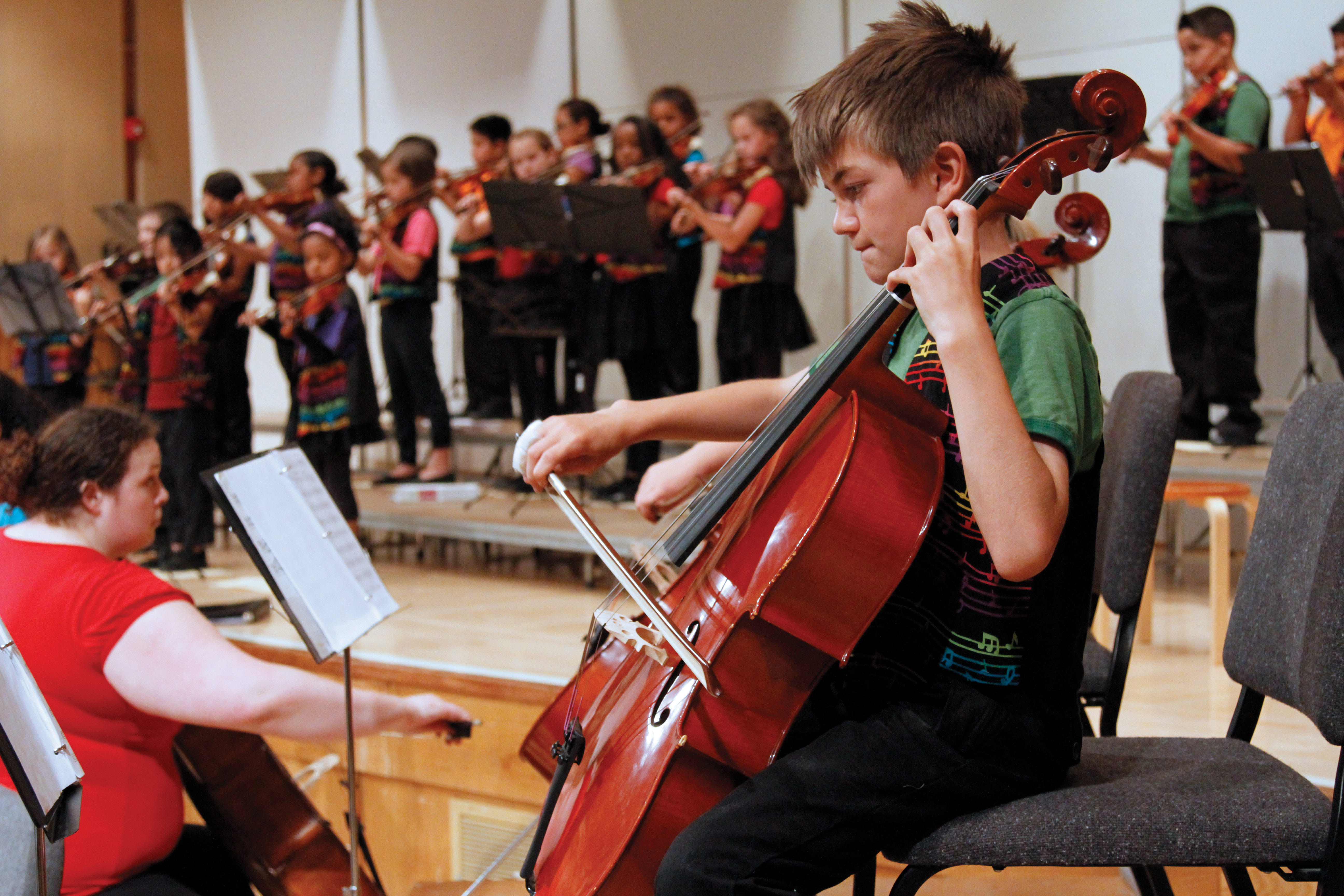 String Project, one of eight inaugural Anchor University grant recipients in 2021, provides free or low-cost classes in violin, cello, and orchestra to children in some of Sacramento's most economically disadvantaged neighborhoods.
Hearing Clinics
Sac State offers the community no-fee physical therapy clinics and hearing-related health services through the Doctor of Physical Therapy and Doctor of Audiology programs.
COVID Vaccine Clinics
Sac State Nursing students administered COVID-19 vaccines to the community through a partnership with the Sacramento County Department of Health.