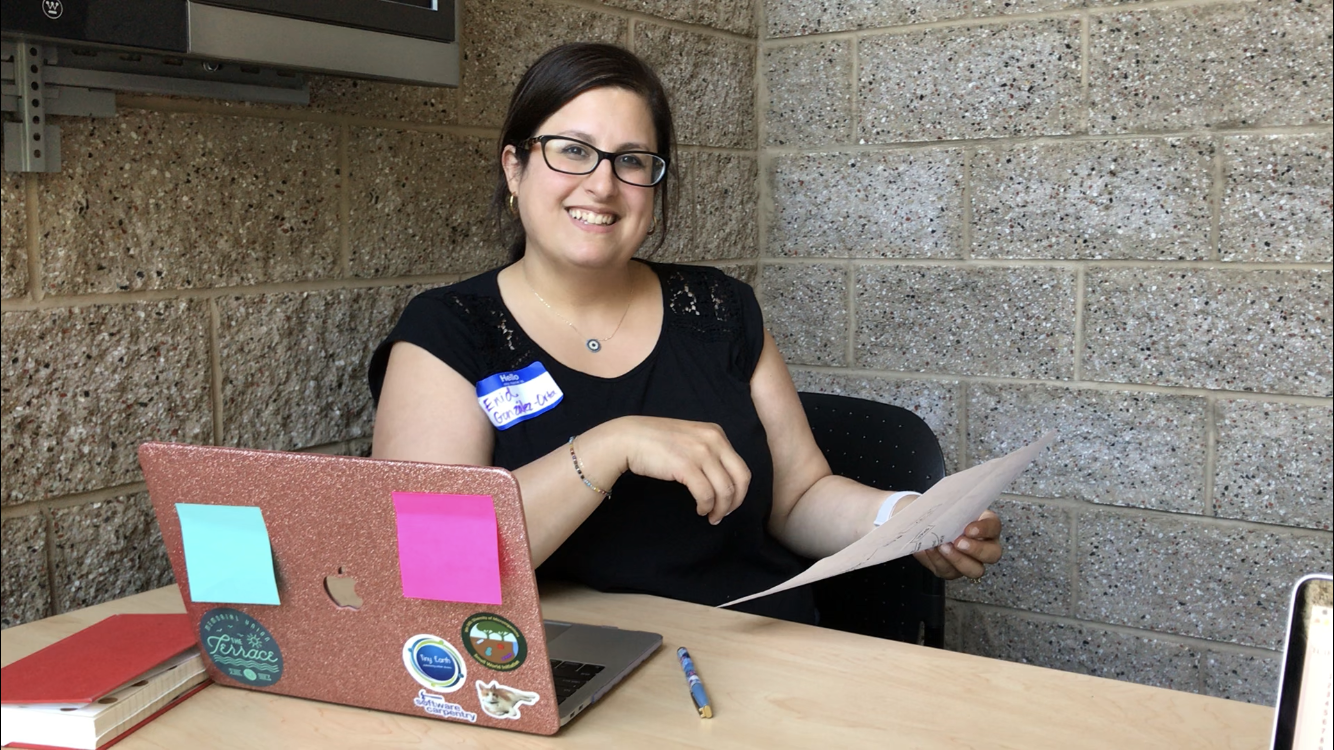 Contact Information
Name: Enid T. Gonzalez-Orta, Ph.D.
Title: Associate Professor of Biological Sciences, Director, Science Educational Equity Program, Director, Center for Science and Math Success
Office Location: 320D Sequoia Hall within the Center for Science and Math Success
Email: gonzalezorta@csus.edu
Office Phone: (916) 278-3558 (E-mail preferred)
Mailing Address: Sacramento State 6000 J Street Sacramento, CA 95819-6119
Office Hours: No set office hours for Summer. Please contact via E-mail for assistance.
Courses that I teach
University and Community Service
Center for Science and Math Success
The Center for Science and Math Success (Success Center) serves as an umbrella for several existing programs in the College of Natural Sciences and Mathematics with the goal of providing innovative and comprehensive student and academic support services to students in math and science courses.  The Success Center focuses on the implementation of interventions designed to contribute to overall student success, leadership, and engagement.  In essence, the Success Center is a one-stop shop for students to obtain help to be a successful student as well as leadership opportunities within Center programs. For more information about Success Center Programs, please click on the link above. 
Science Educational Equity Program: SEE
The Science Educational Equity Program, SEE, was established in 1986 to broaden participation of students who face social, economic, and educational barriers to careers in the science research, science teaching, and health professions. Currently, I serve as one of the Directors of SEE, along with Dr. Mary McCarthy Hintz, and I advise in in the areas of pre-health professions, microbiology, molecular biology, clinical lab science, and graduate studies. In addition, the SEE program provides a series of outreach activities to K-12 students throughout the Sacramento area to increase awareness of science-based careers, including basic research, conservation, and healthcare. For more information about the SEE program, please click on the SEE link above.
Science Education for Underserved Youth: 4-H On the Wild Side
The 4-H On the Wild Side (OTWS) program is a collaborative effort between adults and high school youth that brings environmental science and outdoor education experiences to grade-school children with limited access to these activities. The lessons, ranging from water microbe ecology to environmental awareness, take place in a weekend sleep away camp setting in the Foothills near Nevada City. Preparation for the two weekends of OTWS takes place eight to nine months prior to the camp dates (the first two weekends in June), and primarily involves the development of youth-adult partnerships. During this critical planning time teens are paired with adult coaches who assist with the planning and execution of the lessons. Lessons are taken from curricula developed for the 4-H programs and teen teachers play a large role in selecting the lessons they deliver at camp. Topics for lessons include, but are not limited to, the following topics: water ecology, salmon life cycle, pollination, worms, seed dispersal, trees, migration, and predation, to name a few. The lessons are delivered as a series of activities such as games, arts and crafts, imagination exercises, and role play. If you are interested in becoming an adult coach or learning more about the program please e-mail me or click on the link 4-H On the Wild Side link above.
Research Interests
Bacteria are among the oldest life forms and are the most populous organisms on the planet and it is estimated that approximately 0.1% of microbes can be grown in the laboratory using standard microbiological methods. It has been only within the last decade that scientists have developed methods, such as metagenomics, to glimpse into the vast diversity of the non-culturable members of the community. The goal of the research in my lab is to begin cataloging and assessing the contribution Bacteria have to the California Vernal Pool Ecosystem CVPE; an ephemeral wetland found in shallow depressions with an underlying impermeable substrate, which prevents water from percolating through the soil. These wetlands form as a result of winter rainfall, and consist of two biological phases: an aquatic and flower phase. The communities found in the CVPE, in both the aquatic and flower phase, are of particular concern because they contain high levels of biodiversity (invertebrates, vertebrates, and plants) with a large proportion of them being threatened and endangered species. We began our studies in 2009, in collaboration with Jamie Kneitel's Lab, of local vernal pool sites around the Sacramento area. It is our goal to determine the identity of Bacteria and understand the metabolic contribution of these bacteria to the CVPE. Collectively, data acquired during this project will add to the increasing body of knowledge about the diversity organisms that inhabit this unique ecosystem, and will contribute to the larger understanding of bacterial diversity on our planet.
Professional Associations
American Society for Microbiology
American Association for the Advancement of Science
California Health Professions Consortium
SACNAS