University moves closer toward its antiracism and diversity goals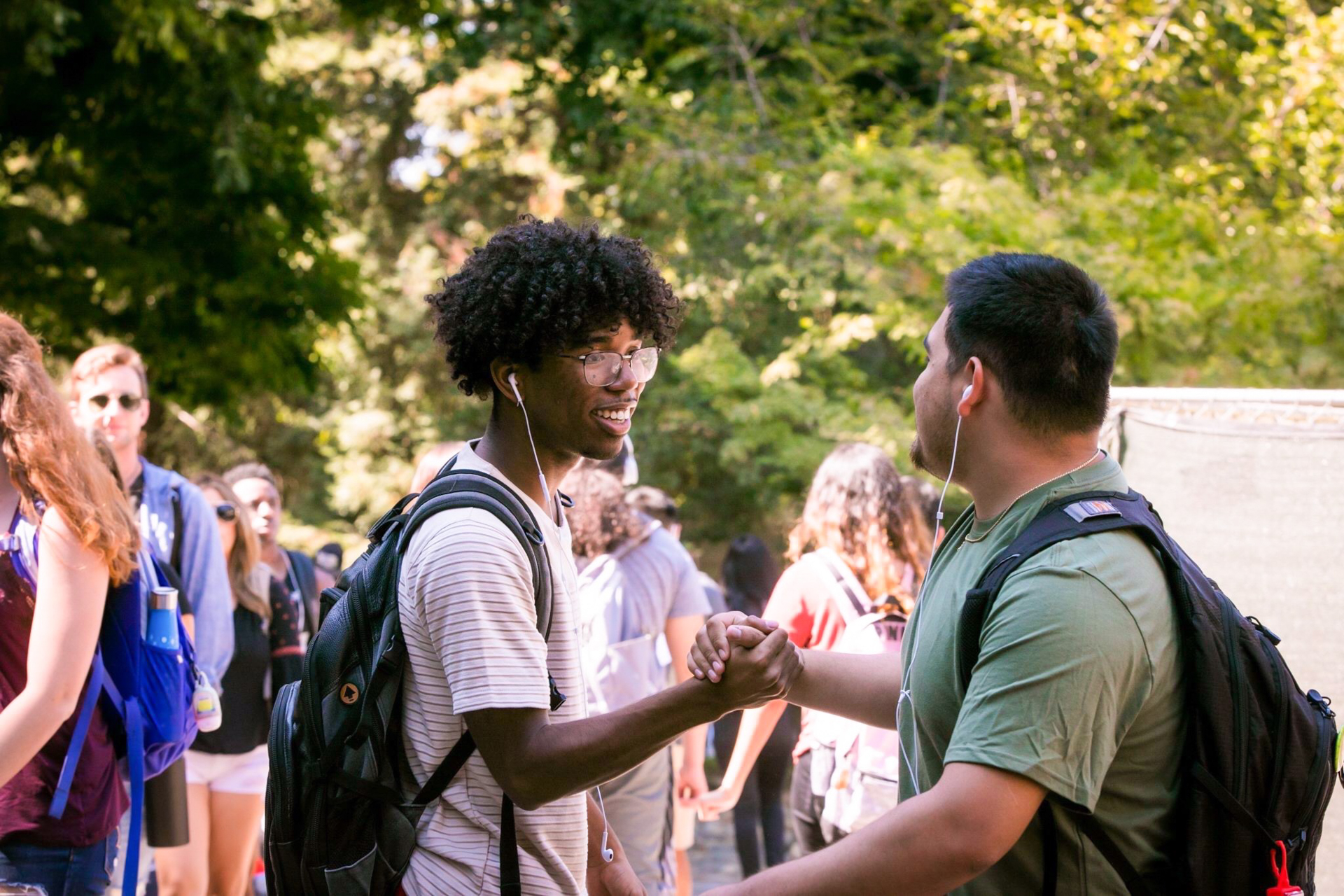 June 15, 2023
Momentum continues to build, and change is occurring, as Sacramento State takes action on a comprehensive plan to ensure the campus is a safe and supportive environment for people from all backgrounds.
The Antiracism and Inclusive Campus Plan (AICP), released in 2021, lays out a five-year path for the University to achieve its goal of becoming a place where all feel welcomed, respected, and valued. The plan addresses hiring practices, employee retention, curriculum development, bias reporting, campus transparency, and many other topics related to diversity and equity.
The University has either implemented or is in the process of putting into place 26 of the project's 31 goals, said Mia Settles-Tidwell, Sac State's vice president for Inclusive Excellence. The remainder will be achieved in the longer term, she said.
"In a year, we have managed to get a lot done," Settles-Tidwell said. "The beauty of this is that ... so many people contributed.
"It excites me that so many people have raised their hands and rolled up their sleeves to join this movement. I can't say enough about how much support I have received."
Goals that are complete or in progress include:
Artists' murals that transformed Santa Clara Hall's southernmost wall into powerful statements reflecting the University's commitment to antiracism and inclusion.
Formation of an advisory council to guide AICP implementation.
Hosting town halls, conferences, speaker series, and symposiums focusing on diversity, equity, and justice issues. In February, California Secretary of State Shirley Weber spoke on campus about reparations for descendants of enslaved African Americans. The campus also hosted two community forums, one in response to antisemitism and hate incidents on campus, and the second following the death of Tyre Nichols, a Sacramento native beaten to death by police in Memphis, Tennessee.
Development of online tools that more efficiently track and respond to incidents of bias on campus.
Holding exit interviews for faculty and staff who leave the University, to learn about and address possible issues of bias and injustice toward employees.
Establishing appreciation and recognition programs for members of the campus community whose actions have a positive effect on antiracism, equity, and diversity.
Embedding questions about equity, diversity, and inclusion into performance evaluations of University administrators. "We still have work to do," Settles-Tidwell said. "We acknowledge that we are a campus that perpetuates racism and oppression. It took many years to get here, and it will take multiple years to get out of it."
To read the complete plan and a progress report, visit the Division of Inclusive Excellence webpage.