Professional Activities, October-December 2021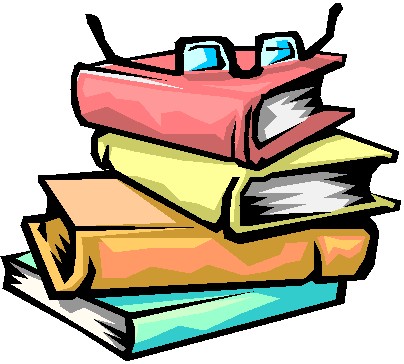 July 01, 2021
Dr. Tyler M. Argüello, Social Work, has a new publication, "Heteronormativity and Social Work: The What That Dare Not Speak its Name," in a forthcoming international handbook, The Routledge International Handbook of Social Work and Sexualities. This Handbook is the first volume to address the dynamic issues related to sexuality from a social work perspective by providing a comprehensive, current and international overview of issues related to sexuality. It explains how each issue is important and critically discusses the leading views in the area, providing diverse and inclusive perspectives from leading scholars in the field. It will be of interest to students, academics, researchers,and practitioners of social work and related health and social care subjects, and is particularly relevant for practice courses as well as courses on Human Growth and Development and Human Behavior in the Social Environment.
Barbara Carle, World Languages and Literatures, has published two books of translation with critical prefaces, and one book of creative writing. All three volumes are bilingual, Italian and English.
Translation: Poesie vegetali / Green poems by Lino Angiuli, Preface and English versions by Barbara Carle, Edited by Barbara Carle and Maria Rosaria Cesareo, Edizioni di pagina, Bari, Italy, June, 2021; Emblems of Sleep and Other Poems by Marco Vitale, Preface and English versions by Barbara Carle, Gradiva Publications Stony Brook, New York, March, 2020.
Creative writing: Touching What Remains/Toccare quello che resta, new revised and augmented edition, Bilingual text, Ghenomena, Formia, Italy, April, 2021, pp.150.
Mya Dosch, Art, has published a chapter, "Estética de la burocracia y protesta callejera," in the 2021 catalog Imágenes en colectivo: Grupo Suma 1976-1982. The book is the first major survey of the Mexican artist collective Grupo Suma's work. https://enlinea.uia.mx/libreriaVirtual/detalle.cfm?clave=ART0068&tipoPublicacion=LIBRO
David Gibbs, University Library, guest-edited the September 2021 issue of Against the Grain, devoted to ebooks in academic libraries. He contributed an article arguing that publishers should offer libraries the ability to simultaneously purchase titles in both print and ebook format at a discount. https://www.charleston-hub.com/2021/09/volume-334-september-2021-table-of-contents/; https://www.charleston-hub.com/2021/09/ebooks-in-academic-libraries-the-librarians-perspective/; https://www.charleston-hub.com/2021/09/toward-a-pe-ebook-model-for-academic-libraries/
Dr. David Giguere, Psychology, and collaborators published the research article "Majority language skill, not measures of bilingualism, predicts executive attention in bilingual children" in the Journal of Experimental Child Psychology. The study examined whether and why bilingualism leads to enhanced cognitive functioning. These research questions were analyzed with longitudinal data from a group of Spanish-English bilingual children from 7 to 9 years. You can read the full article and preregistered hypotheses here: https://doi.org/10.1016/j.jecp.2021.105256
Veronica Hicks, Art, is the recipient of the 2021 National Art Education Association's, Council for Exceptional Children, and Very Special Arts Peter J. Geisser Special Needs Art Educator of the Year Award. Learn more.
Dr. Jamie Kneitel, Biological Sciences, and collaborators published the research article "Effects of a fire retardant on the Near Eastern Fire Salamander (Salamandra infraimmaculata) and aquatic community structure: an experimental approach" in Hydrobiologia. Fire retardants are commonly used in fire fighting, but the chemicals can also find their way into freshwater ecosystems. The study examined its effects on the complete aquatic food web, including an endangered salamander. Read the article.
Dr. Serge Lee, Social Work, had his second statistics book, Statistics for social work with SPSS (2022), published by Cognella Publishers on Dec. 3. Preview the book. Dr. Lee and colleagues also published two peer-reviewed papers: "Applying Anti-Oppressive, Empowerment, and Strengths-Based Approaches to Social Work Practice with Hmong Clients" (October 2021) in Asian Social Work Journal; and "Comparative View on Social Work Education and Practices as Art and Science for China and the USA" (August 2021) in the British Journal of Social Work.
Dr. Marie Lorraine Mallare, Ethnic Studies, presented to the University of the Philippines Alumni Association's 2021 Summer Cultural Immersion Camp. The program is a 6-week intensive learning camp for middle-school and high school FilAm students, where they study Philippine and Filipino-American language, history and culture; the hope is that this would lead to the establishment of a Philippine Heritage and Leadership Learning Institute. Prof. Mallare lectured about the humble beginnings of Filipinos in Stockton, California. Inspired by the late Dr. Dawn Boholano Mabalon, Ph.D., Professor of History at San Francisco State University, and co-founder of Little Manila Rising, a nonprofit based in Stockton that continues to train the youth about our ancestral roots and the importance of pursuing college. While in Stockton, the group visited the demolished neighborhood of Little Manila, and the Filipino American National Historical Society (FANHS).
Kazue Masuyama, World Languages and Literatures, presented "Successful Reflective-Reflexive Approach for Self-Regulated Learning" (with Avello) and "What's New for AP Japanese Curriculum and Exam?" (with Takami, Otani, and Avello) at the Virtual Annual American Council on the Teaching of Foreign Languages (ACTFL) Conference on November 19-21, 2021. (https://www.actfl.org) She has been serving as the College Board Japanese AP Chief Reader (CR) since 2018.
Dr. Nassrine Noureddine, Nursing and Dr. Darla Hagge, Communication Science Disorders, has a new publication: Interprofessional Education Toolkit: Practical Strategies for Program Design, Implementation, and Assessment. Interprofessional education (IPE) and collaborative practice (IPCP) are the keys to improving health, safety, satisfaction, and cost in the modern healthcare system. The new book provides healthcare educators, administrators, and clinicians with an evidence-based manual for leading change. The authors provide practical tools to unlock meaningful collaboration to educate the current and next generations of health professionals.
Following a step-by-step approach with supporting resources and examples, this guide offers a structured method for successful interprofessional program design, implementation, and assessment. Participants will explore IPE through the context of accreditation standards, administrative leadership, stakeholder buy-in, faculty and professional development, scholarship, teaching and learning, and curriculum development.
Dr. Vassili Sergan, Physics and Astronomy, published an article, "Fréedericksz-Like Transition in a Biaxial Smectic-A Phase," in Physical Review X with co-authors from Université de Picardie Jules Verne, CRNS, and IMT Atlantique in France, and the Ruđer Bošković Institute in Croatia.  The researchers investigate a new type of electric field induced transition in liquid crystals in which the secondary director is reoriented.  Such types of electrically induced transitions are at the heart of much of today's liquid crystal display technology.  Using a liquid crystal phase formed by a bent-shaped dimer, the authors show that an optic transition can be induced with a low voltage and a very quick relaxation time.  Thanks to this quick relaxation time, this new transition could be especially appealing for applications in electro-optic devices requiring fast switching.  The paper is published and can be viewed at https://journals.aps.org/prx/abstract/10.1103/PhysRevX.11.031012.
The nation's largest LGBTQ news blog recently printed an excerpt from the latest book by Dr. Andrew E. Stoner, Communication Studies. The excerpt comes from Stoner's 2021 book, Dear Abby, I'm Gay: Newspaper Advice Columnists and Homosexuality in America (McFarland Publishing). A link to the excerpt is here:  https://www.lgbtqnation.com/2021/11/newspaper-advice-columnists-paved-way-lgbtq-rights-america/
Dr. Jian-zhong "Joe" Zhou, University Library, is co-author of "The Assessment of Innovative General Education Practice at the University of California: Berkeley GE 4.0 and undergraduate self-taught DeCal courses," an article accepted by Higher Education Development and Evaluation. It will be published in December.