Little-known gems among Sac State's eye-catching landmarks offer plenty of reasons to visit vibrant campus
December 16, 2021
Sacramento State is a significant presence in California's capital. A force for training leaders whose impact throughout the region and on its socioeconomic foundations is clear, the University boasts countless high-profile achievements and amenities.
However, the parklike campus on 300 acres once home to the Nisenan, Patwin, Miwok, Wintu, and Maidu tribes of Native Americans is more than a significant center for higher education. Its physical presence also resonates, not only with notable landmarks – the Guy West Bridge, the Planetarium, the SACRAMENTO Mural, for instance – but also with less-obvious public gems.
A living reminder of its Native American presence spreads over part of the main quad; a marker shows where riders for the iconic Pony Express stopped on their breakneck cross-continental runs; a serene tea room and garden are cultural touchstones, just as the rose garden provides its annual swath of color and sweet perfume for people easing past in the spring and early summer; and nearby, the University-owned Julia Morgan House exudes architectural grandeur and historical significance.
And on and on.
The following examples of little-known treasures (listed in no specific order) – and some of the big ones – are an invitation to experience Sac State through the details that, in addition to the work of educating thousands, allow the University to be an important part of the city and region's cultural fabric.
Story continues after interactive map
Map of Hidden Gems
SACRAMENTO MURAL, Shasta Hall
The giant "postcard" was Sacramento's signature mural for the city's 2018 Wide Open Walls festival and quickly became a must-shoot site for photographers and a popular backdrop for selfies.
A dozen California artists with fine art and street art credentials collaborated on the colorful piece, each telling a personal story in one of the 15-foot-tall letters that spell out the city's name.
"Public art is there, stares you in the face," Congresswoman Doris Matsui said at the dedication ceremony. "You have to see it, (and) all of a sudden conversation develops in meaningful ways."
FIVE-MILE STATION, Pony Express historic marker, Guy West Plaza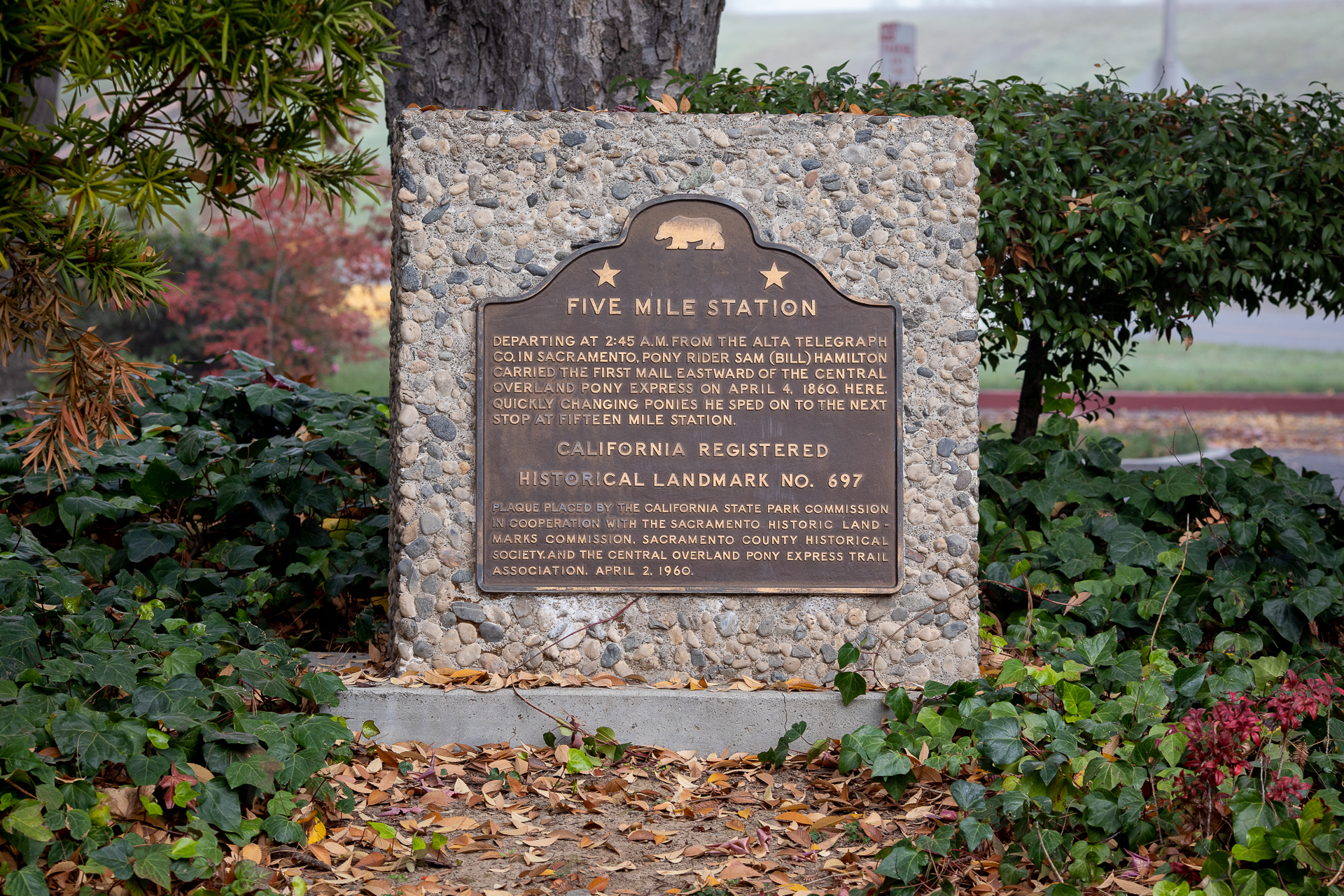 At 2:45 a.m. Wednesday, April 4, 1860, Central Overland Pony Express employee Sam "Bill" Hamilton raced out of what's now Old Sacramento, the first relay rider carrying the nation's first eastbound U.S. mail packet. Five miles later, on this spot near the American River, Hamilton switched to a fresh horse.
Meanwhile, another relay team was carrying mail westward from St. Joseph, Mo., delivering the first letters to Sacramento on April 13.
Pony Express riders covered an incredible 250 miles a day, and it was treacherous work. A newspaper advertisement read, "WANTED: Young, skinny, wiry fellows, not over 18. Must be expert riders, willing to risk death daily. Orphans preferred. Wages $25 a week."
GUY WEST BRIDGE, over the American River
Reminiscent of San Francisco's Golden Gate Bridge, the Guy West Bridge spans the American River east of campus and was named for Sac State's founding president.
The popular bike and pedestrian bridge was built in the mid-1960s by the developers of Campus Commons, who wanted to connect that new neighborhood to then-Sacramento State College. The developers then gifted it to the city of Sacramento.
A $3.2 million restoration project, which the city completed in May 2015, upgraded suspension cables and connections, made other structural repairs and aesthetic improvements, and added new coats of paint – International Orange, to match the Golden Gate Bridge.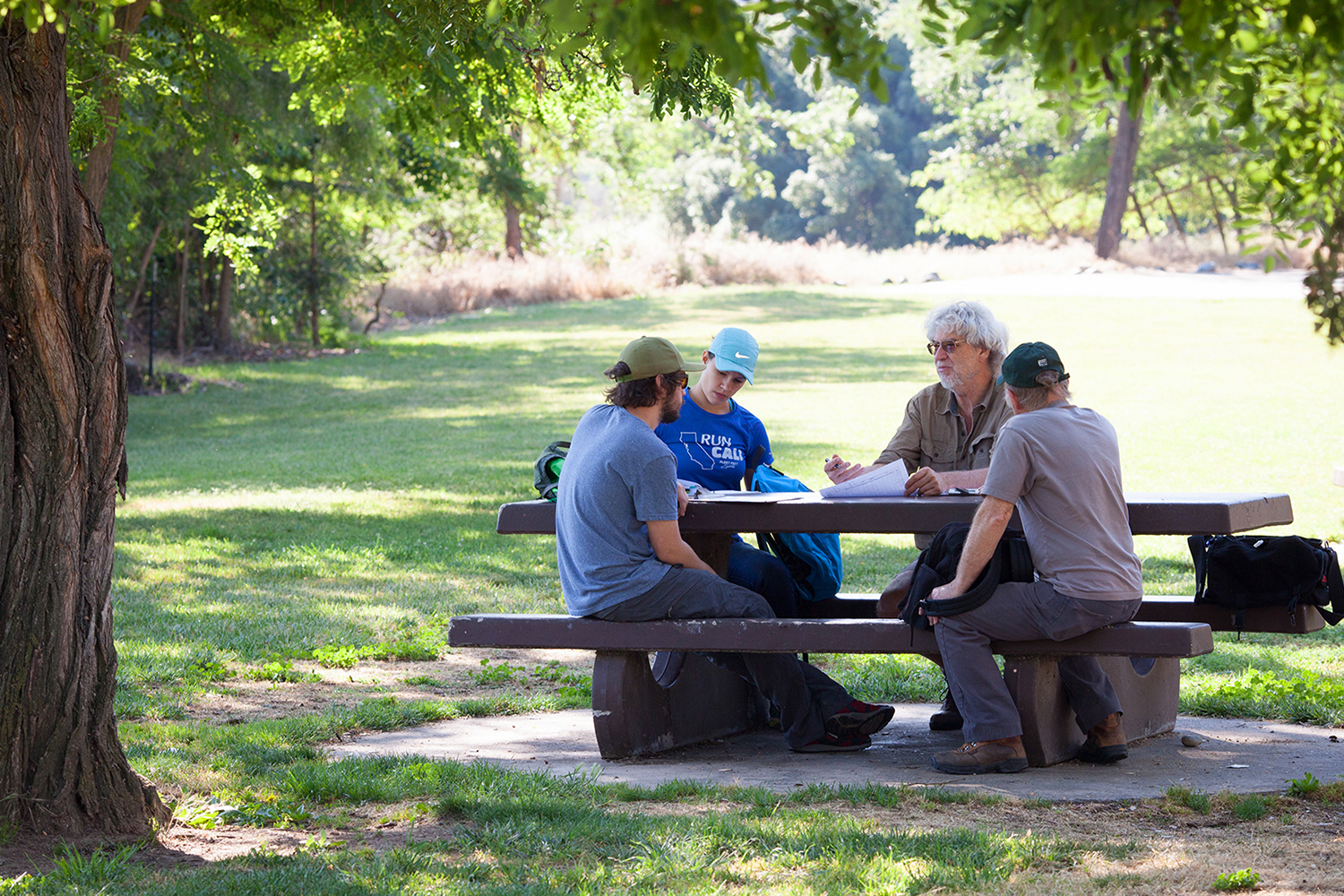 ALUMNI GROVE, south of the Guy West Bridge
In 1953, the Sacramento State College Alumni Association chose a serene place along the American River for the campus community and passers-by to enjoy.
Another volunteer group later planted dozens of Monterey and Japanese black pine trees at the site. They also installed picnic tables, barbecue pits, and drinking fountains. It is easily accessible from the bike trail along the levee on the west side of the river, not far from where the Guy West Bridge.
It is a peaceful place of quiet and riverside beauty.
Sacramento State Alumni Association members can reserve the grove for private events through the Office of Space Management.
JEDEDIAH SMITH HISTORICAL MARKER, south of Del Norte Hall
Jedediah Smith (1799-1831) was the first American explorer to cross the Sierra Nevada into California. Sometime during the winter of 1827-28, he and his fellow trappers forded the American River near the present-day Guy West Bridge.
The Sacramento County Historical Society's 1955 marker sits in a garden bed east of the campus greenhouses and near the 32-mile American River memorial bike trail that bears Smith's name.
Smith's explorations revealed travel routes and other key information that ultimately aided expansion west. His relationship with Native Americans was a mixture of commerce and, sometimes, deadly violence.
LASSEN HALL MURALS
La Cultura (The Culture), 1968/1999. Edward Rivera
Rivera, who attended Sac State in 1973-74, originally painted this large, colorful, 96-by-24-foot mural in 1968 to honor his Mexican heritage. He returned to campus in 1999 to touch up fading acrylic paint and to cover the piece with a protective finish.
Among the mural's notable images are the Aztec ruler Montezuma, an eagle carrying a serpent in its beak, and the Aztec calendar.
Rivera, a former Sacramento Police officer, died in 2011.
Untitled, 2019. Jillian Evelyn
A former footwear designer based in Los Angeles, Jillian Evelyn usually paints women shown naked and in contorted positions. However, the female subject in her mural for Sacramento's 2019 Wide Open Walls festival, though in an angular pose, is fully clothed with oranges dotting a stylish outfit.
"The fluidity of her female character and the way it appears to paradoxically capture movement in stasis provides a fitting entrance to the building that houses Student Affairs," said Sheree Meyer, dean of the College of Arts and Letters.
Story continues after video
RAPHAEL DELGADO PAINTING, University Union
Hornet in Flight, Raphael Delgado's 2019 acrylic-on-canvas painting, depicts a hornet exoskeleton and celebrates both Sac State's beloved mascot and its school colors.
The eye-catching work, 4 feet by 7 feet and prominently located in a heavily trafficked intersection in the University Union, is a part of the building's permanent art collection.
"I really like how the colors seem to glow," said Delgado, who was also the lead artist and project manager for the 2018 SACRAMENTO Mural on the north wall of Shasta Hall.
PHANTOM 'BELL TOWER' 
Perhaps you've heard the lovely bell sounds emanating from the University Union, as they have for decades. But have you ever seen Sac State's bell tower?
No, because there isn't one.
A digital version of the building's original 1975 carillon today broadcasts tintinnabulation every half hour, tolling the time at the top of each hour.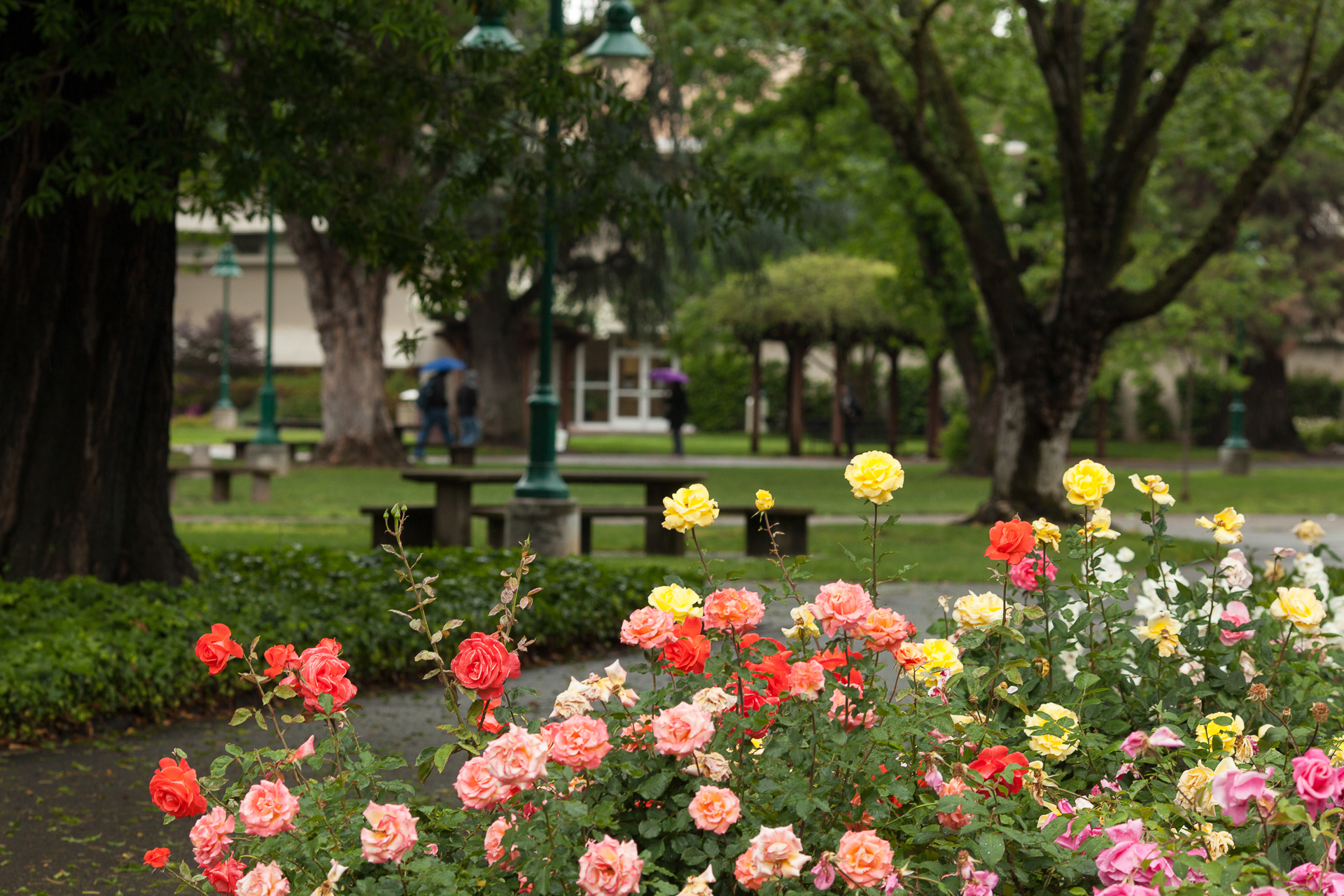 FOUNDERS ROSE GARDEN, North Quad
Stephen Walker was a founding administrator of then-Sacramento State College in 1947, and later served as its third president.
In 2001, Walker's widow, Charlotte, arranged for the University to install a formal rose garden in his memory. Today, more than 60 well-tended bushes produce colorful, fragrant blooms each year. Their variety and colors, bordered by walkways on all sides along with a covered bench on the edge of the main quad, are a striking centerpiece for a heavily traveled section of campus.
Stephen Walker was known for his decorum and "crisp-cut" grooming, and he was particularly beloved by faculty for allowing the men to go without neckties on hot days. Charlotte, an artist, taught ceramics at Sac State for many years.
BEER-BOTTLE FLOORING, The WELL
The state-of-the-art campus fitness and wellness center is certified LEED Gold and a sparkling example of modern sustainability.
It also has made good use of a widely enjoyed beverage, repurposing the shards of broken bottles of Heineken beer and Newcastle Brown Ale to add sparkle to The WELL's lobby floor.
That's probably worth a toast.
GEOLOGY ROCK GARDEN, Placer Hall
Sac State's "school of hard rocks" was planted many years ago by Geology students.
A guide to the 44 numbered rock and mineral samples usually can be found at Placer Hall's front door.
Specimens include serpentine, California's state rock (No. 36); green tuff from a volcanic eruption near Barstow (No. 19); garnet skarn with pyrite, malachite, and epidote, from Nevada's Ludwig copper district (No. 11); and large feldspar crystals in a fine-grand black groundmass, known as Chinese writing rock (No. 35.).
That's some rock magic.
UNIVERSITY ARBORETUM, near campus north entrance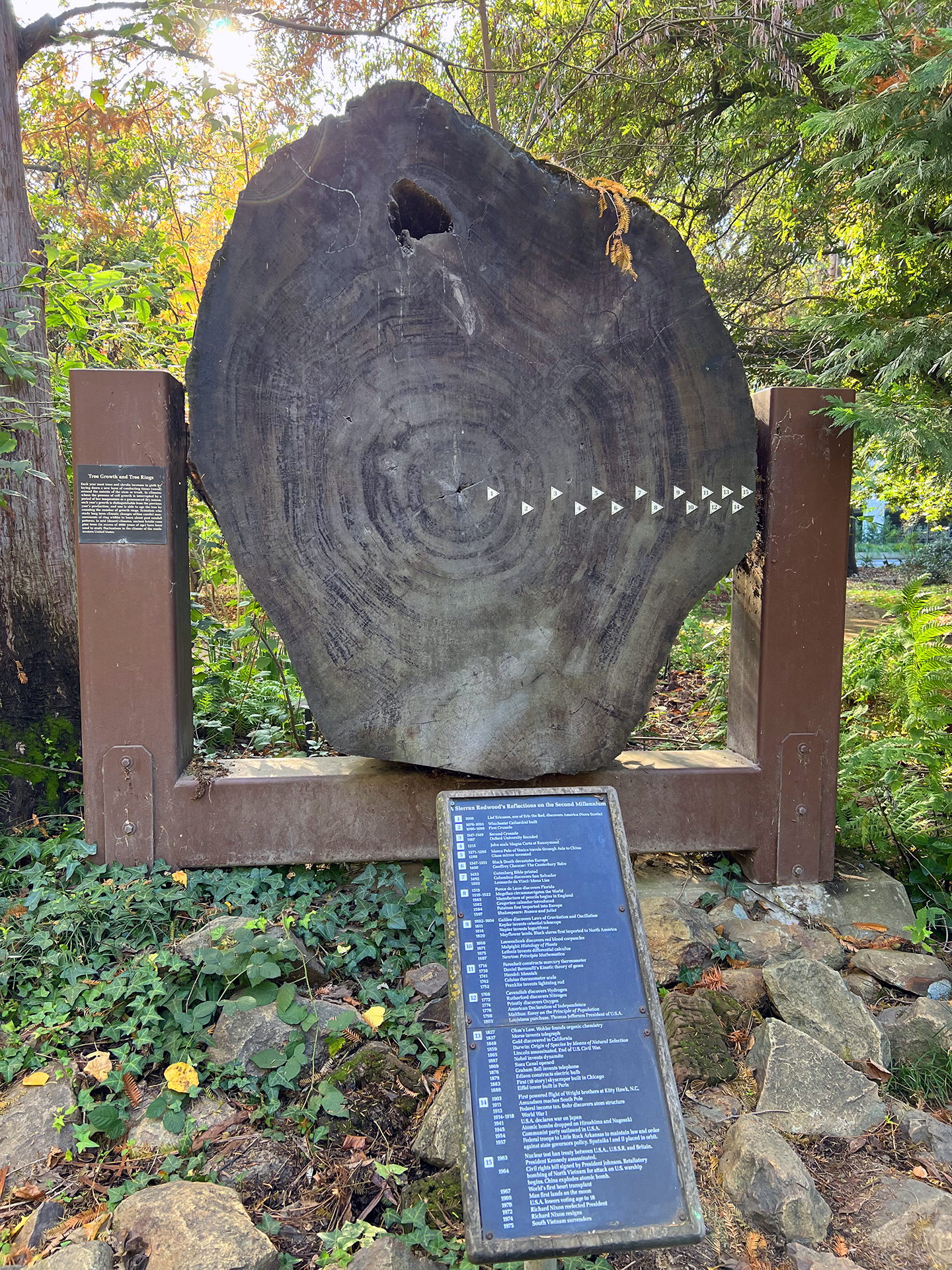 The University Arboretum's roots date to 1959, when the U.S. National Arboretum donated 50 trees to Sac State. Today, the 3.5-acre site on the north edge of campus is a shady botanical garden boasting 1,300 species of trees, shrubs, and herbaceous perennials from around the world.
Walking trails and scattered benches and picnic tables welcome visitors. Among the attractions is a cross section of a 1,000-year-old redwood tree and the Apothecary Garden, created in memory of Marion Gomez-Baxter, a family nurse practitioner in Student Health Services.
The Arboretum also is home to the modular house built by Sac State Engineering students and faculty for the U.S. Department of Energy's 2015 Solar Decathlon. Its transformation into a Living Building – the world's most rigorous standard for green buildings – is expected to be completed by 2023, making it just the second such building in Sacramento.
The University Arboretum is a labor of love for 80-year-old Mike Baad, now a part-time professor of Biological Sciences and its caretaker for 52 years. 
"It's very pleasant to sit here and listen to the birds, and I love to watch the mosaic of light and shade made by the leaves," he said.
His goal is to recruit like-minded volunteers – Friends of the University Arboretum – to help care for this special place.
To arrange an Arboretum walking tour with Baad, email mbaad@csus.edu.
SOKIKU NAKATANI TEA ROOM AND GARDEN, University Library
This charming retreat on the Library's lower level and its outdoor garden were gifts from an anonymous donor. The donor made the gift to honor his late mother, who taught and practiced the ancient art of chado, which means "the way of tea" in Japanese. Sac State is one of only a few universities with such a treasure.
The donor also gave the University his mother's kimono, tea ware and utensils, and ceramics, which are on display in the tea room.
The tea room and garden were built in 2005 and opened in spring 2007. Japanese tea ceremonies and hands-on tea classes, typically available to the campus and greater Sacramento communities, are on hold because of COVID-19 restrictions.
SPECIAL COLLECTIONS AND ARCHIVES, University Library
The Donald and Beverly Gerth Special Collections and University Archives is named for Sac State's 10th president, who served 1984-2003, and his wife. It's the main location for historical research collections, and the public is welcome to explore its fascinating material.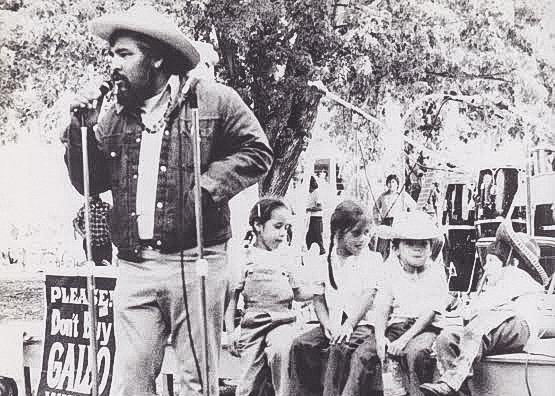 The archive's holdings include printed books, literary and historical manuscripts, photographs, and the University's historical records. Among the most popular research collections:
PLANETARIUM AND PENDULUM, Ernest E. Tschannen Science Complex
The giant pendulum shimmering and swaying inside the lobby of Sac State's state-of-the-art Ernest E. Tschannen Science Complex is more than just a pretty ornament. The Foucault Pendulum, a 235-pound polished-brass "bob," is a piece of old-world technology that tracks the Earth's movements. It hangs over a plate marked with compass points, and revolves 360 degrees.
The pendulum is adjacent to the Sac State Planetarium, which is so popular that its shows exploring the cosmos generally are sold out to patrons from on campus and throughout the community. School children love the place, which is a must-see field trip destination.
TREE OF PEACE, near Shasta Hall
Jake Swamp, chief of the Mohawk Nation, traveled the country and planted Trees of Peace as part of the United Nations' 1985 International Year of Youth. He came to Sac State on April 10, 1986, and during a solemn ceremony planted a California redwood in front of Shasta Hall. Swamp died in 2020.
A fading plaque at the base of Sac State's majestic Tree of Peace reads: "When I look back at this tree, may I be reminded that I laid down my weapons forever." It is a reference to the legendary Tree of Peace, symbol of the of warfare among many tribes who became the Iroquois Confederacy.
Sac State occupies land that was home to the Nisenan, Patwin, Miwok, Wintu, and Maidu tribes of Native Americans. Kadema Hall was named for a Nisenan Maidu village that once stood on the site.
JULIA MORGAN HOUSE, 3731 T St.
Sac State possesses the only home in Sacramento designed by Julia Morgan, California's first licensed female architect, a striking structure at 3731 T St.
Before Morgan began her most famous work, Hearst Castle on the Central California coast, a wealthy woman hired her to design the Mediterranean Revival-style mansion in Sacramento's Elmhurst neighborhood as a wedding gift for the woman's daughter and son-in-law.
Julia Morgan House, completed in 1924, is on the National Register of Historic Places. Bequeathed to Sac State in 1966, today it is owned by the University's authorized commercial-services auxiliary, University Enterprises Inc.
The mansion is not open to the public, but can be viewed by people traveling on T Street between 37th and 39th streets.
SAC STATE AQUATIC CENTER, Lake Natoma
Just 14 miles from the J Street campus, along Highway 50 in Gold River, the University's Aquatic Center at Lake Natoma is a community jewel offering water sports for all ages and abilities.
Visitors can rent personal watercraft, paddleboards, kayaks, and sailboats. The center offers classes, camps, and team-building sessions. Everyone is welcome, including children, students, and members of the public.
The center, a program of Sac State's Associated Students Inc., limits its hours during the winter months. For more information, visit sacstateaquaticcenter.com.
Senior writer Cynthia Hubert contributed to this story. Interactive map by Aaron Winters, Information Resources and Technology, and University Commications designer Sam Macapagal. Video by University Communications media production specialist Hrach Avetisyan.
Are you interested in supporting Sac State programs? See your giving options here.