STEM lecturer turns 'event where I died' into help for pandemic-era trauma
March 03, 2021
Joyce Mikal-Flynn, professor of Nursing and an expert in resilience and trauma recovery, may never know why she died July 22, 1990.
It happened at Jesuit High School in Carmichael, where two of her three children were competing in a championship swim meet. When it came time for a parents' fun relay race, Mikal-Flynn, a seasoned triathlete and marathoner, volunteered to swim the anchor leg for her team.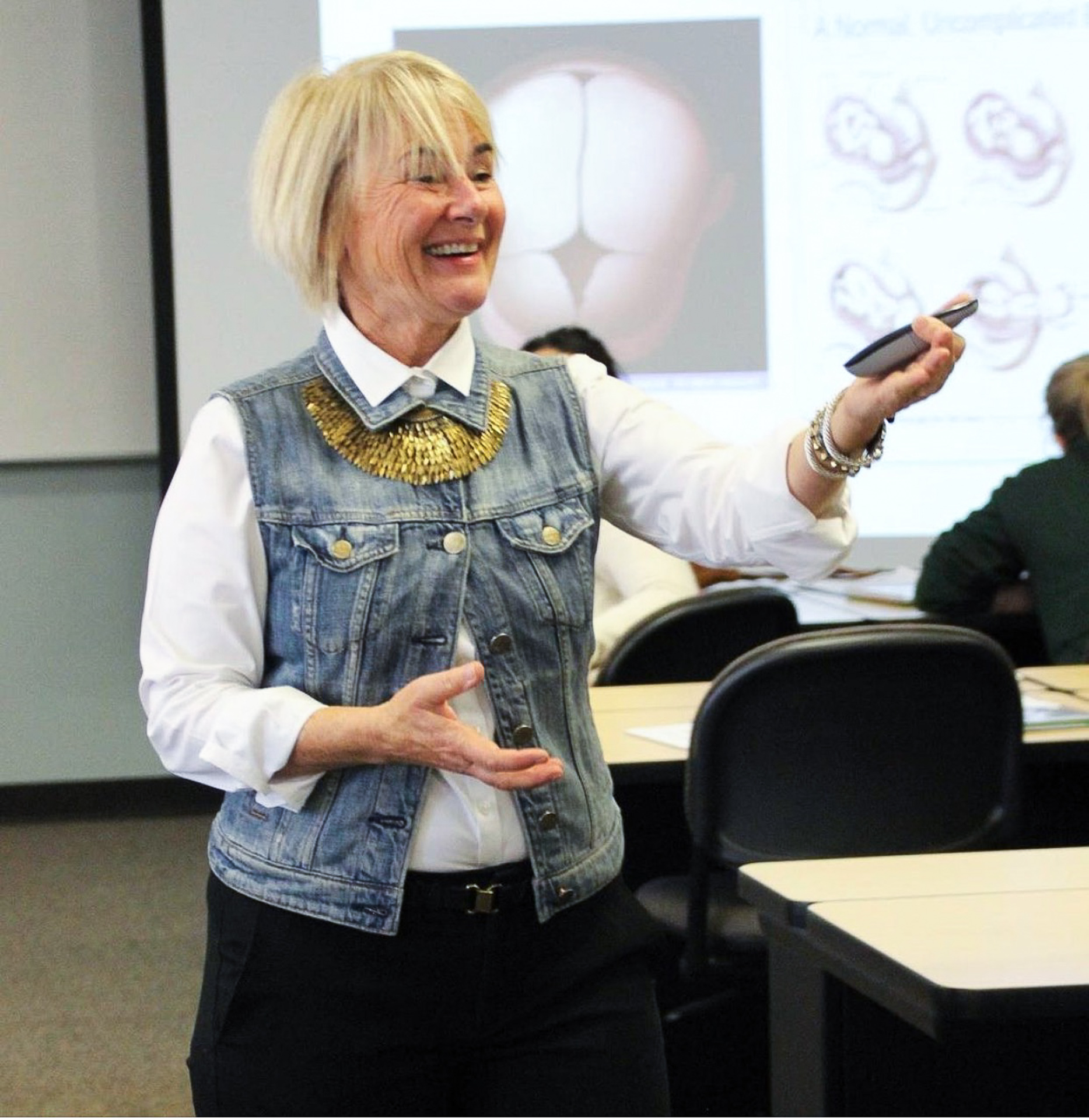 Seconds after finishing, she sank 13 feet into the water. She has no memory of her husband, Terry Flynn, pulling her lifeless body onto the pool deck or of other parents performing CPR on her for 22 minutes. She was life-flighted to a local hospital and kept on a respirator in ICU for a week.
"I had tremendous brain damage from the extended CPR," said Mikal-Flynn, who delivers the virtual Spring 2021 STEM Scholars Lecture, "Building Resilience and Grit in the COVID-19 Era," at 6 p.m. Thursday, March 4.
A nurse practitioner at the time, she could walk and talk but "couldn't remember anything. I had trouble capturing words. It was a dark time, and I had to struggle out of that dark pit to get back to a life."
Most frustrating, she said, was doctors saying she'd never run or swim again.
"I told one cardiologist, 'I am living what I can't do. You need to tell me what I can do. You need to ask me what I want to do, and your job is to get me there,' " she said. "I decided not to accept that negative mindset and moved my recovery in a more positive way – working diligently to recover my cognitive and physical acuities."
After years of research, Mikal-Flynn, a Sac State professor since 2005, devised a unique recovery system called metahabilitation, or metahab. She defines it as "going above and beyond simple restoration to guide survivors toward post-traumatic growth."
She helps people rally from all kinds of personal trauma, and now she's taking on the global pandemic.
"COVID has involved itself in all areas of humanness: physical, psychological, social, and emotional," she said. "This pandemic is unique in that it is relatable worldwide, throughout all cultures, genders, and ages."
Mikal-Flynn's lecture will address trauma as it relates to the pandemic and offer tips on how to successfully navigate through and eventually grow from the shared experience.
"I will include basic science concepts involving neuroscience and genetics to show how effectively engaging with this traumatic event can bring forth positive, productive responses that help us become stronger in the aftermath," she said.
Mikal-Flynn's lecture is the culmination of research and concepts from her second book, Anatomy of a Survivor: Building Resilience, Grit, and Growth After Trauma, to be released Tuesday, April 27, by Post Hill Press, an imprint of Simon & Schuster.
Mikal-Flynn said she advises people she works with about what they can expect as they navigate metahab's six stages, from the acute phase to the eventual mastering of one's fate.
"We acknowledge and honor that life has changed, and then we focus on: 'What do you want to do? Where do you want to go? How will you make that happen?' It's a better way to go about it than focusing on, 'This is terrible.' "
Two years after what she calls "the event where I died," Mikal-Flynn had recovered enough to return to work. But she knew if she really wanted to "get her brain back" that she should return to school to get her master's degree in Nursing.
She chose Sac State.
Coincidentally, Robyn Nelson, chair of the then-Division (now School) of Nursing, was among the parents at the Jesuit High swim meet when Mikal-Flynn collapsed. Nelson became the new student's mentor and thesis advisor.
"My master's thesis was about people who survived a death event and what they had endured," Mikal-Flynn said. "I was so intrigued by hearing these stories. I was curious if I was the only one who went through depression, had obstacles and told more of the negative aspects of the recovery process. To my dismay, I was not."
She earned an MS in Nursing from Sacramento State in 1993, returned to practice, and then joined the Sac State faculty in 2005. She received a doctorate in Educational Leadership from St. Mary's College in 2007.
Her 2012 book, Turning Tragedy into Triumph: Metahabilitation, A Contemporary Model of Rehabilitation, is based on her dissertation and profiles the six stages of trauma recovery. The upcoming Anatomy of a Survivor details the formation of a positive, productive survival experience.
"People have, over time, mastered their fate, and that capacity and possibility needs to be acknowledged from the moment a person starts their recovery journey," Mikal-Flynn said. "When I work with people, I always say, 'This is not an end point. This is the beginning to your new way of being.' "
Media Resources
Faculty/Staff Resources