Participate in Give Sac State Day and help us rise even higher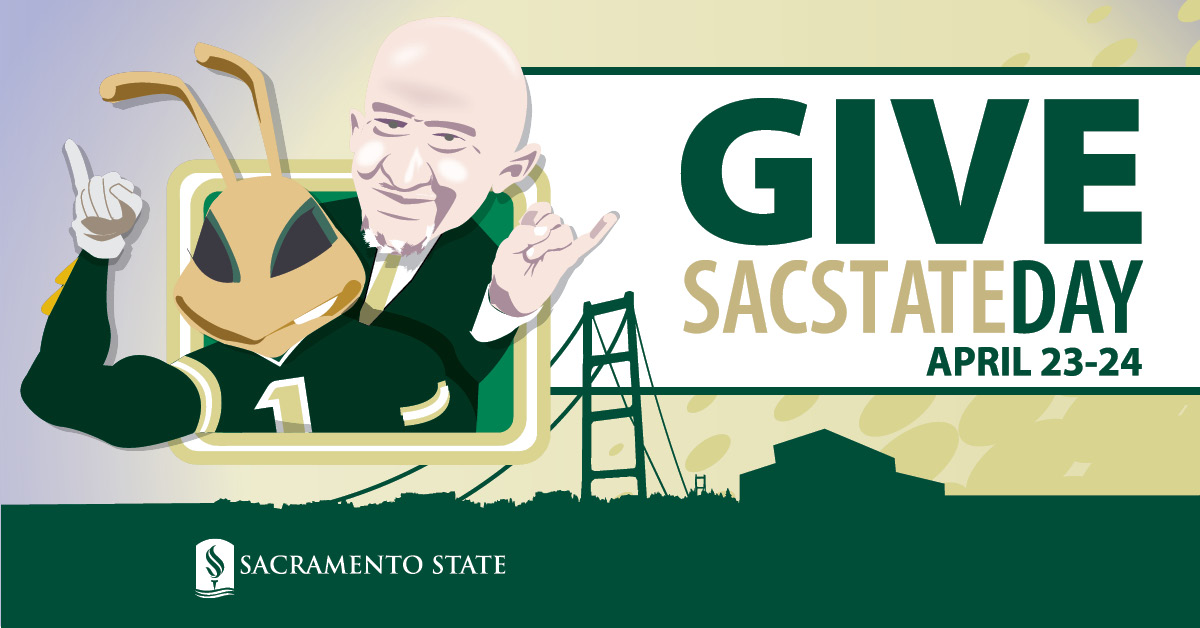 April 22, 2021
Give Sac State Day is the University's annual time of giving that allows so many people the opportunity to show their support for students. The money raised helps keep higher education accessible, relevant, inclusive, and student-centered.
It begins early the morning of Friday, April 23.
Go to the Give Sac State Day website and learn more about the programs that deserve your support.
Support what you love and transform lives.
Media Resources
Faculty/Staff Resources