Professional Activities, July-September 2021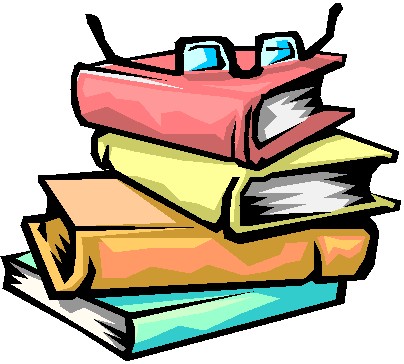 July 01, 2021
Dr. Tyler M. Argüello, Social Work, has a new publication, "Heteronormativity and Social Work: The What That Dare Not Speak its Name," in a forthcoming international handbook, The Routledge International Handbook of Social Work and Sexualities. This Handbook is the first volume to address the dynamic issues related to sexuality from a social work perspective by providing a comprehensive, current and international overview of issues related to sexuality. It explains how each issue is important and critically discusses the leading views in the area, providing diverse and inclusive perspectives from leading scholars in the field. It will be of interest to students, academics, researchers,and practitioners of social work and related health and social care subjects, and is particularly relevant for practice courses as well as courses on Human Growth and Development and Human Behavior in the Social Environment.
Barbara Carle, World Languages and Literatures, has published two books of translation with critical prefaces, and one book of creative writing. All three volumes are bilingual, Italian and English.
Translation: Poesie vegetali / Green poems by Lino Angiuli, Preface and English versions by Barbara Carle, Edited by Barbara Carle and Maria Rosaria Cesareo, Edizioni di pagina, Bari, Italy, June, 2021; Emblems of Sleep and Other Poems by Marco Vitale, Preface and English versions by Barbara Carle, Gradiva Publications Stony Brook, New York, March, 2020.
Creative writing: Touching What Remains/Toccare quello che resta, new revised and augmented edition, Bilingual text, Ghenomena, Formia, Italy, April, 2021, pp.150.
Dr. Aaron J. Cohen, History, has published four referred articles over the past year. "Why So Serious? Tragedy and Whimsy in Late Soviet and Post-Soviet Russian Monuments" can be found in Canadian Slavonic Papers 63, nos. 1-2 (2021): 6-32. "Museums," co-authored with Jennifer Wellington, Anne Hertzog, and Susanne Brandt, is on 1914-1918-online, the International Encyclopedia of the First World War, at https://encyclopedia.1914-1918-online.net/article/museums. An additional article "The Civil War after the Civil War: Conflict, Reconciliation and Locality in Russian Civil War Monuments, 1922-1941" appeared last year in Revolutionary Russia 33, no. 2 (2020): 246-270, as did "The Limits of Iconoclasm: The Fate of Tsarist Monuments in Revolutionary Moscow and Petrograd, 1917-1918," CITY: Analysis of Urban Change, Theory and Action 24, no. 3-4 (2020): 1-11.
Francie Dillon, College of Education, will present a workshop, From Cover to Cover: Engaging read aloud techniques to support critical thinking skills, at the 9th annual Sacramento Play Summit presented by Fairtale Town and the Sacramento Public Library. This conference is open to the public and aims to highlight the importance of play, the many types of play, ways to incorporate play into daily life and more. Registration closes September 9. https://www.fairytaletown.org/calendar/sacramento-play-summit/
Mya Dosch, Art, has published a chapter, "Estética de la burocracia y protesta callejera," in the 2021 catalog Imágenes en colectivo: Grupo Suma 1976-1982. The book is the first major survey of the Mexican artist collective Grupo Suma's work. https://enlinea.uia.mx/libreriaVirtual/detalle.cfm?clave=ART0068&tipoPublicacion=LIBRO
Dr. David Giguere, Psychology, and collaborators published the research article "Majority language skill, not measures of bilingualism, predicts executive attention in bilingual children" in the Journal of Experimental Child Psychology. The study examined whether and why bilingualism leads to enhanced cognitive functioning. These research questions were analyzed with longitudinal data from a group of Spanish-English bilingual children from 7 to 9 years. You can read the full article and preregistered hypotheses here: https://doi.org/10.1016/j.jecp.2021.105256
Veronica Hicks, Art, is the recipient of the 2021 National Art Education Association's, Council for Exceptional Children, and Very Special Arts Peter J. Geisser Special Needs Art Educator of the Year Award. Learn more.
Dr. Darcy Fudge Kamal, Strategic Management and Entrepreneurship, and her co-authors Steven Hyde, Eric Bachura, and Meghan Thornton-Lugo' s paper "Seeking a Friend and an Ally" was published in the Best Paper Proceedings for the 2021 Academy of Management Annual Meeting. Best papers represent the top 10% of papers designated by the program division chairs.
Dr. Jamie Kneitel, Biological Sciences, and collaborators published the research article "Effects of a fire retardant on the Near Eastern Fire Salamander (Salamandra infraimmaculata) and aquatic community structure: an experimental approach" in Hydrobiologia. Fire retardants are commonly used in fire fighting, but the chemicals can also find their way into freshwater ecosystems. The study examined its effects on the complete aquatic food web, including an endangered salamander. Read the article.
Dr. Jamie Kneitel, Biological Sciences, with co-authors Vincent Chen (undergraduate student), Nina Tortosa (graduate student), and Jennifer Buck-Diaz (California Native Plant Society) presented the talk, Latitudinal diversity gradient of plant functional groups in California vernal pools, at the Annual Ecological Society of America's 2021 Conference. This ongoing study examines how biodiversity of different plant groups in vernal pools respond to environmental change across all of California.
Nicole C. Limón, Theatre and Dance, directs Fade by Tanya Saracho for Teatro Espejo, Sacramento's Latinx Theatre Company. Fade is a biting, funny new play about class and race within the Latinx community and how status does not change who you are at your core. The virtual production runs September 24-26, 2021. More information can be found at www.teatroespejo.com/tickets.
Dr. Marie Lorraine Mallare, Ethnic Studies, presented to the University of the Philippines Alumni Association's 2021 Summer Cultural Immersion Camp. The program is a 6-week intensive learning camp for middle-school and high school FilAm students, where they study Philippine and Filipino-American language, history and culture; the hope is that this would lead to the establishment of a Philippine Heritage and Leadership Learning Institute. Prof. Mallare lectured about the humble beginnings of Filipinos in Stockton, California. Inspired by the late Dr. Dawn Boholano Mabalon, Ph.D., Professor of History at San Francisco State University, and co-founder of Little Manila Rising, a nonprofit based in Stockton that continues to train the youth about our ancestral roots and the importance of pursuing college. While in Stockton, the group visited the demolished neighborhood of Little Manila, and the Filipino American National Historical Society (FANHS).
Marie Lorraine Mallare, S.J.D., Ethnic Studies, was Master of Ceremonies at the Nihonmachi Street Fair Pop-Up "Our Community, Our Pride" July 17 at San Francisco Japan Town's Peace Plaza. There was a great representation of some of S.F.'s Bay Area AAPI community in showcasing of the diverse cultures that came together to celebrate unity. Mallare is a former news anchor with Filipino-American Report, Channel 32 in Hawaii, Guam, and San Francisco.
Drs. Eliza Morris and Mikkel Herholdt Jensen, Physics and Astronomy, and Sayonita Ghosh Hajra, Mathematics and Statistics, published an article, "In-class hierarchical team model as a no-cost strategy to improve student success: Integrated peer leadership program." The article describes a new classroom model which combines elements of student leadership, teamwork, and active learning.  Using this model for four semesters in lower-division physics classes at Sac State significantly increased the fraction of students successfully completing the course, especially among students from traditionally underserved groups in science, and also led to higher student learning gains as measured by formative assessments.  The model infers no additional cost or time requirement during the semester, and it is anticipated that the model may be portable to other courses.  The article was recently accepted for publication in Physical Review Physics Education Research, and will be available to view in full at https://journals.aps.org/prper/ shortly.
Dr. Eliza Morris, Physics and Astronomy, and collaborators published a research article, "Unexpected scaling of interstitial velocities with permeability due to polymer retention in porous media," in Physical Review Fluids. Flow in porous media occurs in many contexts, for example as groundwater filters through porous rock. This research applies both experiments and simulation to demonstrate how polymer retention in porous media changes the permeability by diverting the fluid flow inside the medium. The accepted article (https://journals.aps.org/prfluids/accepted/7107dYbbO8d14f77307d690945e252e97835a870e) will be available to view in full online shortly.
Dr. Kikuko Omori, Communication Studies, and Allen, M. R. (2021), published an article, "Narcissism as a predictor of number of selfies: a cross-cultural examination of Japanese and American postings," in Communication Research Reports, 38(3), 186-194. This study investigates the relationship between narcissism and selfie posting using 232 Japanese and 481 American college students. The previous version was presented at the National Communication Association conference.
Dr. Vassili Sergan, Physics and Astronomy, published an article, "Fréedericksz-Like Transition in a Biaxial Smectic-A Phase," in Physical Review X with co-authors from Université de Picardie Jules Verne, CRNS, and IMT Atlantique in France, and the Ruđer Bošković Institute in Croatia.  The researchers investigate a new type of electric field induced transition in liquid crystals in which the secondary director is reoriented.  Such types of electrically induced transitions are at the heart of much of today's liquid crystal display technology.  Using a liquid crystal phase formed by a bent-shaped dimer, the authors show that an optic transition can be induced with a low voltage and a very quick relaxation time.  Thanks to this quick relaxation time, this new transition could be especially appealing for applications in electro-optic devices requiring fast switching.  The paper is published and can be viewed at https://journals.aps.org/prx/abstract/10.1103/PhysRevX.11.031012.