Study Abroad back on track after long pandemic interruption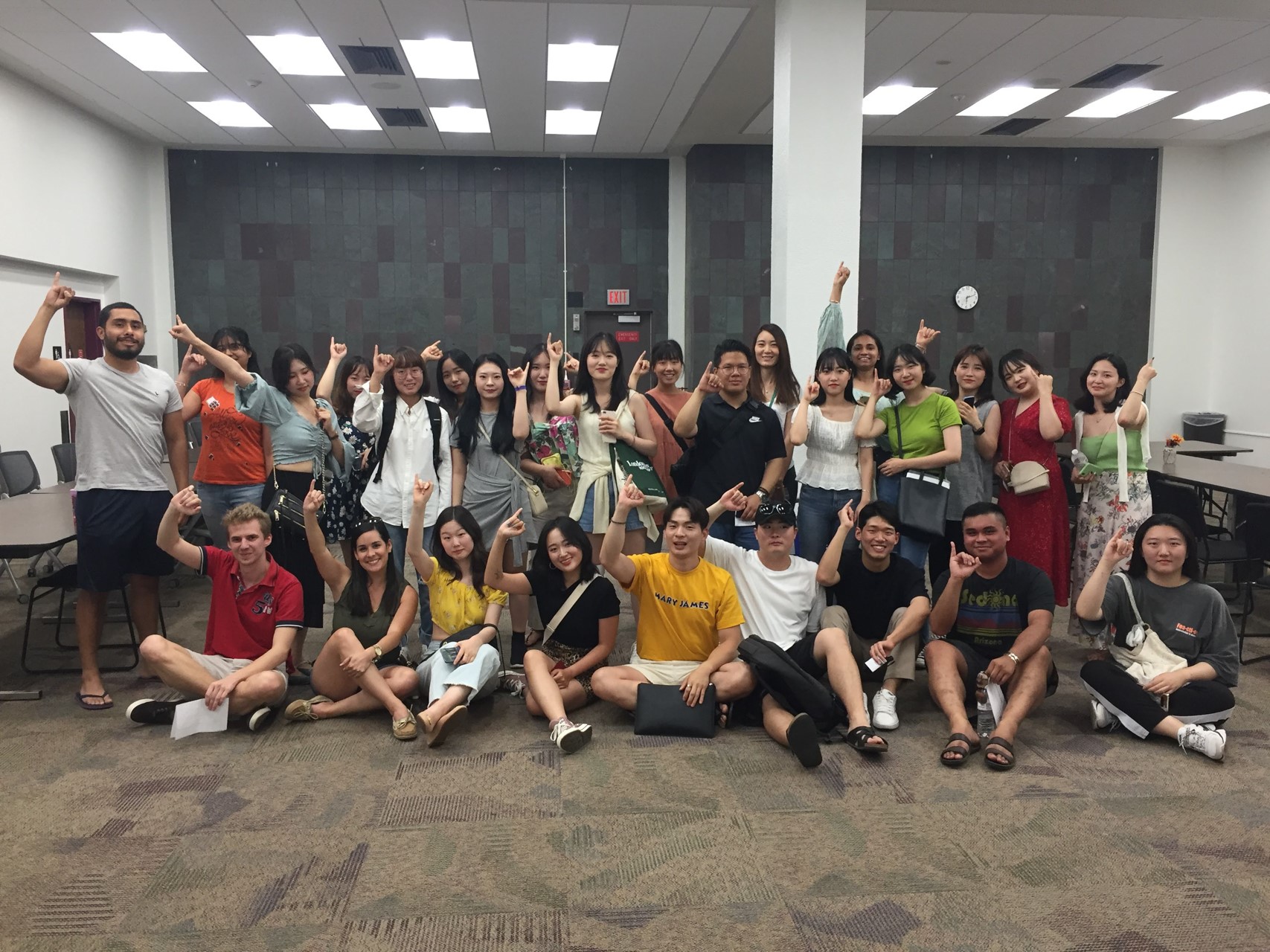 September 07, 2021
Victoria Heyn, a third-year Cultural Anthropology major, chose Florence, Italy, for her semester abroad. She loves ancient art and mythology and hopes to work in a museum. She is excited about an upcoming immersive art class at the city's famed Uffizi Gallery.
Another Sacramento State student, Agueda Ulloa, will spend her entire senior year at Spain's La Universidad de Granada. 
"I want to study in another country for the experience and the independence," she said. 
"I want to live without regrets, and I think the best time to pack up your bags and leave for a year is as a Study Abroad student, because we don't yet have so many commitments and responsibilities." - Agueda Ulloa
This semester, the University's office of International Programs and Global Engagement (IPGE) sent 20 students to study in foreign countries and brought 100 international students to Sac State.
The departures and arrivals mark the first such activity since March 2020, when the worldwide COVID-19 pandemic caused the University to recall 40 Study Abroad students.
The ongoing pandemic and worldwide rise of the highly infectious Delta variant repeatedly tested IPGE staff as they worked to relaunch the program this fall.
"The challenges have centered around the uncertainty of the virus and its impact on international student mobility," said Paul Hofmann, associate vice president for International Programs and Global Engagement.
"The frustrating part is to watch students continue to put their dreams of studying abroad on hold. Some had waited to go abroad for three semesters."
In addition to Italy and Spain, Sac State students are studying in South Korea, Ghana, the United Kingdom, Germany, France, and Hungary.
Because of COVID restrictions, students could not travel to countries such as Australia, Japan, China, Taiwan, Israel, and Sweden.
"For the better part of 18 months, I've been looking at statistics on a daily basis, trying to determine the trends in different countries," Hofmann said. "Every aspect of society was starting and stopping, on again and off again. But these 20 students now have the opportunity to study abroad, which is most important."
Some students chose their host country based on their major, determining where they could complete studies begun at Sac State. Some want to live internationally to learn and master another language.
"I'm hoping the experience will help me develop more, not only as a student but as a person," said Heyn, who attends the California State University Florence Center, where 100 students from throughout the CSU learn from English-speaking Italian faculty.
"When I come back home, I'll have learned Italian, tried so many different types of food, traveled around, and been given so much more independence than I would have had in Sacramento, just based on where I was in life," she said.
The CSU Florence Center is exclusively for CSU students and dates to 1966. La Universidad de Granada, founded in 1531, each academic year welcomes 2,600 undergraduates from 70 countries.
Ulloa, whose first language is Spanish, considers it an ideal destination.
"I'm most excited to immerse myself into the Spanish lifestyle and culture," she said. "Being there for a year will allow me to feel less like a tourist and more at home in a different culture.
"I also am looking forward to the Political Science courses abroad and to learn through the way they teach history and politics."
Hofmann said students who participate in Study Abroad gain better self-understanding and greater appreciation of other cultures.
"It feeds into their development. How they view the world is fundamentally changed, and they bring that to their workplace after they graduate," he said. "In that respect, it's transformational.
"It's one of the highest-impact practices we have at Sac State."
 ***
Interested in supporting this or other Sacramento State programs? See your giving options here.