Sac State to host conference addressing political, social, and educational issues facing Black students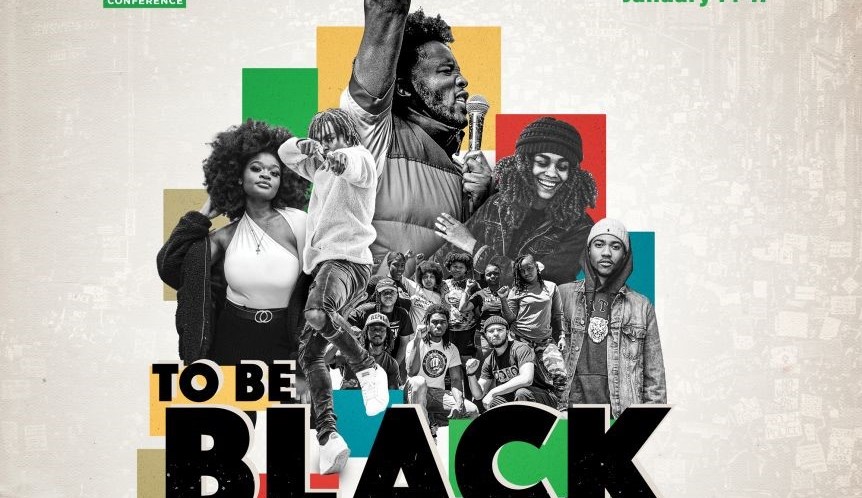 January 13, 2022
Sacramento State will host hundreds of scholars from across California at the annual Afrikan Black Coalition conference during the Martin Luther King Jr. holiday weekend.
The conference, organized by the University's Black Student Union and originally scheduled to take place on campus, will be held virtually Jan. 15-17 and address social and political issues facing the Black community.
As many as 1,000 students and others of African descent from the UC and CSU systems are expected to hear speakers, and participate in peer and professional workshops, and social activities, said Hakeem Croom, coordinator of Sac State's MLK Center.
The Afrikan Black Coalition is a statewide collective of college students that seeks to "cultivate Black consciousness, build community leadership, and work to transform the quality of Black lives, on and off campus," according to the group's website. Among the issues of chief concern are academic policies, campus climate, and curricula.
This year's conference theme is "To Be Black and Free."
Keynote speakers will include author, activist, and motivational speaker Nuri Muhammad; and Charisse Burden-Stelly, an assistant professor of Africana Studies and Political Science at Carleton College in Minnesota.
Workshop topics include "Freedom Beyond Colonial Borders," "The Hyphy Culture Experience," and "I Am Because We Are."
Samantha Smith, chair of the event's student planning committee hopes attendees "will take away a sense of pride in being Black and free, and a wealth of new knowledge."
"We hope they will leave more educated, empowered, and determined than they were before they attended," said Smith, a Communications major in her fourth year at Sac State.
About 6% of Sac State students are Black, compared to 13% in the city overall. The conference is one way the University can help Black students feel seen and heard, Smith said.
Kameya Turner, president of Sac State's Black Student Union, said the conference presents an opportunity for participants to "bask in our culture, and be around those who look like us and may share similar experiences."
"This is a time when we can gather and see what our community may need, which is important," said Turner, a third-year Family Studies and Human Development major.
The conference offers a chance for members of the Black Student Union to interact with groups from other colleges, and "for Black people in the greater Sacramento area to be part of the experience, whether they attended college or not," she said.
Organizers had hoped to show off the Sac State campus in person, but the surge in COVID-19 cases forced them to pivot to a virtual format.
"Switching to an online platform on such short notice has been a little stressful, but we are making it work to our advantage," Smith said. "We are able to reach even more students and community members on the virtual platform, which ultimately benefits us as an organization."