Worldwide spotlight to fall on Sacramento State during 2023 Homeless World Cup street soccer tournament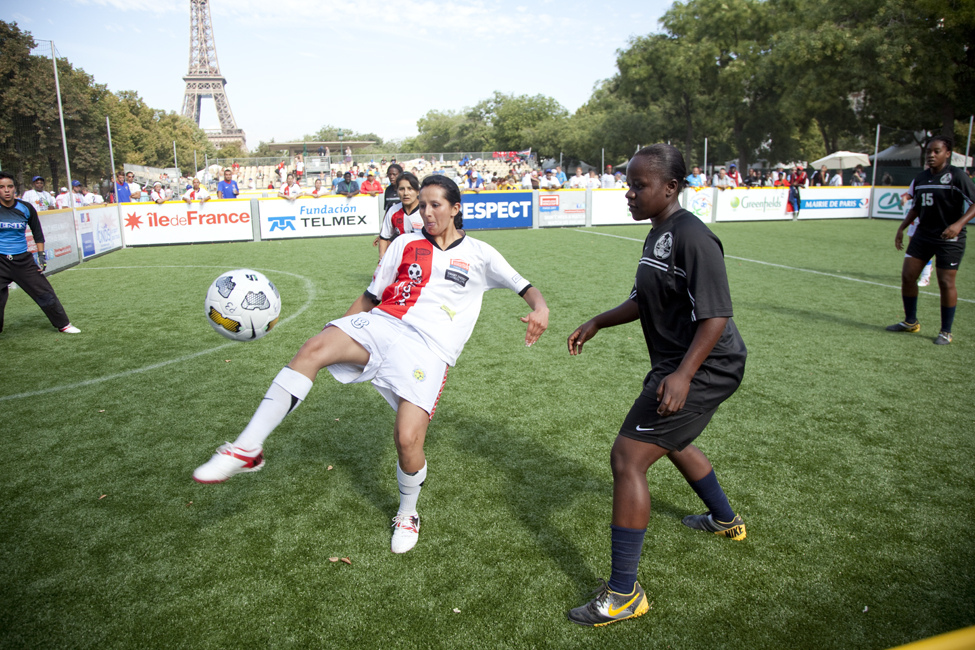 December 19, 2022
For more than a decade, Lisa Wrightsman has traveled the globe to attend the annual Homeless World Cup soccer tournament, which features players and coaches who have taken up the game in an effort to help lift themselves from homelessness and despair.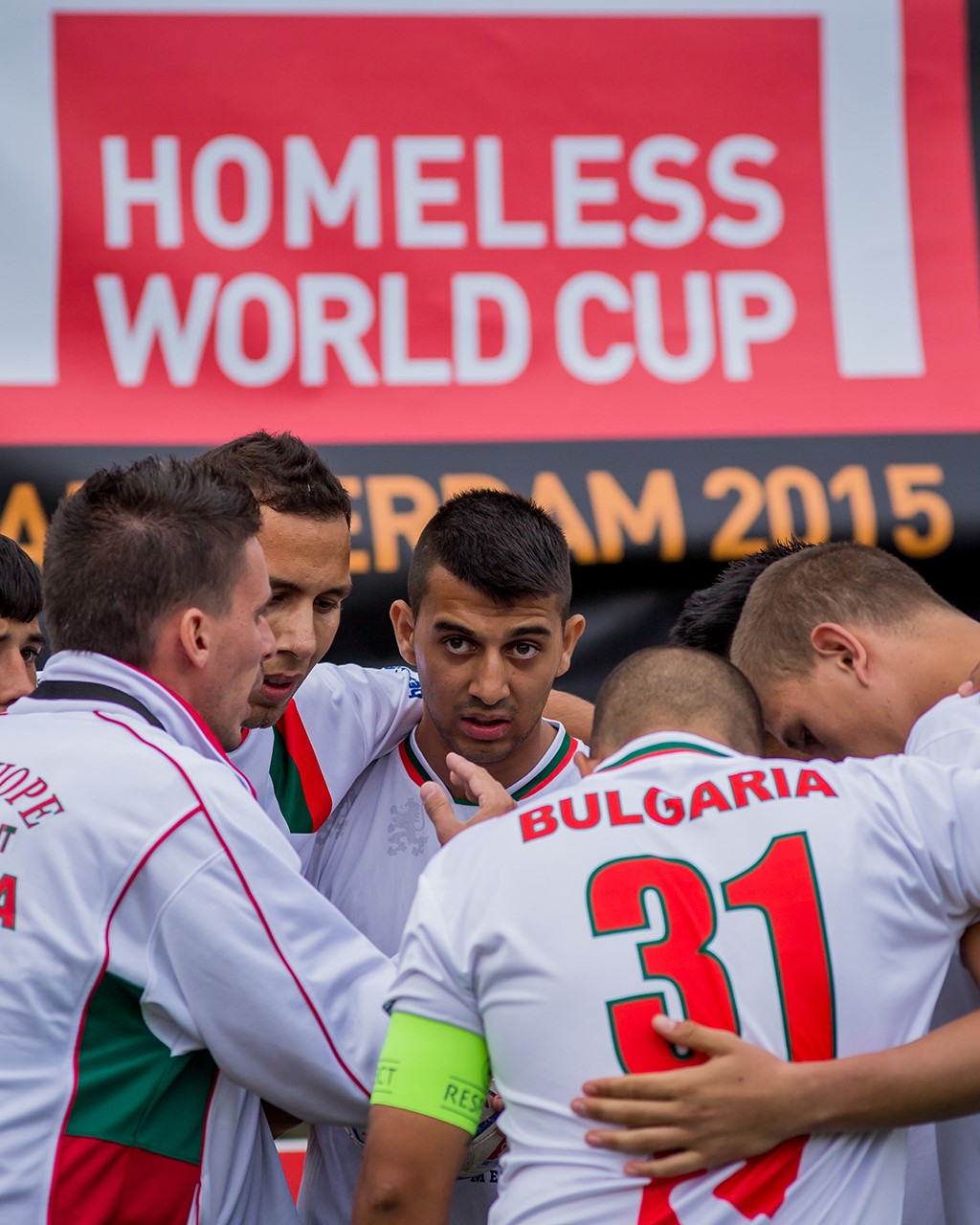 Wrightsman and her wife, Tiffany Fraser, both of whom graduated from and played soccer for Sacramento State, have attended tournaments in Amsterdam, Paris, Oslo, and Mexico City, among other locations. They have seen firsthand the power of the event, which Wrightsman credits with helping her overcome addiction and homelessness.
They won't, however, have to travel far for the next tournament. The 2023 Homeless World Cup will take place at Sac State from July 8-15, 2023, the first to be held in the United States and the first on a university campus.
Wrightsman and Fraser, founders of the nonprofit Sacramento chapter of Street Soccer USA, are playing a significant role in presenting the event, which will feature scores of teams and hundreds of athletes from around the world.
The tournament, first played in 2003 in Graz, Austria, is the landmark street soccer event presented by the Homeless World Cup Foundation, an umbrella organization for a network of charities that conduct year-round street soccer programs for men, women, and children experiencing homelessness. The event was canceled in 2020, 2021 and 2022 because of the COVID-19 pandemic.
Supporters describe it as a sports tournament "with a purpose," bringing together grassroots organizations that help homeless people become part of a community and improve their lives through soccer.
Up to 64 teams will participate, and all of the players have experienced homelessness. They will live in campus residence halls during the competition.
Matches will be played on three street soccer fields set up in Hornet Stadium. The playing areas are smaller than traditional soccer fields and enclosed, leading to fast-paced, continuous action.
Players receive the satisfaction of representing their nations while building friendships and camaraderie with teammates and opposing players, organizers say. Many of the teams also help their players, who have made significant progress toward rebuilding their lives, obtain housing and other support.
Sacramento State President Robert S. Nelsen said having the tournament at Sac State reflects the University's commitment to making everyone feel welcomed and comfortable.
"This event will reimagine the conversations surrounding the global issue of homelessness while transforming the lives of the athletes," Nelsen said.
Wrightsman, who played in the Homeless World Cup for the first time in 2010, said the tournament changed her life.
She first learned about street soccer and the Homeless World Cup in 2009, while she was a resident of a sober-living program run by Volunteers of America. Wrightsman's drug addiction had led to a life of "couch surfing," arrests, broken relationships, and jail. She was ready for a turnaround.
Wrightsman joined a coed Sacramento street soccer team that competed in a national tournament, and said "it reminded me that it had been a long time since I felt happiness or joy without drugs." She found a new, supportive community, and began enjoying soccer again. In 2010, she traveled to Rio de Janeiro to play in the Homeless World Cup.
"The experience was so profound that I knew I wanted to share it and be a bigger part of it," she said.
Wrightsman and Fraser founded Sacramento's first women's street soccer team, the Lady Salamanders, the following year. They also coached a team that participated in the 2011 Homeless World Cup in Paris and have attended every tournament since.
"At the end of the day, these players are people deserving of respect. Not because they have been homeless, but because of what they have overcome to be where they are today." -- Lisa Wrightsman, Sac State alumna and co-founder of the nonprofit Sacramento chapter of Street Soccer USA
Tournament administrators reached out to the Sacramento couple about Sacramento possibly hosting the event, and the women jumped at the opportunity. They started planning for the event after receiving enthusiastic responses from local political leaders, business people, Sac State administrators, and others.
Tournament spectators will see action that is different from traditional soccer, and the teams feature players with wide ranges of soccer experience.
"Some are really good athletes," said Wrightsman. More importantly, they demonstrate "resilience and fight," both on and off the soccer field, she said. To qualify for participation, players must have experienced homelessness within the previous year.
Street soccer is played on fields about the size of basketball courts. A maximum of four players per team are on the field at any given time. Games are played in two halves of seven minutes each.
"Games are shorter and faster, with lots of scoring," said Wrightsman.
Wrightsman and Fraser said they hope the Sacramento tournament will influence the conversation about homelessness, an issue that continues to challenge local communities and their leaders.
"We don't expect this to change everything," Wrightsman said, though they hope it will spur discussion and change negative perceptions of homeless individuals.
"At the end of the day, these players are people deserving of respect," said Wrightsman. "Not because they have been homeless, but because of what they have overcome to be where they are today. We want everyone to see the possibilities of the human spirit."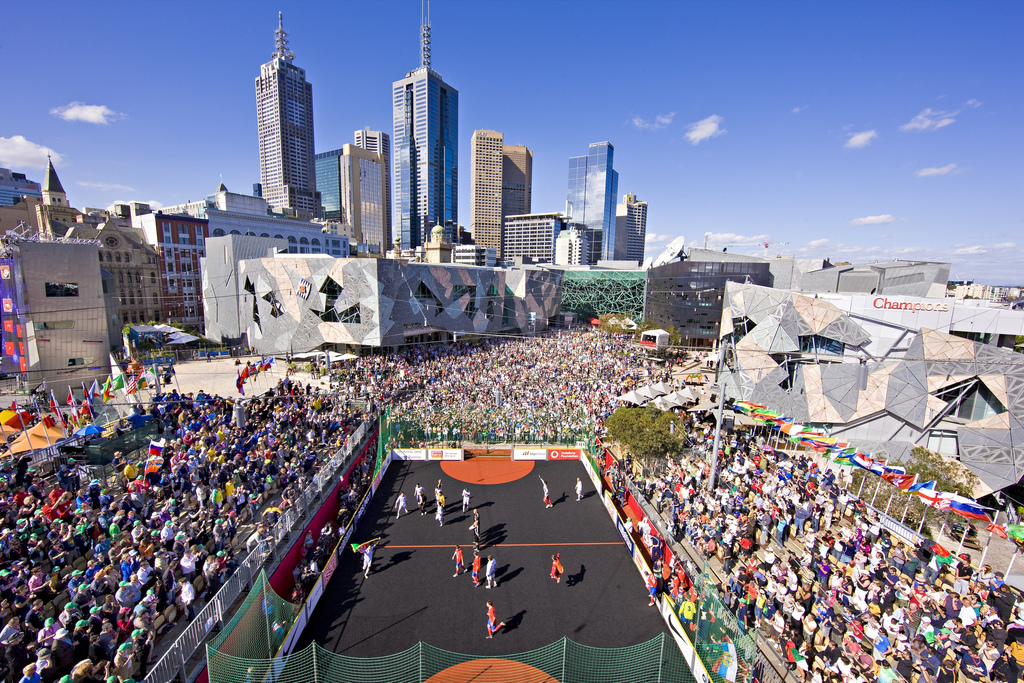 Media Resources
Faculty/Staff Resources