Strong fall enrollment shows Sac State bucking wider trends as it prepares to welcome more than 31,000 students to campus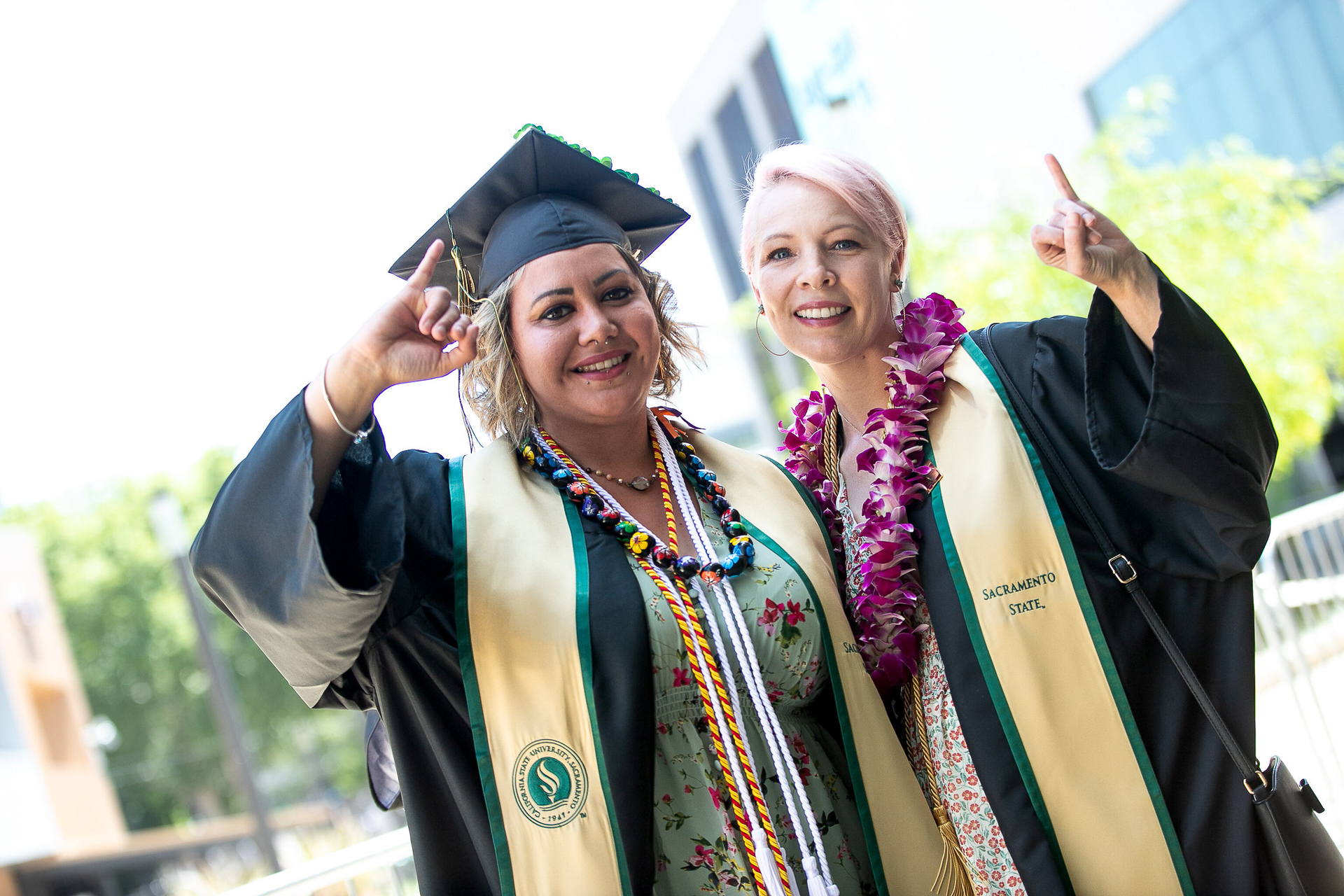 August 26, 2022
Sacramento State's campus will be bustling once again this fall, with more than 31,000 students taking courses, joining campus clubs and study groups, and attending sporting events.
The University's enrollment is holding steady, despite challenges that arose with the onset of the COVID-19 pandemic in 2020, a disruption that has reduced student populations across the country, officials said.
Final figures have yet to be tallied, but between 31,000 and 31,300 students are expected to be enrolled for the fall semester, said Steven Salcido, associate vice president for Enrollment Management and Student Services.
"We will likely be within 2 percent of last year's enrollment," Salcido said.
The National Student Clearinghouse Research Center shows that college enrollment has slipped more than 7% in the United States since spring 2020, when the pandemic forced students, faculty, and staff members home to study, teach, and work.
Sac State so far has bucked that trend, and about 80% of its students will take at least one in-person class this semester, compared to 60% last fall, the University's Division of Academic Affairs reports.
"We are back, really back," President Robert S. Nelsen said in his Fall Address on Thursday, Aug. 25.
Significantly, data show that more Sac State students than ever are achieving timely graduation, with the four-year – or "on time" – grad rate rising from about 9% in 2016 to 26% in 2021. That number is projected to grow again when 2022 graduation numbers become final.
The notable growth puts Sac State on course to hit and surpass well before deadline the 30% target set by California State University's Graduation 2025 initiative, said James Dragna, executive director of University Initiatives and Student Success.  
The enrollment and graduation gains are a result of hard work by University staff and administrators, officials said.
"We are back, really back." -- President Robert S. Nelsen
University personnel have waged an intensive campaign to contact students, encouraging them to re-enroll, offering support, and providing them with information about additional classes or seats in courses, as well as teaching innovations.
In the ongoing effort to boost timely graduation rates, Sac State initiated Hornet Launch, which assigns students courses recommended to put them on direct paths to their degrees. Currently, all Sac State undergraduate students are averaging about 13 course units per semester, though loads for students utilizing HornetAttain! are higher.   
Students will find that Sac State continues to follow CDC and Sacramento County health protocols pertaining to the COVID pandemic. This fall, the University still require students, faculty, and staff to be fully vaccinated against COVID-19 or to have been granted a medical or religious exemption.
The University has lifted its requirement that members of the campus community wear face coverings while indoors, but recommends that people do so, particularly at large gatherings.