Sac State launches new graduate degree meant to make online learning spaces more inclusive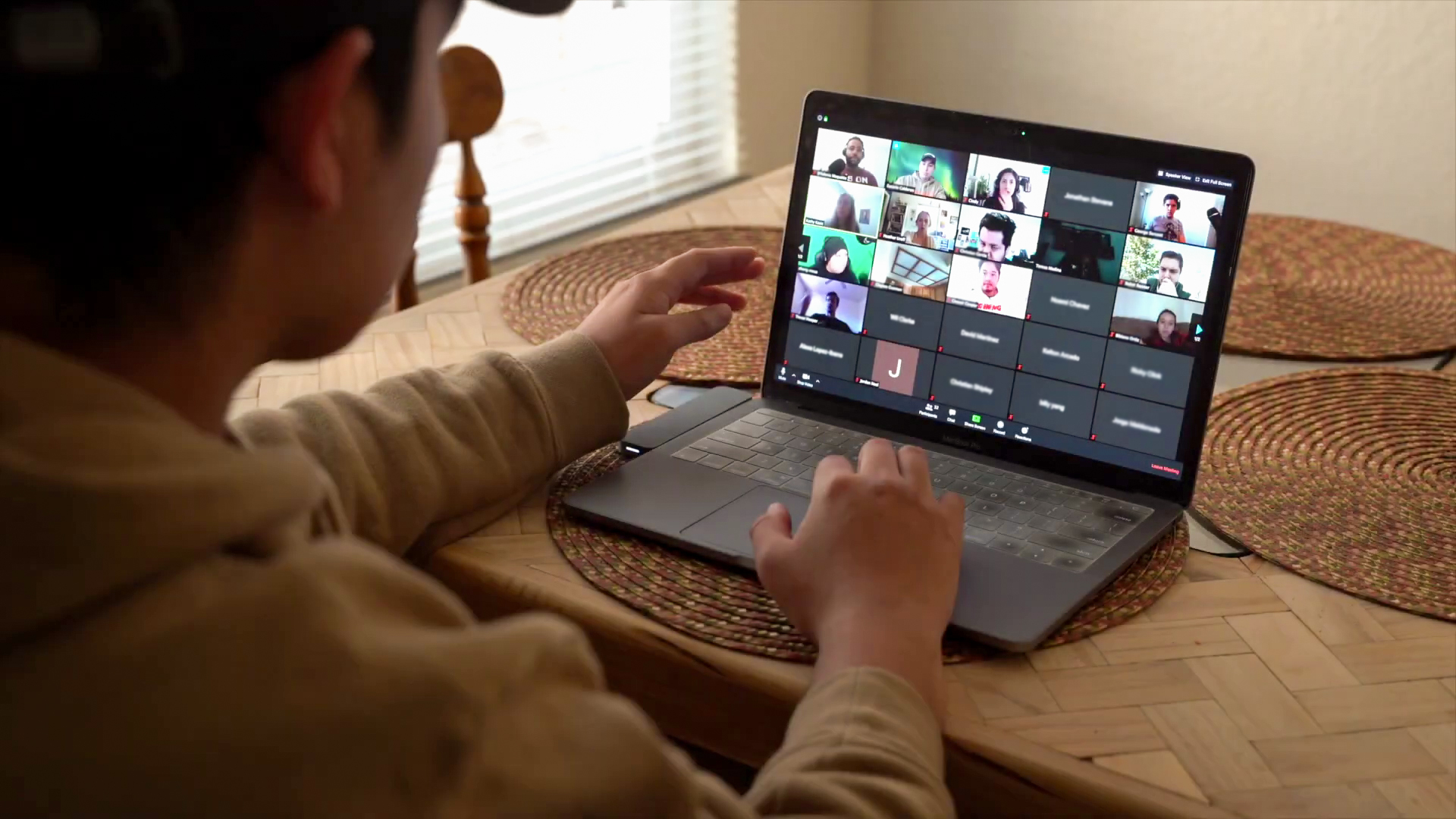 August 02, 2022
A new graduate degree program at Sacramento State will help educators and others ensure the teaching and training they provide in digital spaces is accessible to all learners.
The Master of Arts in Universal Design for eLearning, which launches in the Fall 2022 semester, comes after the ongoing pandemic further blurred the line between traditional and virtual learning spaces, presenting new challenges related to access and inclusion.
"Educational technology used to be a discipline of its own. Now all education is connected to technology," said Alexander Sidorkin, dean of the College of Education. "There is a need for understanding how to teach online and use more universal principles of designing curriculum."
"Universal design" is the design of products or environments to make them accessible to people with a wide range of abilities, disabilities, and other characteristics.
In learning spaces, that means identifying barriers in learning environments and creating classes, curriculum, or training that is inclusive of all students. For example, instructors can ensure videos are captioned for people who are hard of hearing, provide additional materials for those learning a second language, or eliminate arbitrary time-based examinations so not to disadvantage learners who may have difficulty processing information quickly.
Online learning creates new challenges, said Corinne Rowland, academic program coordinator: Some students might not have access to high-speed internet; others might need face-to-face interaction to successfully learn.
"We really identified that there was a need for inclusive design considerations to meet the needs of learners in digital spaces, partly because of the pandemic," Rowland said. "It further propelled the need for experts in universal design who focus on diversity, equity, and inclusion so they can increase student access and success in e-learning environments."
The yearlong program, now accepting applicants, is fully online to make it more accessible to working adults. The degree is geared toward anyone designing curriculum or training, including instructional designers, technology specialists, and human resources personnel, in addition to teachers.
Much of the program is "project-based," organizers said, meaning students will research, design, and execute a universal design project that is immediately useful in their current workplace, or, if they are not employed, fulfills a conceptual need.
"This is for students to make real-life connections and impact, and to strengthen workplace skill development," Rowland said.
The need for universal design principles in learning spaces is not new, she said. The pandemic, however, created an awareness, particularly in K-12 schools, that many teachers lack the confidence to teach in online settings.
Rowland said that many people consider online and hybrid spaces inferior environments in which learners have difficulty engaging and staying motivated.
She emphasized, though, that "there are certain support concepts and tactics that instructors can learn to do to ensure that their students are provided the right materials, to make sure that these learners can be expert learners, that they can learn what works best for them."
The issue of inclusion is gaining attention at the state Capitol, where a bill is moving through the Legislature. It would encourage teaching practices that support the inclusion of all students in general education classrooms, as opposed to special education classrooms.
Sidorkin said the program fits into Sac State's efforts to be an anchor university that actively engages with its surrounding community by training individuals who can ensure that learning spaces welcome everyone who is part of that community.
The graduates of the new program, he said, "will be contributing to spreading this cultural knowledge and learning that's inclusive throughout multiple systems."
The degree program is a partnership between the College of Continuing Education and the College of Education. For more information, including how to apply, visit the program's website.