Sacramento State moves into top 10 of significant university rankings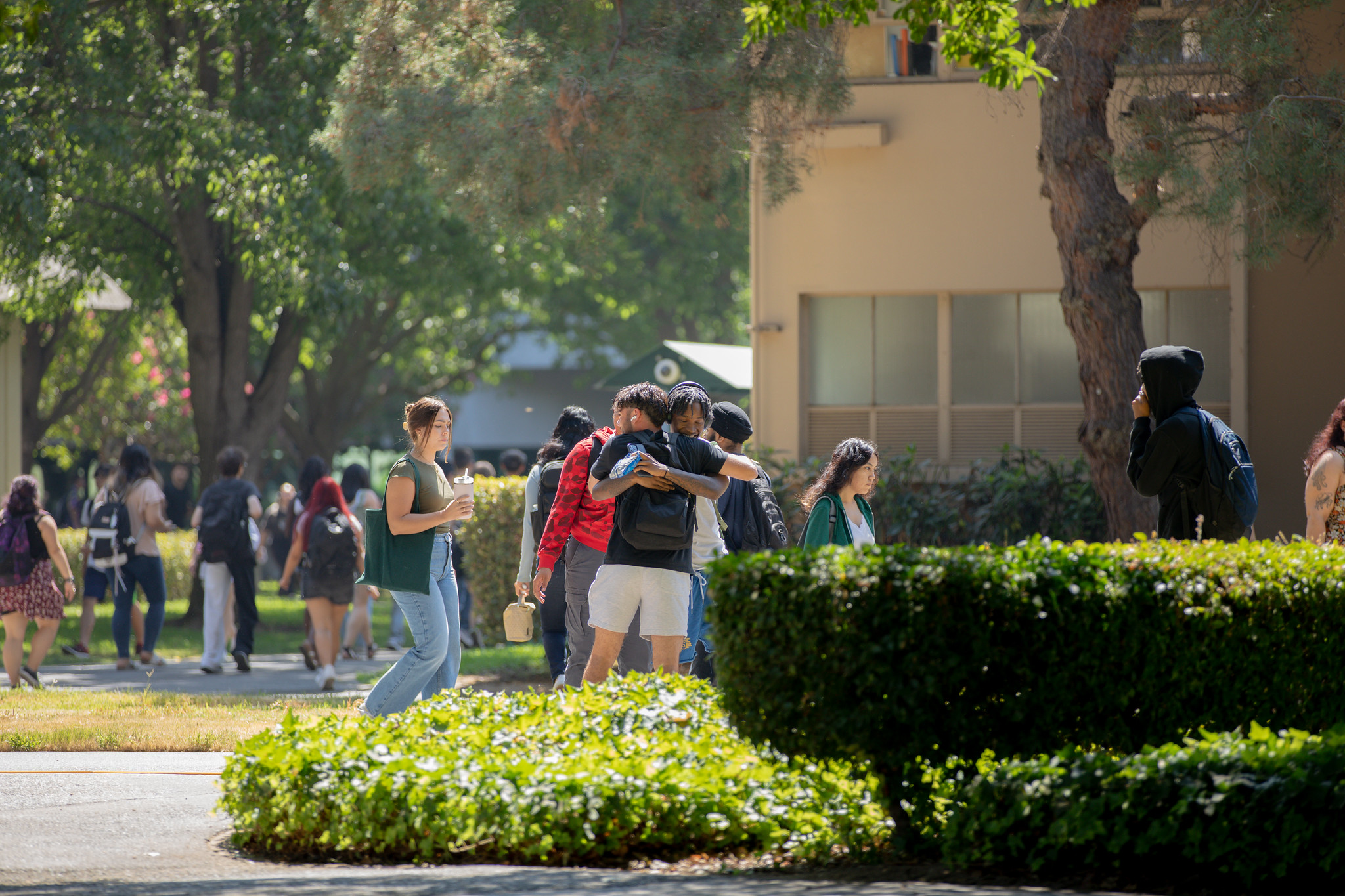 October 06, 2023
Sacramento State ranks among the top 10 public universities in the West, landing at No. 8 on the U.S. News & World Report 2024 Best Colleges list.
The publication evaluated nearly 1,500 four-year universities nationwide using as many as 19 measures, more than half of which related to enrolling, retaining, and graduating students from different socioeconomic backgrounds.
Sac State ranked eighth out of 58 public universities in the West.
"These rankings highlight the progress that Sac State has made in the last six years in moving the graduation needle and making sure students are successful both here and when they start their careers and join the workforce," said Shiva Pillai, associate director for the Office of Institutional Research, Effectiveness and Planning.
The University also placed 18th overall among 114 public and private schools in the region.
Last year, Sac State was ranked 16th among West public universities.
U.S. News & World Report reworked its criteria and added new factors emphasizing graduation rates for students from different socioeconomic backgrounds. Some of the measures included in the study were:
Graduation rates.
First-year retention rates.
Pell grant student graduation rates.
First-generation student graduation rates.
Borrower debt.
College grads earning more than typical high school graduate salary.
Faculty salaries.
Student-faculty ratio.
Full-time faculty.
Over the last two years, Sac State's faculty and staff have made a concerted effort to retain students following the pandemic, when many universities struggled to keep students in school. In 2020, Student Affairs began a targeted call campaign when officials noticed a drop in retention rates.
"We were able to encourage students and engage with our students to enroll in classes," said Steven Salcido, associate vice president for Enrollment Management and Student Services. "And if they needed to speak with an advisor, we were able to coordinate that, or if there was a financial need we could reach out to financial aid."
Most students were grateful for the deadline reminder and additional help. But there were still some who did not respond to messages. Subsequently, Student Affairs reached out to academic colleges, and their teams began engaging students as well.
"The colleges know their students personally because they were in their courses or walking their halls," Salcido said. "It had a huge effect on retention."
It worked so well they've already started their call campaign for the Spring 2024 semester.
This fall also marks the fourth year of Hornet Launch. First-year students are pre-enrolled in classes based on their major even before attending orientation, eliminating much of the stress involved in figuring out which courses to take.
"Rankings raise our visibility when incoming freshmen and their parents are looking for colleges. It's another accolade for us to be proud of." -- Shiva Pillai, associate director for the Office of Institutional Research, Effectiveness and Planning 
The Hornet Launch team will also help students adjust their schedules to accommodate work or if they change their majors.
"We pride ourselves on serving students with undeveloped potential," said David Zeigler, vice provost of Student Academic Success. "They're first-generation students, or students who may have faced challenges in high school.
"Hornet Launch is about positioning students so they'll be on the right track to graduate as soon as possible, with the least debt possible, and to remove a lot of the obstacles so students have a clear path to their degree."
Hornet Launch, which had three dedicated staff members this year, takes into account whether students are athletes, in ROTC, or have advanced placement and transfer units from other colleges. Staff members make sure enough time is built into students' schedules so that they may get involved on campus, join clubs, and engage with faculty.
"It gives them a sense of belonging if they can be more engaged on campus," Pillai said. "It becomes home."
In addition to being in the top 10 public schools, Sac State ranked 12th out of 114 top performers in social mobility – how well schools graduated economically disadvantaged students.
The University also placed fourth for Campus Ethnic Diversity, with 70% minority enrollment.
Nearly 31,000 students are enrolled at Sac State, including 28,389 undergraduates. The University's four-year graduation rate is 28%, a dramatic increase from 2016's rate of about 9%.
About 30% of Sac State students are the first in their family to attend college. More than half of the University's students receive state or federal financial aid.
U.S. News is not the only publication to recognize Sacramento State.
The Wall Street Journal and College Pulse recently released the 2024 Best Colleges in the U.S. rankings, where Sac State placed 71st. The University placed 10th in the Social Mobility rankings, which looked at factors such as affordability, graduation rates, number of students from low-income backgrounds, and impact on post-graduation salaries.
"Rankings raise our visibility when incoming freshmen and their parents are looking for colleges," Pillai said. "It's another accolade for us to be proud of."
Sac State was also ranked 10th Best College for Veterans in the West, out of 29 universities.
Veterans Success Center director Austin Sihoe said the center serves as a one-stop shop for military-affiliated students at Sac State.
"We take a holistic approach to assisting students throughout their academic journey from admissions to finding a meaningful career after graduation," Sihoe said.
In addition to helping students access veteran education benefits, the center offers other support services.
"We support students through unique programming, advocacy, peer-to-peer mentoring, networking opportunities, resources, and community service while providing an inclusive space for our students to gather, do homework, socialize, and build comradery with their peers," Sihoe said.
Sac State has the second-largest veterans' program in the CSU system, serving more than 1,200 veterans and their dependents.
Media Resources
Faculty/Staff Resources