Sacramento State students volunteer vacation time to give back to the community
March 28, 2023
Wind and rain did not prevent Sacramento State students from volunteering their vacation time to give back to the community as part of the annual Alternative Spring Break.
More than 30 students signed up for the March 20-24 event organized by the Community Engagement Center (CEC).
When it wasn't raining, they picked up trash in the Meadowview neighborhood, built a fence and filled in paths at Safe Harbor's tiny home community, and prepared the Sac State garden behind the Capital Public Radio building for spring planting.
"I love helping the community," said graduate student Rebekah Williams, who worked in the garden. "I think everyone here really cares about community service, because we're all students and this is our spring break. We don't get a lot of time to ourselves for leisure, but everyone who is here wants to work.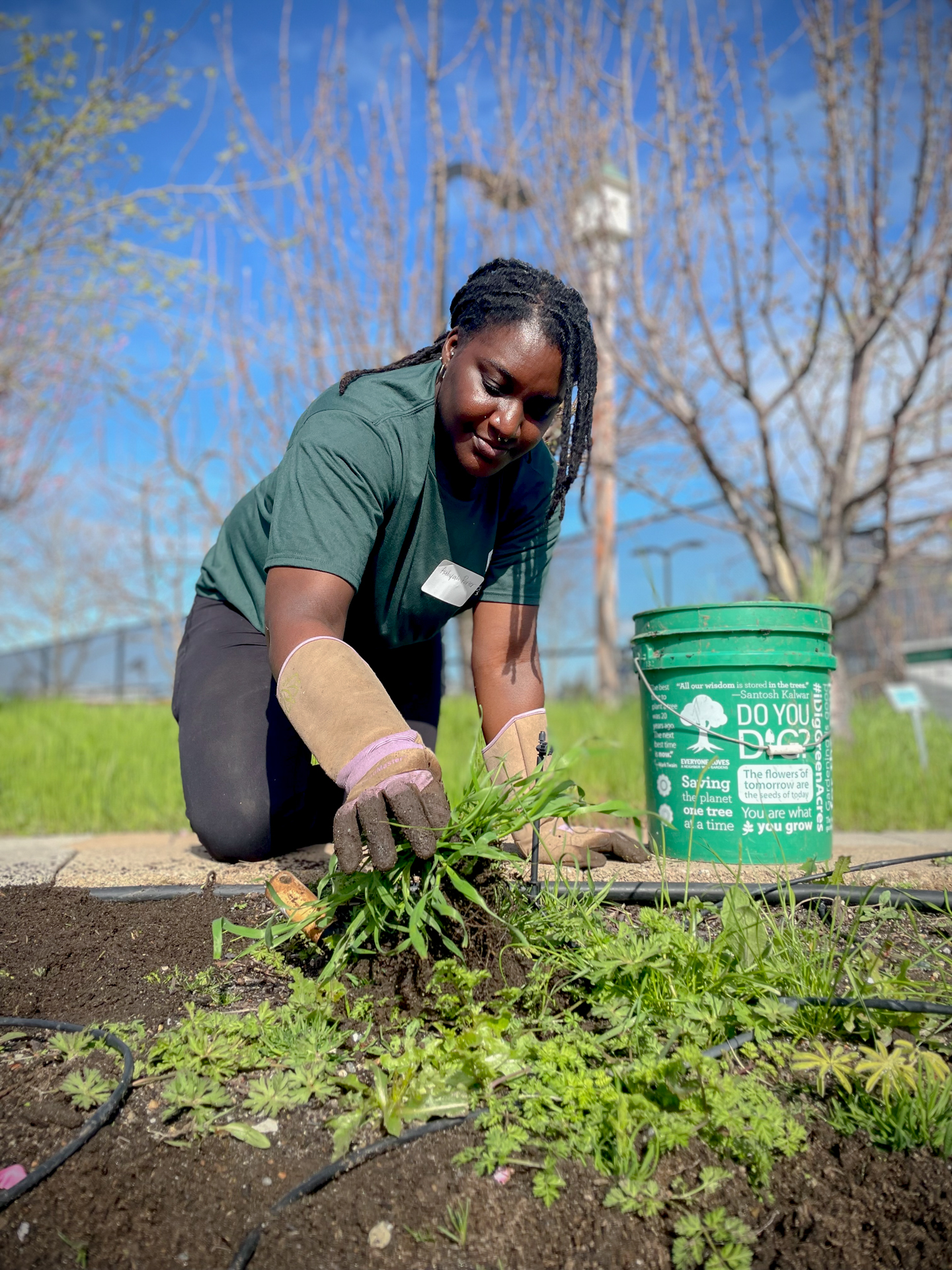 "It's amazing to see the passion these students have for the community."
Sacramento State students have been giving up their vacations to participate in Alternative Spring Break since 2007. 
"Not every student has the means to take a vacation during spring break, so if they're still in town, we want to give them an opportunity to get involved," CEC Volunteer and Program Specialist Sherell Branch said.
Many students want to participate in community service, but between school and work, they don't have the time.
"Alternative Spring Break is a great time to get out into the community and do something good, maybe get their families involved and get to know some of the great organizations that are out there," Branch said.
Environmental Studies students helped with an ongoing project to clean up the corner of Munson Way and Meadowgate Drive in Meadowview.
"This is an area of the city of Sacramento that is heavily impacted by litter and illegal dumping," Environmental Studies Professor Christine Flowers said.
Through a grant from the Keep California Beautiful organization, Flowers and her students have worked with the city of Sacramento and Luther Burbank High School since 2021 to conduct quarterly clean-ups and collect litter data to analyze the amount and type of trash being dumped in the area.
On March 23, they participated in Clean California Community Days, part of an initiative to clean up neighborhoods, create jobs, and beautify the state. Gov. Gavin Newsom and Sacramento Kings players attended the event.
"We have a lot of students at Sac State who went to Luther Burbank, so there's a connection," Flowers said. "These students want to better their own communities, and they want community members to know they care."
Students working in the campus garden, jointly run by the offices of Sustainability and Facilities Management, helped with composting, built birdhouses, and prepared the beds for spring planting.
Organic vegetables, fruit, and herbs harvested from the garden go to the Associated Students Inc. Food Pantry, which provides free food and basic necessities to students with financial hardships and low food security.
"I didn't even know this garden was back here," Business student Tania Arriaga said. "Alternative Spring Break is a great opportunity for us as students to learn a little bit more about some of the things the campus has to offer.
"It's also a great way to do something different. During the semester, we're always in front of the computer, and it's very sedentary. I just wanted to get out and try something new."
Despite the wind and cold, Sac State students also helped spruce up Safe Harbor, a tiny home community that provides emergency housing for families, by building a fence in the garden, hanging a ceiling fan in the gazebo, constructing an outdoor bench and more.
"They came here open hearted and ready to work, and they got us further to our goal," said Robin Moore, WEForce of California Inc. founder and chief executive officer. "We were happy to see them."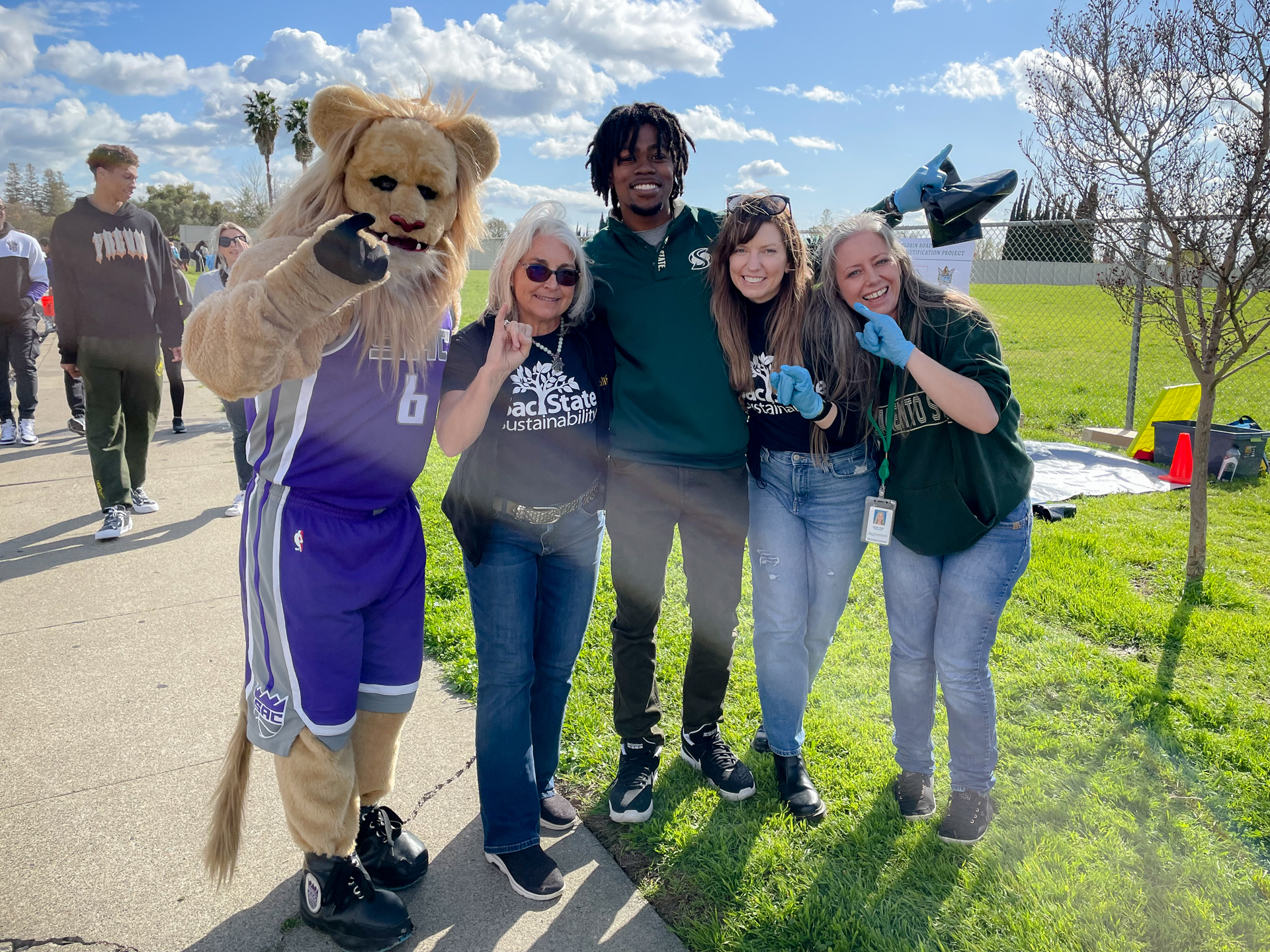 Media Resources
Faculty/Staff Resources