Honorary doctorate recognizes lifelong educator's dedication to ensure the Holocaust is never forgotten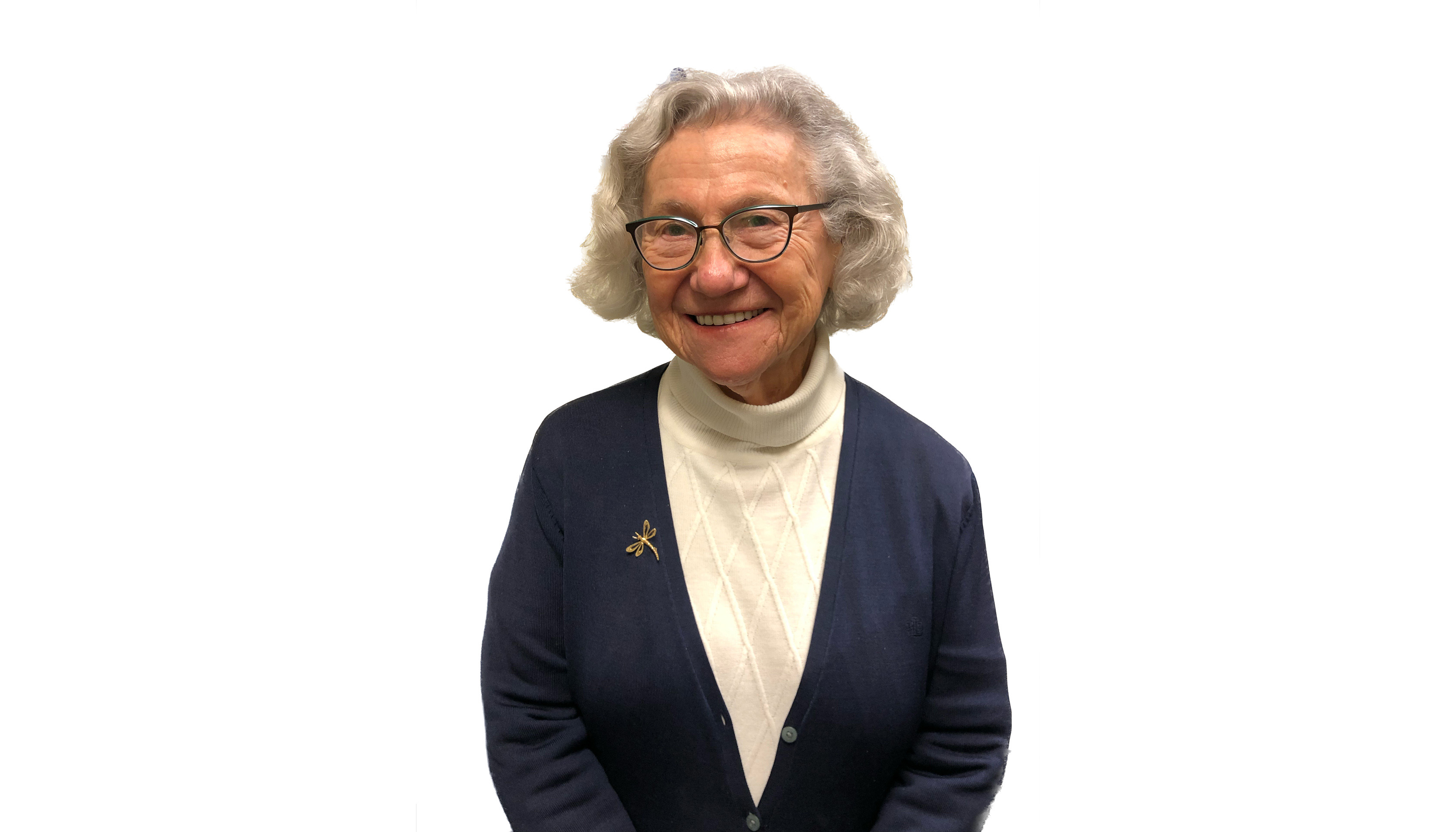 April 13, 2023
Elizabeth "Liz" Igra was 4 years old at the start of World War II.
"I lost all my family," said Igra, who was born in Krakow, Poland. "First, my father in 1942, and the rest of my family perished about the same time."
Though many of her family members did not survive the war, she and her mother escaped from a Nazi ghetto with the help of a rescue group.
"After the war, and during the war, I survived on false papers," she said. "And I walked with my mother from Poland to Hungary, which was not yet fully occupied by the Nazis."
Following the war, Igra resumed her childhood in an orphanage in France, and as a teenager, she and her mother began a new life in Australia.
Those experiences led her to become an educator who has dedicated her life to ensuring that people remember and not repeat the war's atrocities, including the Holocaust that took the lives of millions of Jewish people, a large majority of them from Igra's home country.
In recognition of this work, Igra, 88, will receive an Honorary Doctor of Humane Letters from Sacramento State during Commencement in May.
A ceremony on April 14 will recognize Igra and three other honorary degree and President's Medal recipients.
"This is a human story. It is not a Jewish story. And what we learn from it can help us make the world a better place." -- Elizabeth "Liz" Igra, Honorary Doctor of Humane Letters recipient
Igra's path to a career in education began at Sac State.
After getting married in Australia and moving to the U.S., Igra eventually settled in Sacramento, where she earned her bachelor's degree in Education from the University in 1977. She earned her master's degree in educational administration from National University in 1987.
In 1979, she helped found and taught at Shalom School, a Judaism-based private school.
"It is my strong belief that before you give up any ideology, or any identity, one needs to know about it," said Igra, who also taught third grade in the Elk Grove Unified School District for much of her career. "I wanted to start a school so that the next generation will know about the long history that Judaism offers and insights that are worth thinking about."
Igra spent much of her life conducting extensive research about the Holocaust, and in 2009, she launched the nonprofit Central Valley Holocaust Educators Network (CVHEN).
Sacramento synagogue Mosaic Law Congregation houses CVHEN's library, which includes scholarly articles, films, and other resources.
CVHEN also hosts speakers, workshops, discussions, and remembrance days, and curates resources for educators such as classroom strategies and lesson plans, all in an effort to implement a Holocaust curriculum into K-12 education.
"This is a human story. It is not a Jewish story," Igra said. "And what we learn from it can help us make the world a better place."
In the fall of 2018, Igra and CVHEN partnered with members of Sac State's Teaching Credentials program to prepare future English and History educators to teach about the Holocaust using young-adult literature, a model CVHEN says can help students learn, among other things, a sense of personal responsibility for promoting and preserving social justice.
"Liz is tireless in her outreach and educational efforts and truly a lifelong learner (and) scholar," said Teaching Credentials Professor Mimi Coughlin, who worked with Igra on Sac State's CVHEN partnership and nominated her for the honorary doctorate.
Igra said she has yet to earn the honorary degree and that work remains to create deeper understanding of World War II and the Holocaust, but she's proud to receive the recognition from her alma mater.
"It's an honor that this work is appreciated," she said. "I feel I need to do more to deserve it. I hope that my health sustains me in my effort to learn and teach and truly deserve this. I have a great debt to Sac State. They have made all my work possible."
Media Resources
Faculty/Staff Resources