Dean's Award 2023 – Abigail McInnes plans to use her science education to 'make a difference'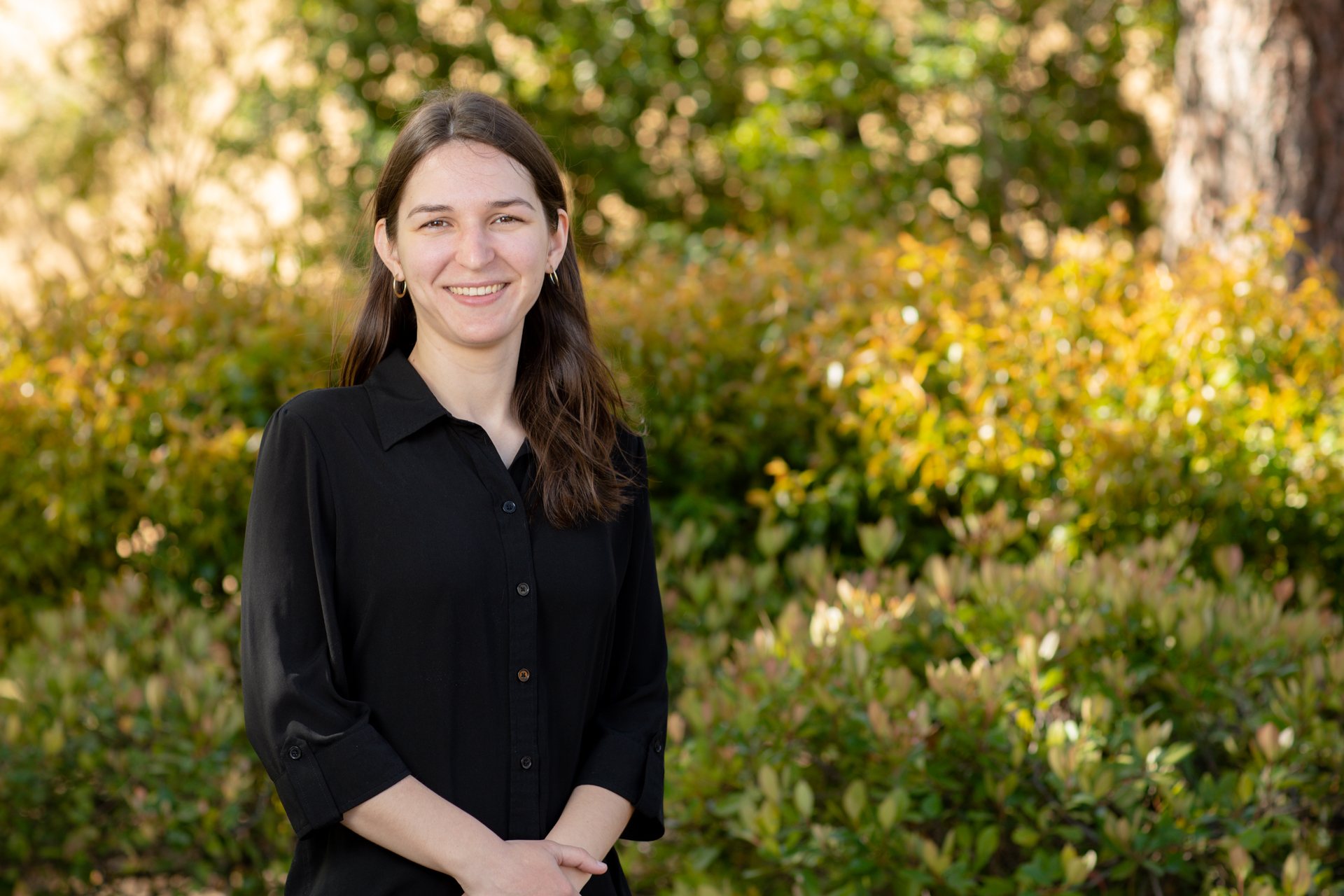 May 05, 2023
As a child, Abigail McInnes dreamed of being a film director.
Then a high school teacher introduced her to the Science Olympiad, in which teams of students compete against one another in challenges related to such fields as biology, chemistry, and physics. 
McInnes earned a medal during her first competition. She was hooked, and her career path pivoted.
After finishing high school, she studied biology at Cosumnes River College before transferring to Sacramento State. She will graduate this spring with a double major in Biochemistry and Biological Sciences and a perfect 4.0 GPA.
McInnes is the 2023 Dean's Award recipient for the College of Natural Sciences and Mathematics. Deans' Awards are given annually at Commencement to seven outstanding graduating students, one for each of Sac State's academic colleges.
"I really enjoy helping students progress. It's been so fulfilling." -- Abigail McInnes, Dean's Award recipient for the College of Natural Sciences and Mathematics 
Growing up in Elk Grove, McInnes never felt outside pressure to be a top student, she said. That drive came from within.
"My parents just wanted us to do our best," she said. "But I have always worked really hard, and wanted to go for that 100%."
McInnes has worked various jobs throughout college and, in addition to attending classes and studying, has performed undergraduate research under Chemistry Professor Johannes Bauer.
Additionally, she volunteered as a student assistant for an advanced cell biology course, and found time to mentor high school students during their internships in Bauer's lab.
McInnes has focused her lab research on the biochemistry behind the aging process, as well as the effects of various social environments on aging. She has won several research awards, and is listed as an author on a published manuscript.
She has also taken part in various clubs and organizations on campus, including the Science Education Equity Program and the Women in STEM Club.
McInnes plans to pursue a doctorate and possibly conduct research that has the potential to have a positive impact on human health.
"I love the idea of having a positive impact on people's health, making discoveries, and developing therapies that can make a difference," McInnes said.
She also has learned to love teaching.
"I really enjoy helping students progress," she said. "It's been so fulfilling."
Two of her three siblings have received Sac State educations, McInnes said. One has graduated, and another is set to graduate with her later this month. Her youngest brother is in high school.
"My experience at Sac State was great," McInnes said. "Academically, it's a really good place to be. But it's also affordable, which was a key thing for me."
Whatever direction her career takes her, McInnes is sure to be successful, Bauer said.
"Abigail is the complete package," he said. "She has a compelling personal story as a first-generation student with little financial support, a strong service and volunteering record, and a superior academic and research record, easily the best I have ever seen.
"Abigail has a bright career ahead of her, and without a doubt will be successful in her chosen field."
Media Resources
Faculty/Staff Resources