Hornet Family Study Care
A Grant and Saturday Day Camp
FREE Payment Help and Saturday Childcare for Pell-eligible Sac State Students
These services are made possible by the Parents and Families Program and are funded by the US Dept. of Education's CCAMPIS Grant. The services are designed to help you study, stay in school, and graduate in a timely manner.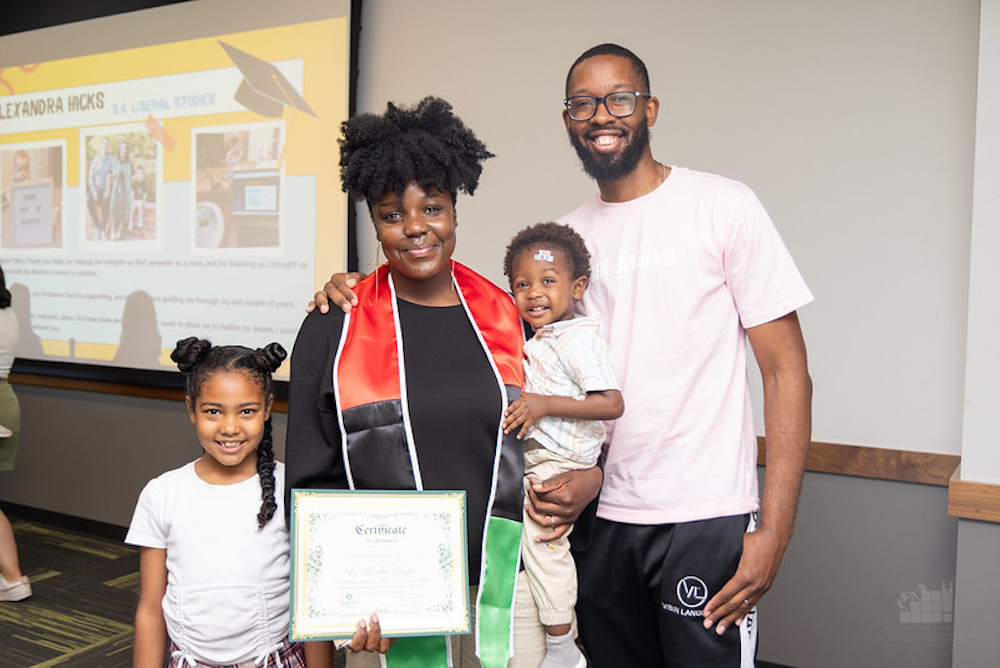 Hornet Family Study Care Grant
The Hornet Family Study Care Grant pays 50 percent of eligible students' out-of-pocket childcare costs.
To Qualify:
You must be a currently enrolled Sac State student
Must be Pell grant-eligible
The childcare provider must be licensed
Schedule an enrollment appointment with Haley Myers Dillon (1 hour)
Bring a copy of an invoice, contact info for billing, and address for payment
Monthly: appointment with Haley or Estela to discuss how school is going, and provide an invoice (30 minutes; in-person or phone)
Hornet Family Study Care Day Camp
This free childcare option for children ages 6 through 15 occurs on certain Saturdays on campus and is designed to give eligible students more time to study. Locations vary; please verify the location prior to drop-off. Staff are experienced working with children ages 6 through teens.
Children will be provided with breakfast, lunch, and snacks throughout the day. They will participate in group activities that are designed to be fun, social, and help them see the campus. Each day will have a different theme and feature a hands-on art project, as well as physical activity. Day camp is supposed to be fun and promote learning and social interaction but is not supposed to feel like school.
Parents will be asked to fill out forms (emergency information, contact information, allergies, medical info) at the initial drop off.
Day camps are hosted at 9 am - 3 pm. Your child does not have to attend the entire time. These camps are drop off care intended to be convenient for you. Student-parents are asked to stay on campus to study while your children are in our care.


Spring 2020 Dates
February 15
February 29
March 14
April 18
May 2
May 9