The CA Promise Team
CA Promise Coordinator - Brenda Luis
My goal is to help you all get to your goal of graduating on time with as much support, resources, and knowledge as possible. I want to ensure you graduate Sac State feeling prepared to take on your next goal whether that be attaining a job, graduate school, peace corps, etc. College is about education, but also about learning who you are and gaining new experiences. My team and I make sure students in the CA Promise are informed of opportunities on campus and guided to success. If you ever have any questions, please do not hesitate to email us! We are here for you!
Student Success Ambassadors
Student Success Ambassadors (SSAs) assist students in the CA Promise on their pursuit to timely graduation. By serving as an academic peer resource, SSAs empower students through outreach, guidance, and engagement. SSAs enhance awareness and increase student utilization of the KEYS to Degree toolbox (eAdvising tools), assist students with registration questions, and provide workshops that foster student success.
Isaiah Mercado-Acosta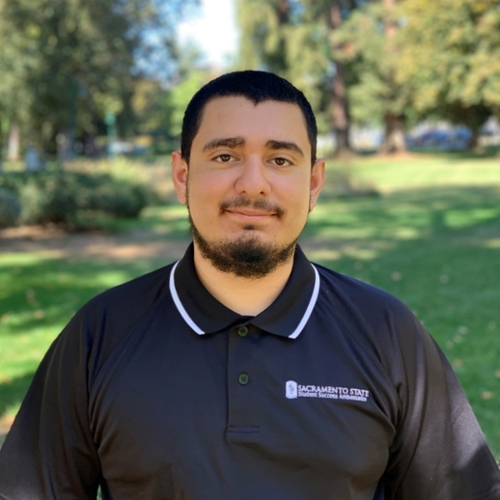 Major: Journalism
Alyssa Meza
Major: Social Work
Eva Vashisth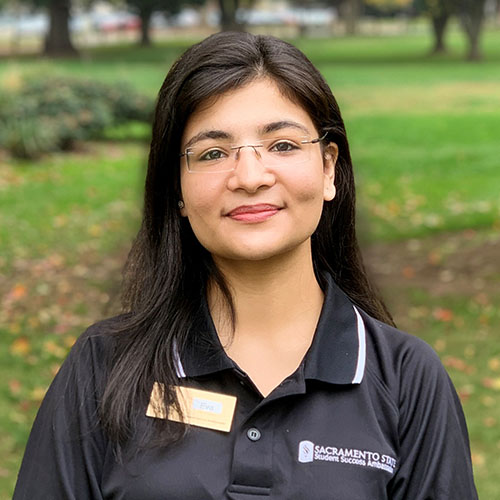 Major: Pre-Computer Science