ABA AWARDS & RECOGNITION
Facilities Services Recognizes Employees of the Month
Facilities Services' Employee of the Month program recognizes staff who exhibit good attendance; deliver high quality work; exhibit good people and personal interaction skills when working with staff/faculty; and/or perform above and beyond the call of duty. One employee is selected each month by managers. An excerpt from each recent honoree's nomination is featured below.
August 2012 - Susan McGuire
"Susan has absorbed more administrative duties due to the several vacancies within Administrative Services. She juggles tasks that used to be performed by three other people. The work is demanding and requires a lot of attention and accuracy. All of her hard work and diligence is appreciated."
September 2012 - Dominador Reclusado
"Dominic's work ethic is amazing. Up against impossible odds to maintain the campus' 300 acres, he perseveres daily on his quest to keep the campus green and fertile. The University's sprinkler system consists of 60 controllers, approximately 1,200 valves and 7,500 sprinkler heads, and Dominic has installed, repaired or serviced every one of them. Dominic simply is a pleasure to work with."


October 2012 - Hernando Esteban
"Hernando always has a great attitude, loves coming to work and works well with all employees. Other employees ask for his help because of his work ethic. Hernando is someone who consistently exceeds expectations on a daily basis. He is the kind of employee that all would love to have on their team; he is truly an asset and a pleasure to work with!"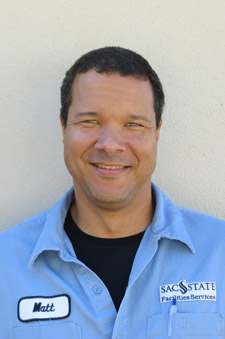 November 2012 - Matt Mason
Matt has an excellent work ethic. Matt is a pleasure to work with in general, but this year he has assisted with numerous Union issues as an assistant to the steward, and in this capacity, Matt has truly proven to be an asset. With his thorough understanding of the contract, and level approach to the issues, he has been very helpful with staff/management relations; leading to a marked improvement in the work environment.


Public Safety Honors Employee and Student of the Quarter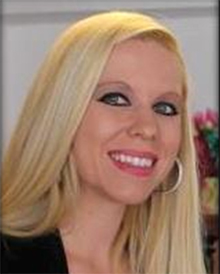 Employee of the Quarter - Serena Fuson
"Serena always carries herself in a way that contributes to the positive morale of the department. She is supportive of department activities and her peers, and she takes initiative to fix problems. Serena's efforts, professionalism, and excellent implementation of information dissemination, significantly further the objectives of the University Police Department."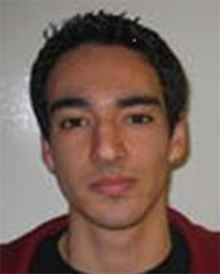 Student of the Quarter - Brendan Barkley
"Brendan is reliable, professional and always ready to lend a helping hand. Recently Brendan assisted an elderly woman who couldn't locate her vehicle. Brendan stayed calm, and listened attentively. Communicating his plan of action to her, they were able to locate her vehicle quickly. Brendan's customer service is characterized by a strong desire and ability to provide the campus community with thoughtful interactions that enhance the relationships crucial to the university."
Managers Recognize Staff and Peers
ABA's Annual Leadership Peer Award process is in full swing, ABA managers submitted nominations for over 50 of their peers and valued individuals and teams.
The Leadership awards have three components: the Leadership Peer Award, the Valued Staff Professionals Award, and the Team Award.
Watch for news of this year's recipients to be announced at the ABA Staff Professionals meetings November 13 and 14.