BOOK REVIEW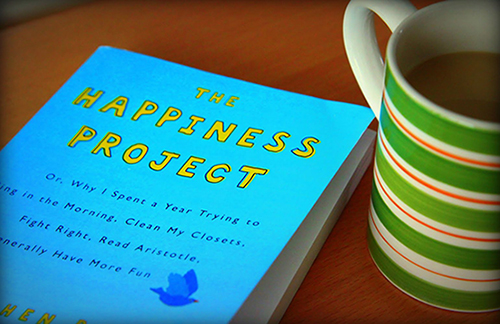 Book Review
The Book Review is a new feature segment of the ABA FOCUS Newsletter.
This is an opportunity for ABA staff professionals to share their thoughts on books they have read with themes that apply to the goals of ABA and/or the University. It is a way for others to learn about ideas and connect with reading materials that may be of interest to them.
"The Happiness Project," Author Gretchen Rubin
By Angel Thayer
I started a memoirs book club a little over two years ago. Each month, the host selects a memoir for that month's meeting. Last fall we read The Happiness Project, which is a cross between a memoir and self-help guide.
The author, Gretchen Rubin, spent twelve months focusing on a variety of techniques to achieve happiness and in the process she shares her personal revelations. The Happiness Project is based on scientific research and lessons learned from popular culture.
She started out by focusing on twelve resolutions - vitality, marriage, work, parenthood, leisure, friendship, money, eternity, books, mindfulness, attitude and happiness. I was particularly affected by the chapter on work, because it clearly relates to all aspects of my life. I found it interesting that she emphasizes the importance of enjoying failure at work. If we avoid it, we create missed opportunities for improvement.  
After I read that, I felt encouraged to challenge myself and work outside of my comfort zone. This gave me a chance to develop new skills, improve my confidence and feel happier overall about my work performance. Additionally, she encourages the reader to ask for help. When we seek advice from coworkers, there's an opportunity for "mutual improvement." Of course I've experienced this before, but I hadn't realized how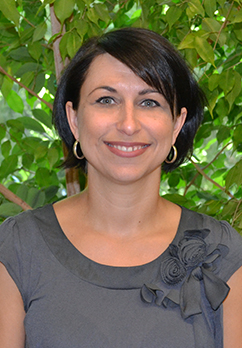 beneficial it actually is. I found that it was enjoyable to ask for help. It started a dialogue between two colleagues, and then turned into a positive learning experience for both of us.
Finally, I was impressed with what she calls her "twelve commandments." She has a list of twelve principles that she follows throughout her happiness project: Be Gretchen, Let it Go, Act the Way I Want to Feel, Do it Now, Be Polite and Be Fair, Enjoy the Process, Spend Out, Identify the Problem, Lighten Up, Do What Ought to be Done, No Calculation, and There is Only Love. The one that struck me the most was "Be Gretchen." No matter what resolution you're attempting to complete, it's always important to be true to yourself. Without that, it's difficult to achieve your goals and find true happiness.
Angel Thayer is a Budget Analyst in Budget Planning & Administration, ABA