STAFF SPOTLIGHT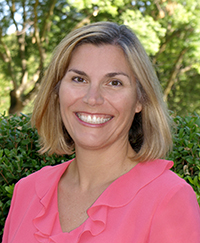 Staff Spotlight with Kaye Milburn
In each issue, the FOCUS Newsletter spotlights a professional member of ABA's staff. The Spotlight is a way to share with others information about what ABA staff professionals do and how they can help.
Since 2012, we have explored ideas around "redefinition," asking how staff professionals believe they can contribute to the University's "Redefine the Possible" initiative, or conversely how ABA has supported their growth in such a way that they have redefined the possible for themselves in their careers.


Name: Kaye Milburn
Position: Auditing Services Director
ABA Department/Unit: Auditing Services
How long have you been with Sac State? Since July 2012
What are some examples of your daily duties? The campus is subject to numerous external audits. My daily duties consist of working with various members of the campus community to manage and oversee these audits. In the last fifteen months since I've been here, Sac State has been audited by the Chancellor's Office in four areas, the California State Auditors, the State Controller's Office, the Department of Education, the Department of Veteran's Affairs, and various other accounting firms hired to look at specific programs (i.e. NCAA). Our office has also provided internal audits on campus fees, public user fees and for special requests.
What have you done to promote positive change in your unit's processes since your appointment? We've been working to promote our department as a service to the campus. We can assist the various units in so many ways by providing understanding, improvement, efficiencies and advice.
How has your job influenced your professional growth? I have had many experiences as an auditor - from banking, to health care, to city government, to telecommunications and now a state university. I feel all of the industries have provided me with experience to work at a university. Learning about the various colleges and operations here on campus are continuing to contribute to my professional growth as an auditor.  I look forward to my journey here on campus and all that it continues to offer me.
What certifications do you hold? What does it take to become certified, and how do you feel these qualifications benefit the campus? I am a Certified Public Accountant (CPA), a Certified Internal Auditor (CIA), and a Certified Information Systems Auditor (CISA). They all require lengthy, challenging exams and audit experience in order to obtain the certifications. I feel the qualifications benefit the campus in providing competent advice to my various customers here on campus.
Who are your primary customers? Auditing Services' customers represent all areas of the campus that are involved in an audit initiated either on campus or by various external auditors. All advice provided takes the students and what would be best for them into account   
What are your biggest, yet most rewarding challenges? Getting through a large, lengthy audit and then being thanked by the campus community for providing assistance.
What do you like best about your job? I love working with everyone on campus. 
What is your favorite aspect of working on campus? I love working on our beautiful campus. The plentiful trees and well-kept landscaping make it a joy to walk through the campus.
Why and how would someone contact you? Anyone who would like advice on a particular issue or process may contact me at kaye.milburn@csus.edu or x87439.
What does the new initiative "Redefine the Possible" mean to you? When I hear the words "Redefine the Possible," I think about evaluating our goals and setting priorities that will create the most benefit for our campus.