MBA for Executives
Designed for experienced professionals and managers who aspire to leadership positions, Sacramento State's Master's of Business Administration for Executives is a 15-month, cohort-based, AACSB-accredited degree program.The EMBA was developed and delivered in close collaboration with local business leaders to address both individual and organizational development needs.
Participants gain the business acumen and network necessary to advance to leadership positions, or to strike out on their own.
Public, private, and nonprofit employers prepare talented candidates for executive responsibilities.
Application Deadline for Spring 2021: December 11, 2020

All EMBA courses for Fall 2020 will be taught virtually. For incoming EMBA students, this includes Orientation, Bootcamp and the first two EMBA courses. Please review the Program Calendar for exact dates (October 2, 2020 - December 12, 2020). We hope to return to in-person courses in Spring 2021 and all courses will be taught at SAFE Credit Union Headquarters in Folsom, CA.
| Term | Cohort Location  | Application Deadline | Classes Begin  |
| --- | --- | --- | --- |
| Fall 2020 | SAFE - Folsom, CA  | June 26, 2020 | October 2020 |
| Spring 2021 | Intel - Folsom, CA | December 11, 2020 | March 2021 |
| Fall 2021 | TBD | June 26, 2021 | October 2021 |
| Spring 2022 | Intel - Folsom, CA | December 10, 2021 | March 2022 |
Class Profile & Admissions Criteria
Selecting strong candidates for admission to the EMBA program is critical to the impact of the program and the quality of other cohort members' experience.
Because we believe that there is more to a candidate's qualifications than just test scores and GPA, we have adopted a portfolio approach that takes into account four primary areas of evaluation when making admission decisions:
Professional Experience (length, breadth, and depth of professional and managerial experience, and potential for career development).

Academic Qualifications (a baccalaureate degree from an institution accredited by a regional accrediting association, previous graduate-level coursework (if available), and performance on the Graduate Management Admission Test (GMAT).

Additional Relevant Criteria (potential contribution to learning experience in the program, maturity and motivation, ability and willingness to commit the required time and energy to the program, community service and professional activities, and support of an applicant's employing organization).
Personal interview to ascertain candidate suitability.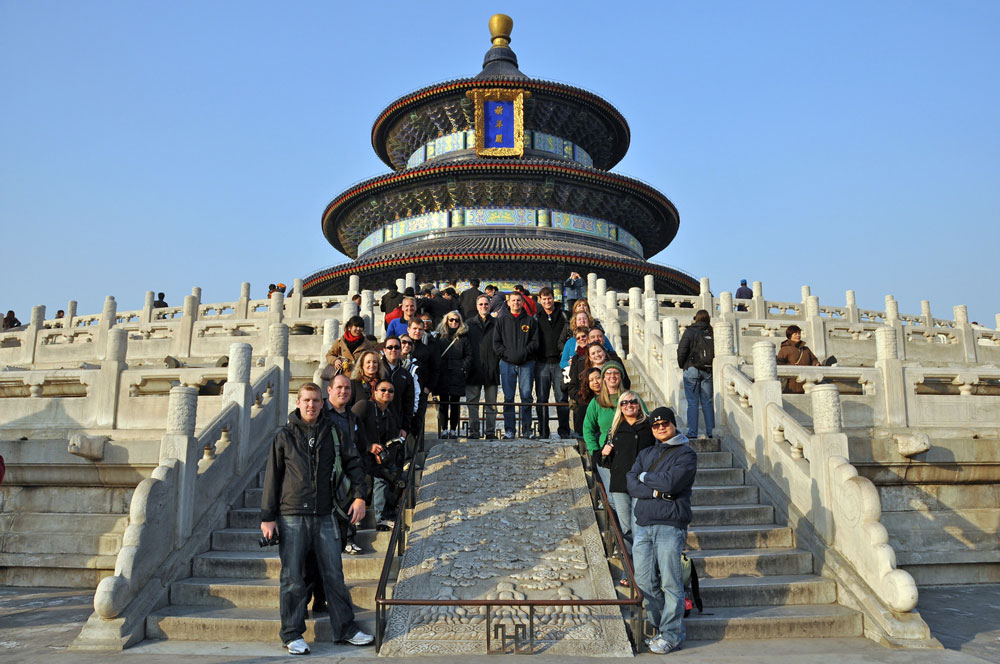 Minimum Academic Qualifications
Candidates are required to have:
Undergraduate degree from an accredited institution with a 2.50 overall GPA (Title V requirement)
3 to 5 years of professional work experience
Standardized test: GMAT or GRE

A minimum percentile of 30% for overall, verbal, and quantitative scores is required
Test scores are considered valid for 5 years from the test date
Test requirement may be waived for those who meet one or more of the following:

Hold a graduate degree from an accredited institution
Are currently a student in a doctoral program at an accredited institution
Earned an undergraduate business degree at Sacramento State with an overall GPA of 3.25 or better
Earned an undergraduate business degree at an AACSB accredited institution with an overall GPA of 3.25 or better
Currently licensed as a Certified Public Accountant (CPA)
Credentialed as a Chartered Financial Analyst (CFA)
Have 10 years of valid and documented relevant and significant professional and managerial experience

Applicants who earned a degree from an institution located in a nation where English is not the official language, or where the language of instruction at that institution was not English, must take the TOEFL or IELTS or PTE and receive a passing score: a minimum TOEFL of 550 (paper-based) or 80 (Internet-based), or an IELTS score of 6.5
Two Letters of recommendation
Personal statement addressing purpose of application
Employment history (Resume or CV) and/or personal interview may be required for specific programs
The CBA reserves the right to admit fewer applicants than those meeting the minimum criteria. In limited cases, applicants who do not meet all the minimum admission criteria may be reviewed by the Admission Committee for the program, who may offer a 'special admission' recommendation to the Dean, or the Dean's designee, for a final admission decision.
Spring 2021 Application Information
1. You are required to submit two applications (one for the College of Business Administration and one for California State University, Sacramento). You can begin your CBA application by registering and submitting the necessary documentation through the CBA Application for EMBA Spring 2021. Once you submit your CBA application, you will be given the opportunity to log back into your application student center and see a checklist of items needed including 2 letters of recommendation, resume, transcripts, and test scores. There is no fee associated with this application.
CBA Application for EMBA Spring 2021
2. You will also be required to submit an application via Cal State Apply and pay the $70 fee. Once you create an account, select the term — Spring 2021 — and the campus — Sacramento State. You will then see EMBA listed under "Sacramento Extension".
Submission Details
Applications for Spring 2021 due December 11, 2020.
Official transcripts should be sent to address below. Electronic transcripts are not accepted.
Claire Goldsby
California State University, Sacramento
College of Business Administration - EMBA Program
Tahoe Hall, Room 1020
6000 J Street
Sacramento, CA 95819-6088
Fall 2020 courses will begin in October 2020 and be taught virtually for the Fall 20202 term. Courses will resume at SAFE Credit Union Headquarters in Folsom, CA.
Spring 2021 courses will begin in March 2021 and will be taught at Intel in Folsom, CA.
Executive MBA Program Costs
As part of the California State University system, Sacramento State offers the lowest available tuition and fees for an AACSB-accredited Executive MBA program in the Sacramento region.
The total cost for the program is $36,300 which includes books, course materials, meals (Friday dinner, Saturday breakfast and lunch), and an international study tour (destination will be determined for your cohort).
The program will be billed in installments per class and a fee schedule will be provided for you based on the admission term.
EMBA Academic Curriculum
Course #
Course Name
EMBA Curriculum (41 units)
Orientation (1 unit)
EMBA 210
Orientation
Required Courses (24 Units)
EMBA 222
Managerial Accounting for Executives 
EMBA 223
Quantitative Methods for Decision Making 
EMBA 224
Managerial Finance for Executives 
EMBA 225
Organizational Design and Management 
EMBA 226
Technology Management for Executives 
EMBA 227
Strategic Marketing Management 
EMBA 228 
Strategic Analysis for Executives 
EMBA 229
Leadership and Change Management 
Elective Courses (12 units) Each cohort selects four of the following:
EMBA 241 
Strategic Supply Chain Management 
EMBA 242
Product and Brand Management 
EMBA 243
Legal Issues in Business Environment 
EMBA 244
Corporate Performance Measurements 
EMBA 245
Competing in the Global Marketplace 
EMBA 246
Managing Creativity and Innovation 
EMBA 247
Executive Decision Making 
EMBA 248
Project Management for Executives 
EMBA 249
Management in the Public Sector 
EMBA 296
Experimental Offerings in Executive Management 
EMBA 299
Special Problems in Executive Management 
Culminating Experience (4 units)
EMBA 260 
EMBA Individual Project 
Contact Information
Recruitment & Admissions
Academic Advising
Mailing Address