Alumni Events Calendar
October 2019
Saturday, October 19 - Homecoming Festival
3:00-6:00 p.m. - Parking Lot 8, Sacramento State
Homecoming Week at Sacramento State is a celebration for Hornet alumni, students, faculty, staff, and our community to show their Sac State pride and cheer on the Hornet Football team. With dozens of events on and off campus, there's no better time to put on your green and gold and say "Go Hornets!" Join us for the Homecoming Festival in Lot 8, then stay to watch the Sacramento State vs. Montana football game (kick-off is 6 p.m.)
Buy your ticket online and save up to $10!
Need new Sac State gear to wear to the game? Alumni members get a 20% discount 10/14-10/19!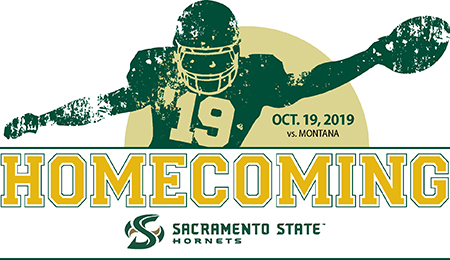 Sunday, October 20 - 2nd Annual Top Golf Tourament
1:00-4:00 p.m. - 1700 Freedom Way, Roseville, CA 95678
One of the Sac State Placer Alumni Chapter goals is to provide scholarships to deserving Sac State students that live in Placer County. Thanks to our sponsors for this event, we are on the way! So, grab your friends and family and head to the links to join in making this happen! All are welcome!
Tuesday, October 22 - Basketball Hall of Fame
5:30 p.m. - Harper Alumni Center, Sacramento State
Join the Men's Basketball Alumni and Friends Chapter for the 12th annual Hall of Fame & Tip-Off Banquet. We are honoring Joel Jones and Jack Heron who will be inducted into the Hall of Fame. Paul Hayes, Rob Richards and Monte Williams will be inducted into the Coaches Circle.
Tuesday, October 22 - Denver Alumni Mixer
5 7 p.m. - Stout Street Social, 1400 Stout Street, Denver, CO 80202
We're heading to Denver and invite you to join us as fellow Hornet alumni from the Denver gather Stout Street Social for good conversation and campus updates. Appetizers will be provided, bar is no host. Hope to see you there!
Saturday, October 26 - Hornet Football in San Luis Obispo
2 p.m. Tailgate Beach BBQ - Avila Beach
5 p.m. kick-off - Hornet Stadium, Sacramento State
Join fellow Hornets for an afternoon of fun on the beach with pre-game beverages and snacks! Look for the Hornet tent near the picnic tables and swings. Then head over to Spanos Stadium for the game versus the Cal Poly Mustangs. For game tickets, click here.
For more information, contact Cheryl Boyes at (916) 278-4269.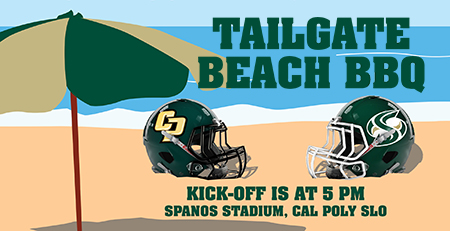 Thursday, November 8 - Art Alumni Chapter Member Mixer
5:30-7:30 p.m. - Sparrow Gallery, 1021 R Street, Sacramento, CA 95811
Join the Sacramento State Art Alumni Chapter members and board for a fun and relaxing evening of art, eats, drinks networking, and connection. The Sparrow Gallery is a popular and inspiring art space in the hear of Sacramento's Historic R Street District. There are many places nearby to drink and dine, but stop into our event first for a chance to connect with fellow Art Alumni Chapter members. You don't need to be an artist to enjoy this event! Don't be shy. We would love to meet and mix with you!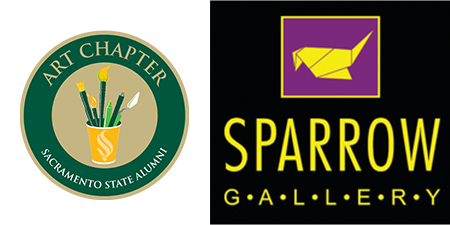 Monday, November 25 - CSU Alumni Reception in London
7 - 9 p.m. - City Garden Bar at Sky Garden
Join fellow California State University alumni for a great evening of networking, drinks, and hors d'oeuvres. CSU Chancellor, Timothy White, will be in attendance as well as representatives from several campuses. ​​The event is free, but pre-registration is required. Guests are welcome. Space is limited, so RSVP no later than November 20 at 5 p.m. (GMT).