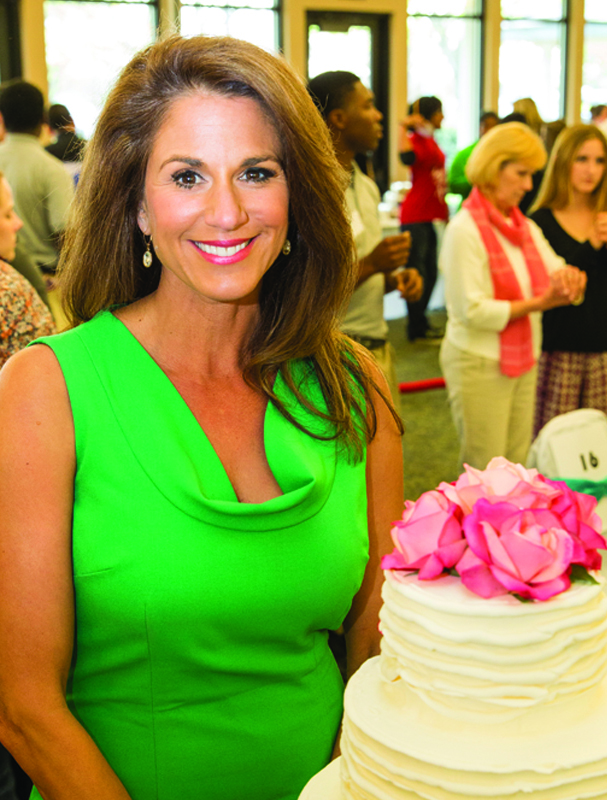 ABC10's Cristina Mendonsa will emcee this year's Great Cake Walk. (Photo courtesy Rudy Meyers)
The Great Cake Walk is coming back to Sacramento State to help the Closing the Gap organization raise money for programs that help local students work their way out of the achievement gap.
Top bakeries such as Cake Castle, Above & Beyond, and Raley's will offer up lavishly decorated cakes that guests can win by purchasing tickets for cake walks held throughout the evening. Hosted by ABC10 anchor and Sacramento State alumna Cristina Mendonsa, the event includes a live auction, celebrity guests, and music by Folsom Live DJ & Lighting.
This year's soiree is from 5 to 8 p.m. Thursday, March 10, at the Harper Alumni Center on the Sacramento State campus. Tickets are $65 per person and may be purchased at the Cake Walk website, http://bit.ly/1MsK8LI.
Money raised at last year's Great Cake Walk helped hundreds of local students take college tours and receive college-prep counseling. Additionally, the audience instantly sponsored the purchase of enough laptops to send an entire program of high school seniors off to college with these necessary tools for success.
Closing the Gap President Cheryl Miles says that while Great Cake Walk events have been a huge success, there is much more work to be done. "In the Sacramento region, more than 10,000 students, mainly African American, Latino, Southeast Asian, and low-income whites, graduate high school each year with little or no opportunity to attend college and earn a degree," says Miles. "They don't have the grades and aren't completing the required classes."
Money raised at the Great Cake Walk will fund college preparatory programs such as Improve Your Tomorrow and the Sacramento Police Foundation
Community partners in the Great Cake Walk are Sacramento State, ABC10, AT&T, Delegata, and eRepublic.
For more information about the Great Cake Walk, call Cheryl Miles at (916) 425-7098. – Craig Koscho