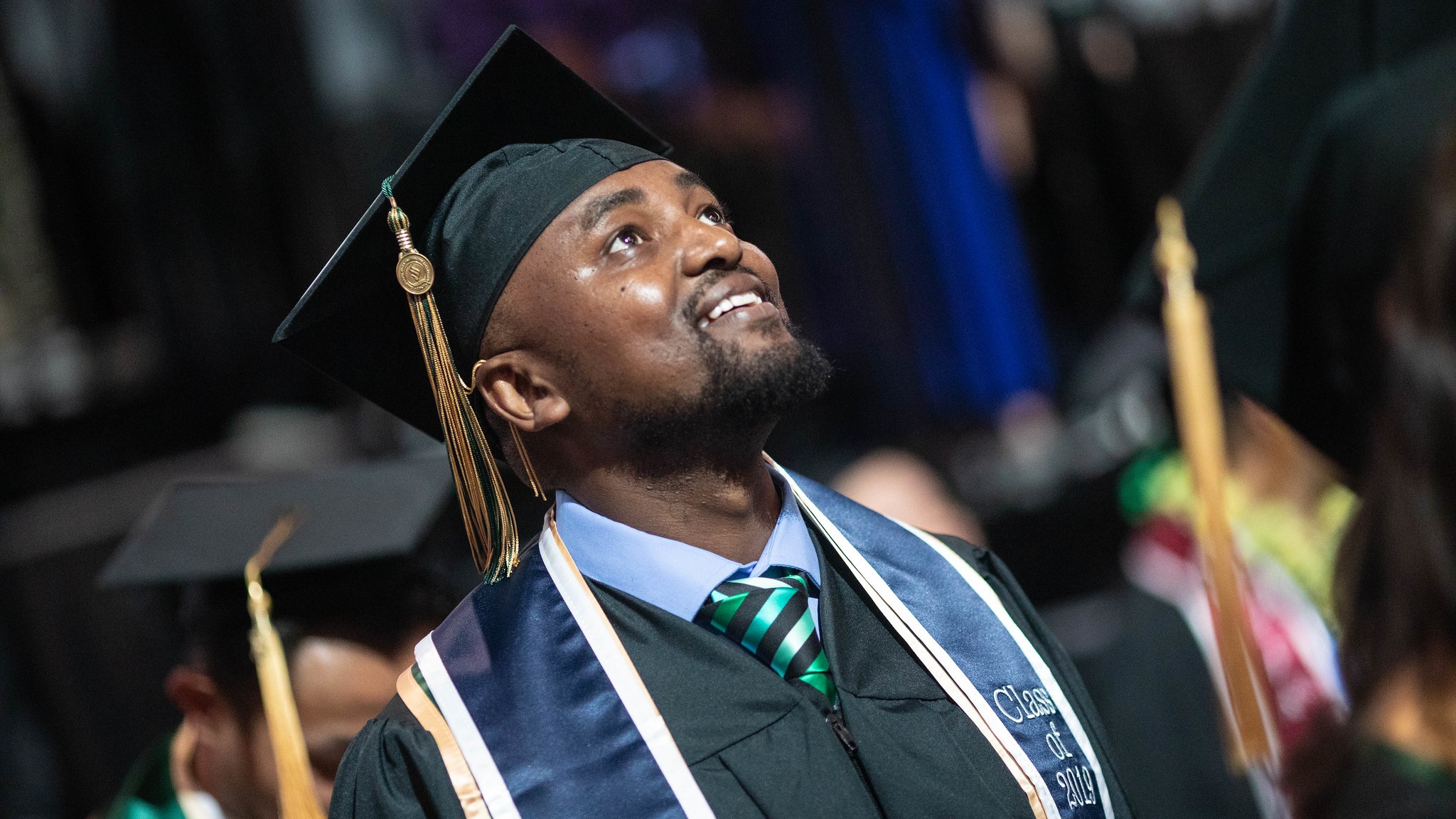 Sac State's portion of a $410,000 grant will be used to develop information about how to help young men of color better succeed in college. (Sacramento State/Andrea Price)
By Cynthia Hubert
Sacramento State and four other universities in the CSU system have received funding to continue work aimed at boosting graduation rates for male students of color.
The nonprofit College Futures Foundation has awarded a $410,000 grant to support the work of the Young Males of Color Consortium during the next two years.
Sac State, CSU Dominguez Hills, CSU Fullerton, Cal Poly Pomona and CSU Bakersfield will lead the effort to help students of color thrive in college.
The consortium's work is guided by the CSU's Graduation Initiative 2025, which is seeking to increase overall graduation rates and improve achievement gaps among under-represented students.
Marcellene Watson-Derbigny, Sac State's associate vice president for Student Retention & Academic Success, said the five universities will use the funding to conduct further research and analysis about academic equity gaps and how to resolve them. The consortium also will train faculty and staff members on "best practices" for helping young men of color to succeed in college.
"We're going to use data this time to find out what's working, and use those strategies to leverage student success," said Watson-Derbigny.
Since 2016, four-year graduation rates have risen across the CSU system. At Sac State, rates have jumped among all student groups, including African Americans and Hispanics. But students of color still are graduating at lower rates than their white counterparts.
The consortium's efforts are focusing on young men because male students of color are less likely to achieve degrees than female scholars, Watson-Derbigny said recent data shows.
"Many campuses are struggling with closing gaps for male students of color," she said. "Figures show that females do not struggle in the same respect. Males can greatly benefit from increased support to help them achieve their goals."
The reasons for equity gaps among students of color are complex, Watson-Derbigny said. A recent Sac State study revealed that many students of color drop out of college because they lack "a sense of belonging" on campus. Other studies have shown that young black and Hispanic students get less support at home and in school for pursuing educational goals, she said.
"A lot of these students are the first in their family to attend college," Watson-Derbigny said. "If you don't have icons and role models to help guide you, your path is going to be affected."
Sac State President Robert S. Nelsen has made diversity, equity and inclusion among students, as well as faculty and staff members, a priority for his administration.
The University has launched educational equity programs, including peer mentoring, tutoring and coaching services, to foster an inclusive environment. Sac State also is sponsoring aggressive outreach efforts to K-12 schools to encourage youngsters of color to pursue college.
"We've done a lot to foster that environment. With the president's support we've come a long way," Watson-Derbigny said. "But a lot of equity gaps start early in the educational trajectory. We are trying to create a stronger pipeline within K-12 so that they have support early on. The goal is to create the climate and services on campus to support early structures that promote success."
On Saturday, Sac State will play host to a Black College Expo, designed to encourage and help students and their families to navigate the college admissions process and to promote the importance of higher education.
The consortium's work with the College Futures Foundation promises to benefit campuses across the CSU system and beyond, Watson-Derbigny said.
"We're excited to have been selected so that we can work to fundamentally change outcomes and make sure that all of our students succeed," she said. "This is an important and timely partnership, and we're pleased to be a part of it."