By Cynthia Hubert
Residents of California's capital region overwhelmingly believe that climate change is beginning to take a toll on the environment, according to new poll data collected by Sacramento State and Valley Vision.
The Environmental Poll is the fourth collaborative survey by Sac State's Institute for Social Research (ISR) and the nonprofit research group Valley Vision on issues affecting the region.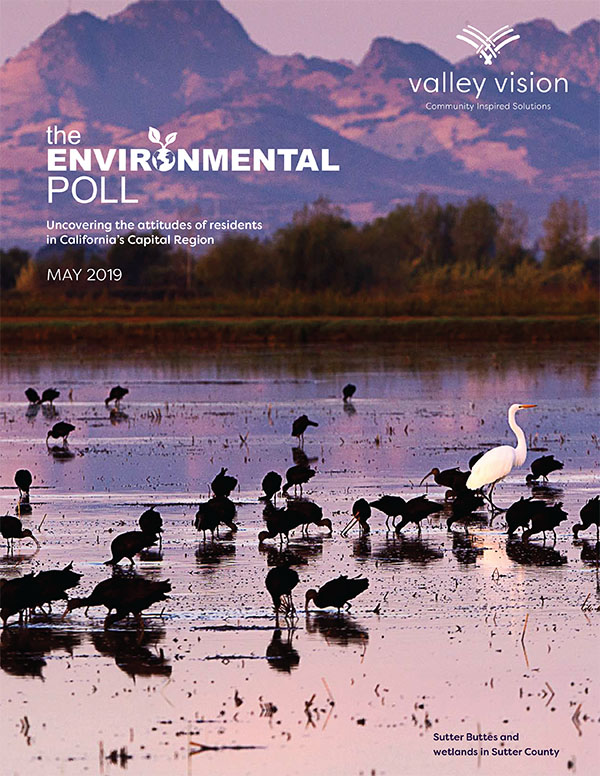 Among other things, it revealed that residents want government and business to do more to protect their air, green spaces, water and other environmental amenities.
Some of the findings were unexpected, said Shannon Williams, executive director of the ISR. For example, the vast majority of respondents from both major political parties said they believe climate change is occurring, and that humans have contributed to it.
"Climate change generally seems to be a very divisive topic, but it seems there is a lot more consensus on it than we thought," Williams said.
Evan Schmidt, senior director at Valley Vision, agreed.
"The overwhelming findings around the belief that humans have contributed to climate change was very noteworthy to me," she said.
Also noteworthy, said Schmidt, was the finding that most residents believe that economic prosperity is possible even in the face of tough environmental regulations.
"The level of support that people have for environmental protection and preservation is really strong," she said.
Schmidt has been sharing the survey results with policymakers and other key stakeholders in hopes that they will use it to help plan and set an agenda for the area's future.
She said ISR's survey approach has proved crucial in gathering information that accurately reflects the priorities and opinions of the region's residents.
For its recent polls, the institute created a survey panel of 1,600 residents in Sacramento, El Dorado, Placer, Yuba, Yolo, Sutter, Solano and San Joaquin counties who reflect the diversity of the area. The resulting poll data has a very small margin of error.
Among the Environmental Poll's findings:
88 percent of respondents said air pollution is a problem in their communities.
70 percent said they believe that the effects of climate change are having an impact on their families and the places they live. They cited wildfires, drought, hotter temperatures, and flooding as serious problems that have affected them.
63 percent are "very concerned" or "extremely concerned" that climate change will harm future generations.
95 percent report taking at least one action to protect the environment, including conserving water or energy, or buying efficient appliances.
Valley Vision will present the results of the latest poll on Tuesday, Aug. 13 between 2 p.m. and 4 p.m. at Sac State Downtown. Read the full report