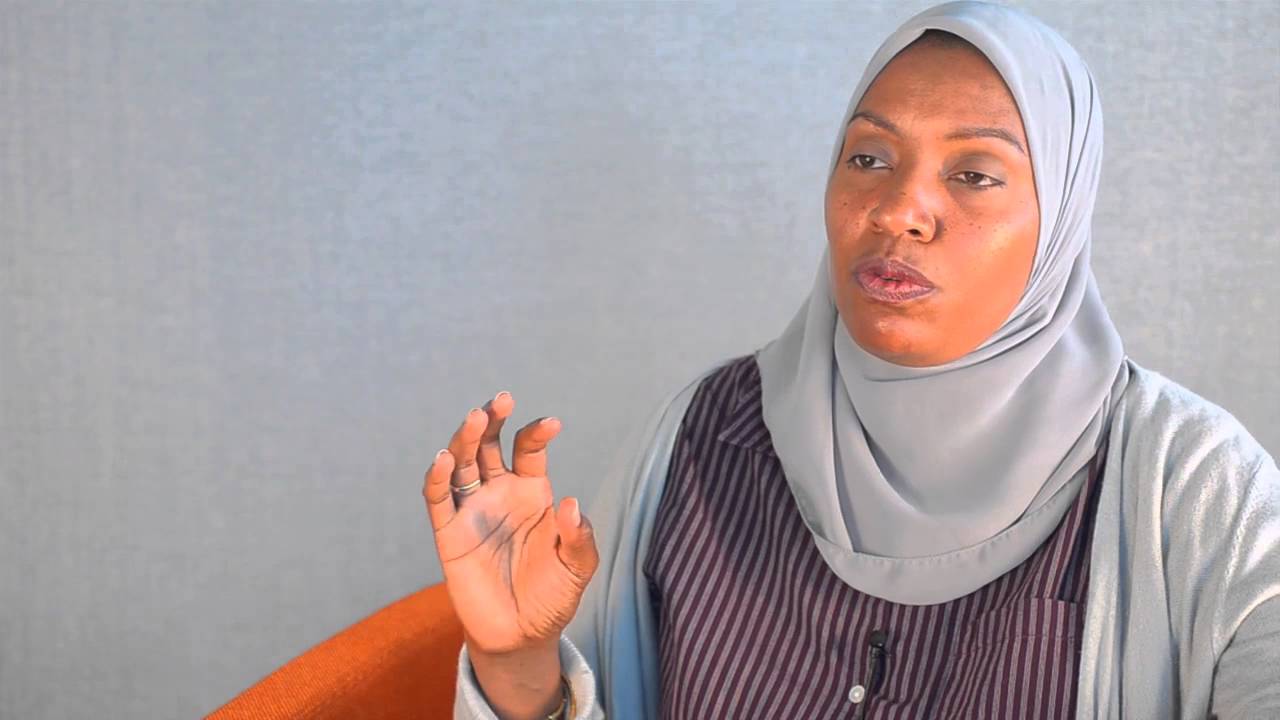 Assistant Professor Aaminah Norris is working to bring more women into the realm of computer science and was a key force in securing grants to fund two important programs to accomplish that goal. (Photo courtesy of Aaminah Norris)
---
By Jonathan Morales
Women, especially women of color, continue to be underrepresented in computer science. But two new Sacramento State projects aim to change that by considering how the education system can better support girls interested in computer careers.
The projects, both funded by two-year National Science Foundation grants, will evaluate computer science education at multiple levels – elementary school, high school, and in Sacramento State's own Teaching Credentials department – to find ways to encourage more girls to enter the field and recruit more women and women of color into teacher-preparation programs.
"Only 18 percent of computer science undergraduates across the nation are women, and we don't have many women in the computer science workforce at all," said Aaminah Norris, an assistant professor of teaching credentials and the principal investigator on both grants. "That's an issue around not only diversity and equity, but also in terms of what types of products and technologies are being produced."
The first project, "Black Women Work: Broadening Participation of Black Girls in Computer Science Careers," aims to increase the number of black women teachers who are prepared to support black girls interested in pursuing computer science careers. Norris and her colleagues will study black women teachers who have recently graduated from Sacramento State's multiple subject credential program to understand how the program prepared them to teach in communities of color, and black girls in particular.
"How are the things we actually do institutionally, like training them in culturally responsive practices, having an effect on them in terms of their desire to teach and their connection to teaching," Norris said. "How does that help them support students in their schools, and their black girl students in particular?"
The goal is to develop a set of best practices for training, retaining and supporting black women teachers, so that they in turn can support black girls who are interested the computer sciences.
The second project, called "Girl Power by Design: Broadening Participation in High School Information and Communication Technology Pathways," will research ways to increase girls' participation in the Elk Grove Unified School District's "Information and Communication Technology" pathway, with the long-term goal of a 75 percent increase. Norris will work with Assistant Professor of Computer Science Anna Baynes and Professor of Education Deidre Sessoms as well as Elk Grove teachers. Nine teachers across six high schools have agreed to study their own teaching practices as well as participate in professional development that will help promote equity in the field.
Based on that research, as well as focus groups with the teachers and female students, the team will develop best practices and pursue a larger grant to begin implementation.
Increasing diversity in computer science is critically important because those who create the technology can have an impact on how that technology performs. A mostly white, male workforce can result in dramatic consequences, Norris said. "An example is with artificial intelligence and facial recognition software. It does not recognize my face. It assumes my face is the face of a man. That's an erasure."
Sacramento State is the ideal place to pursue these projects for a number of reasons, she said. The University's College of Education has historically emphasized social justice and equity. It's part of the California State University system, which trains the majority of the state's teachers. And it's near Silicon Valley, the heart of the technology industry. Add it all up, and the projects' benefits increase exponentially.
"There's a talent gap (in computer science). There's such a need for more diversity, more women, more women of color," Norris said. "The impact of this research is going to be phenomenal."
"Black Women Work: Broadening Participation of Black Girls in Computer Science" is funded by a $298,360 NSF-EAGER (Early Concept Grants for Exploratory Research) grant. "Girl Power by Design" is funded by a $300,000 NSF Computer Science for All grant.