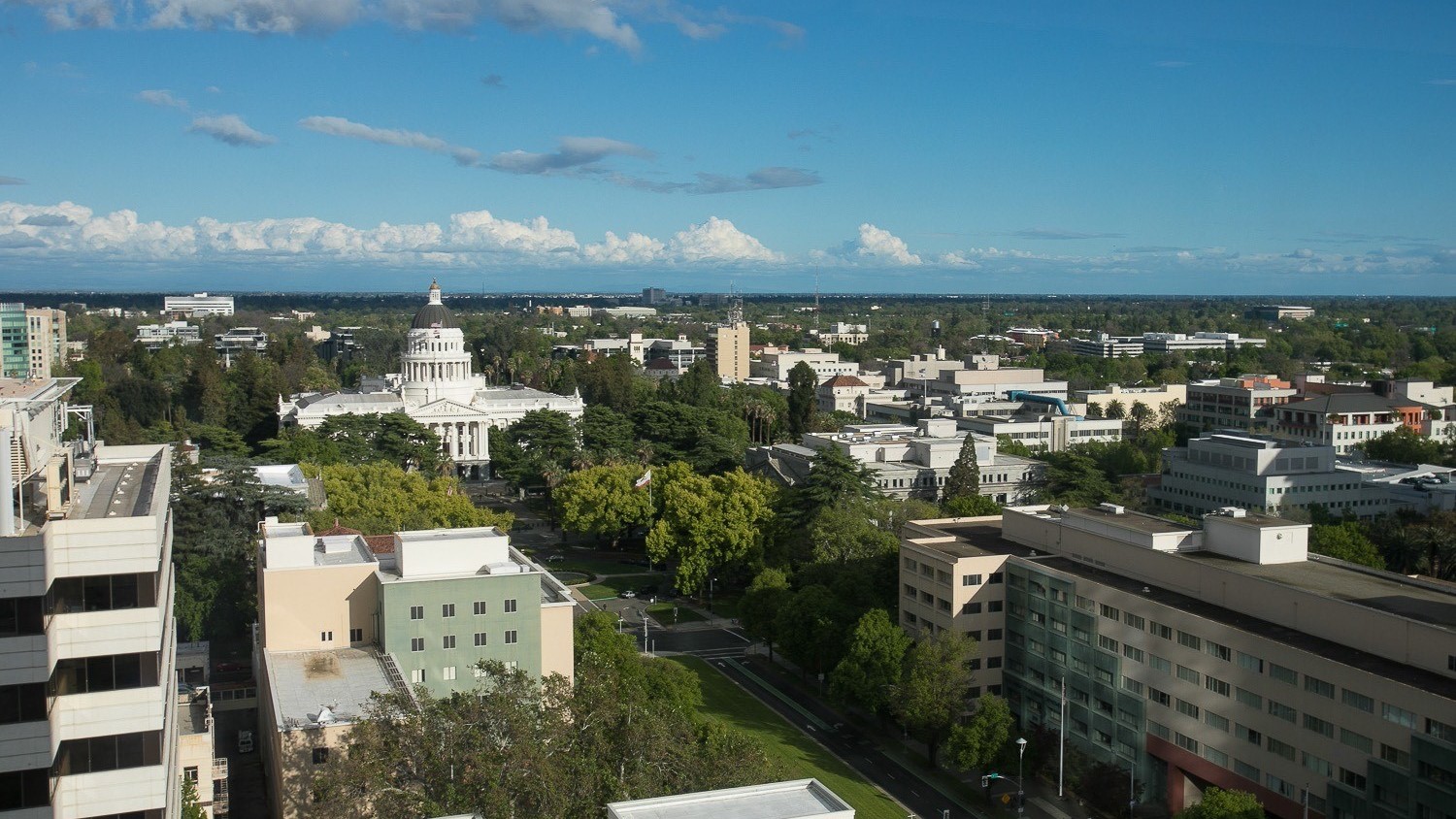 A report drawing heavily from the expertise of Sacramento State professors shows many reasons to feel good about the Sacramento region's economic future, despite some areas of concern. (Sacramento State/Andrea Price)
By Cynthia Hubert
Consumers in the Sacramento region are upbeat about the future, a sentiment that is helping drive continued economic growth in the area, the latest report by experts including Sac State economists shows.
The Sacramento Business Review's 2020 economic forecast calls for a strong start to the decade, though it cites a widening job "skills gap" and talent shortage as causes for concern.
"Overall, we expect the economy to stay healthy in 2020, while a few risk factors remain," states the report, presented to business leaders earlier in January at the University.
Finance Professor Sanjay Varshney serves as chief economist for the 2020 Sacramento Business Review, which offers a comprehensive analysis of the regional economy. Lead authors of the report include professors from the College of Business Administration who are experts in a variety of areas including labor market, consumer sentiment, small business, real estate, banking, and human capital.
In September 2019, the Sacramento region's unemployment rate hit a record low of 3 percent, the report notes. Construction, manufacturing, and health care led the way in job growth.
But in recent months, improvement in the labor market has slowed, "if not stalled," the forecast says. The shrinking labor force could foreshadow a more challenging economic climate for the region, it indicates.
Consumer sentiment, a key predictor of economic activity, is generally optimistic – especially among people with higher incomes, the report shows. More residents in the region plan to acquire mortgages, auto loans and credit cards, a survey conducted by the Sacramento Business Review and SAFE Credit Union indicates.
"While overall regional consumer sentiment is higher, there is substantial variation among consumers of differing household income levels," the report notes.
It shows the improved economy has left behind some people in the Sacramento region. Poverty rates remain elevated, and homelessness is increasing, in part because of high housing prices and scarcity of affordable rental housing.
Among the report's other findings:
Small businesses in the region are doing well and expect continued growth, but at a slower pace than in recent years.
Office vacancy rates are at all-time lows.
Property values for single-family dwellings are increasing, but at a slower rate.
Regional financial institutions had a "great year" in 2019, but growth is likely to slow this year as recessionary pressures build.
Businesses are struggling to manage a persistent talent shortage and skills gap and seek to improve employee engagement and development to retain talented employees.
Varshney said the coming addition of a Major League Soccer team to Sacramento's professional sports scene has raised hopes for the future.
"MLS expansion approval into Sacramento has breathed new life and hope for more construction activity and resultant economic boost to our local economy and region," he said.
Overall, 2019 was a far better year for the stock market and overall economy than experts anticipated, Varshney said. Concerns about interest rates and global trade tensions "raised a false alarm that a recession was looming," he said. "There are currently no signs of any impending recession, even in 2020."