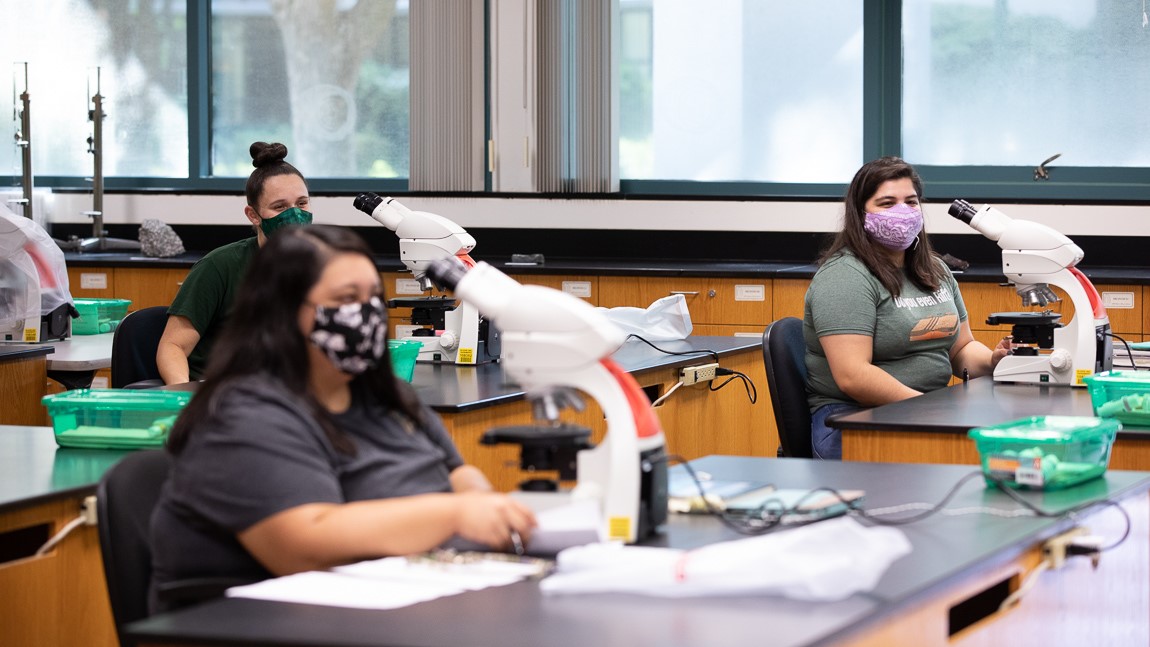 By Cynthia Hubert
Sacramento State enrolled a record number of students this fall, bucking nationwide trends and exceeding expectations during an unsettling time for scholars and faculty.
The University enrolled 31,510 students for the Fall 2020 semester, 354 more than last year. The total marks a 1% increase, said Vice President for Student Affairs Ed Mills.
Sac State also retained at historic levels students moving from their freshman to sophomore years and documented significant gains in the number of credit hours that freshmen are taking per semester.
"We are really challenging students to be attentive to how they are going about completing their degrees They are continuing to take up that challenge."
The gains "clearly demonstrate that an increasing number of Sac State students are steadily engaging in their studies and advancing toward a timely graduation," said graduation czar James Dragna, executive director of University Initiatives and Student Success.
The improvements are especially notable at a time when most scholars are studying at home amid the COVID-19 pandemic, Dragna said. The pivot to online learning has been stressful for many students and faculty, yet most are persevering, the data show.
In Fall 2020, about 84% of advancing first-year students and more than 90% of transfer students returned for their second year at Sac State, "the highest retention rates in over 20 years," Dragna said.
Freshmen took an average course load of 14.23 credit hours, compared to 13.10 five years ago. Unit loads also have increased among sophomores, juniors and seniors.
Dragna attributed the gains in credit hours in part to Hornet Launch, an approach to scheduling that helps incoming freshmen more easily enroll in classes they want and need. Under Hornet Launch, freshmen no longer are building their schedules based primarily on course availability. Instead, they are being assigned recommended courses totaling 14 to 16 units to kick off their first semester.
The approach is designed to be less stressful and more efficient, placing students on a trajectory toward timely graduation.
"We are really challenging students to be attentive to how they are going about completing their degrees," Dragna said. "They are continuing to take up that challenge."
Hornet Launch is among the University's strategies to boost graduation rates – Sac State's work on behalf of California State University's Graduation Initiative 2025 – efforts that began to pay off before the COVID-19 pandemic. The University's "Finish in Four" campaign since 2016 has led to a 127% gain in the number of students completing their courses in four years.
In terms of enrollment, Sac State seems to be beating the odds during the pandemic. Preliminary data from the National Student Clearinghouse Research Center found that undergraduate fall enrollments are down 2.5% compared to last fall. Community colleges saw the largest declines.
Dragna said Sac State's figures point to a commitment by Sacramento State faculty, staff and administration to continue to serve students in new and creative ways despite difficulties posed by COVID-19.
"Our professors have been very sensitive to the progress of students who are in difficult situations," he said. "They are offering more flexibility in an effort to help students progress."
Sac State's latest enrollment, retention and course load numbers forecast continuing success, Dragna said.
"Students are seeing more and more that Sacramento State is the place to be successful and graduate," he said.