Celeste Roseberry-McKibbin, right, smiles along with student volunteers participating in a recent book drive supporting the Love-Talk-Read lieracy program. (Sacramento State/Rob Neep)
By Dixie Reid
Celeste Roseberry-McKibbin – the University's 2019-2020 Livingston Lecturer – grew up in the Philippines, where her parents were Baptist missionaries.
An outsider who looked different from her elementary school classmates, young Celeste had to endure racial slurs and other forms of bullying that seemed constant, she said.
She was a lonely child, but she found solace in books.
"They were my escape, and I learned to love reading," said Roseberry-McKibbin, a speech-language pathologist and professor of Communication Sciences & Disorders at Sacramento State since 1999.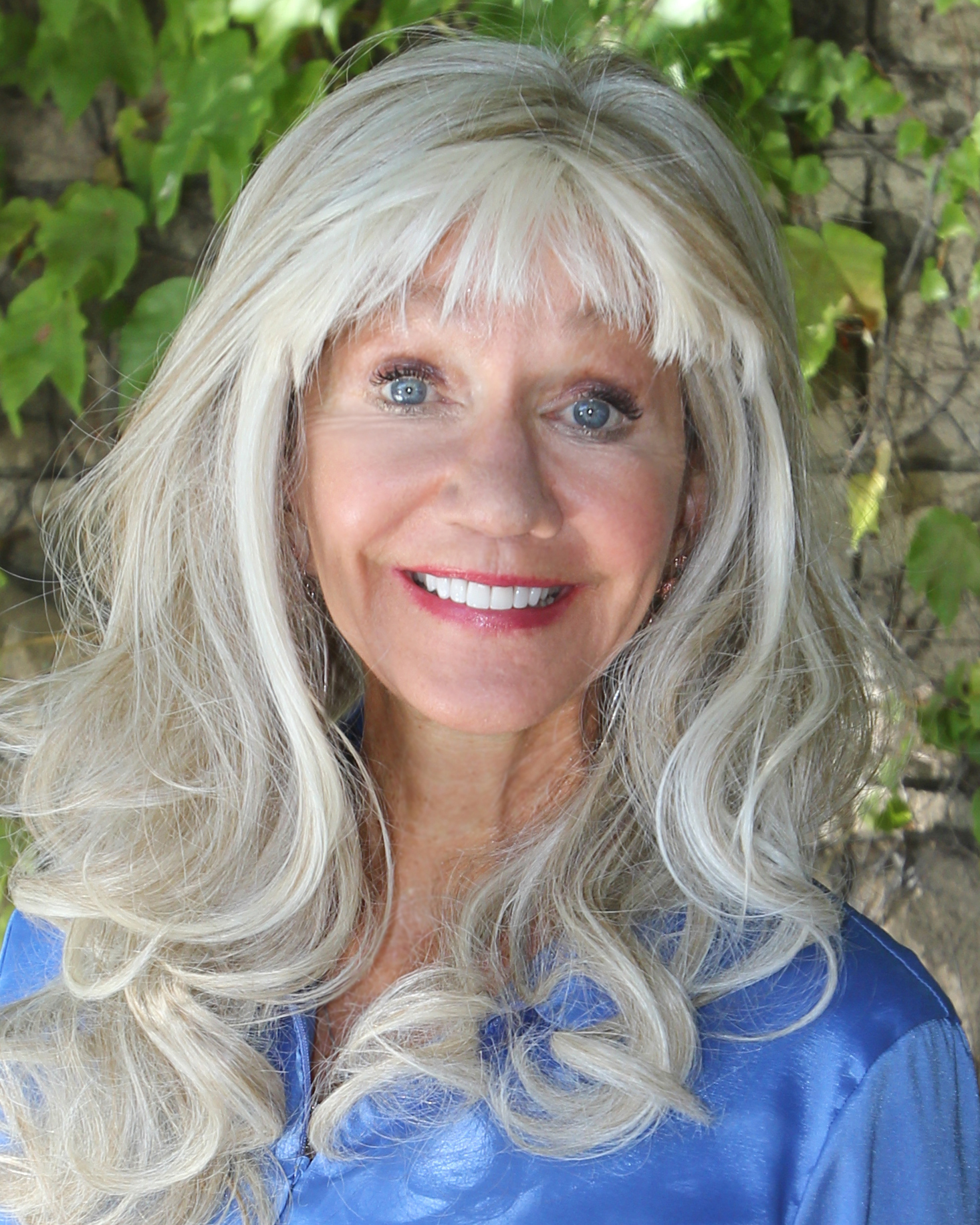 Celeste Roseberry-McKibbin, Sacramento State's 2019-2020 Livingston Lecturer. (Photo courtesy of Celeste Roseberry-McKibbin)
Ultimately, that love turned into a calling. Statistics showed that of every 300 children living in poverty only one had even a single book in his or her home. That fact inspired Roseberry-McKibbin to act, and she made it her mission to put books into the hands of needy youngsters throughout the world.
Roseberry-McKibbin launched her Love-Talk-Read book drive in 2008.
Since then, she and her students have collected more than 250,000 books for young readers. They distributed volumes to school libraries in Sacramento's low-income neighborhoods, and thousands more have made their way, in the suitcases of friends and colleagues, to 42 foreign countries.
"As a speech pathologist," Roseberry-McKibbin said, "I work with kids who live in poverty and have no books at home. They would come into kindergarten never having held a pencil or opened a book. At age 5, they were so far behind that it would take a miracle to catch them up.
"I've seen firsthand that when you don't have books, and you can't read, it's just over for you."
Roseberry-McKibbin's dedication to supplying needy children with books is one reason peers chose her to deliver this year's John C. Livingston Faculty Lecture, considered a premier faculty honor.
Her lecture, titled "Increasing the Literacy Skills of At-Risk Children in Poverty for a Brighter Future: Practical Strategies," will be presented at 3 p.m. Tuesday, Feb. 11, in the Redwood Room of the University Union. A reception will follow the lecture.
"Her efforts truly resonate with Sacramento State's anchor university initiative and the spirit of the John C. Livingston Faculty Lecture," said Robert Pieretti, who chairs Roseberry-McKibbin's department within the College of Health & Human Services. "Our students, faculty, and staff feel privileged to work with and learn from her on a daily basis."
The Livingston Lecture dates to 1959, when John C. "Jack" Livingston, longtime professor of Government, gave the first Distinguished Faculty Convocation Address. Except for 1967-68, the faculty lecture was delivered annually through 1971, when it was discontinued. The Academic Senate reinstated it in 1985, renaming it after Livingston.
The honor of delivering the lecture is given each year to a member of the Sacramento State faculty who transcends his or her discipline and has a positive impact on the University through teaching, service, and creative or scholarly activities, and displays consistent and engaging collegiality.
The Livingston Lecture also honors faculty who, like Roseberry-McKibbin, are deeply committed to Sacramento State's students.
"Dr. Roseberry inspires me to make a difference in the lives of others," said Marivel Oropeza, a Communication Sciences & Disorders major who has collected more 3,500 books for Love-Talk-Read. "She is such a caring and incredibly brilliant professor. I admire what she is doing for underserved children. It is important to her that all children receive an equal opportunity to develop properly."
Roseberry-McKibbin's passion to expose children to the power of books also was influenced by the experiences of her son, Mark McKibbin, who was diagnosed with rare form of dyslexia as a child. He loved books, but he wasn't reading or writing on his own.
After years of vision and occupational therapy, and endless hours of reading with his mother, Mark went from the bottom of his kindergarten class to becoming the salutatorian of Casa Robles High's Class of 2016. He's now an honors student at George Washington University in Washington, D.C., and hopes to become an attorney working on behalf of social justice.
"So I saw all of this with my son, and in memory of my mother, who founded a library in the Philippines, I started the children's book drive," Roseberry-McKibbin said.
Her goal was to collect 500 books for children up to age 12, and she purchased the first 60 herself at Target. So far, Love-Talk-Read has gathered more than a quarter-million books for children around the world.
"I put books in people's suitcases because I can't afford to ship them," said Roseberry-McKibbin, who once paid $40 to send one paperback to India.
"The books are in English – so how is that beneficial? The children are encouraged to speak in their own language to describe the pictures. That's the foundation for later story-telling."
Roseberry-McKibbin's students often use social media to seek Love-Talk-Read donations. Oropeza has called on family, friends, and fellow church members to help. She even received a donation from Goodwill. Her goal is to collect 500 children's books each month.
"The students thank me for helping them collect hundreds of books," said Roseberry-McKibbin. "They are shocked to realize how much power they have 3,000 books later.
"This is about social justice, and my University students realize that they're capable of putting books into the hands of children living in poverty."
***
What: 2019-2020 Livingston Lecture
Who: Professore Celeste Roseberry-McKibbin
When: 3 p.m. Tuesday, Feb. 11
Where: Redwood Room, University Union