Pride Week is a significant Sac State event that has had to change from in-person celebration to a virtual version. (Sacramento State/Jessica Vernone)
By Cynthia Hubert
In times of stress and uncertainty, what's more uplifting than a good dance party?
Even though much of the Sacramento State campus is shuttered and students are taking classes from home because of concern about the coronavirus, Pride Week is in full swing, complete with a virtual prom on Friday featuring a DJ who will spin tunes in real time.
"Much like everything in the world right now, it's going to look different," said Melissa Muganzo, PRIDE Center coordinator. "But this is a time to be creative and open up new avenues."
Pride Week is a celebration of identity, said Danielle Munoz, interim director of Sac State's Centers for Diversity and Inclusion.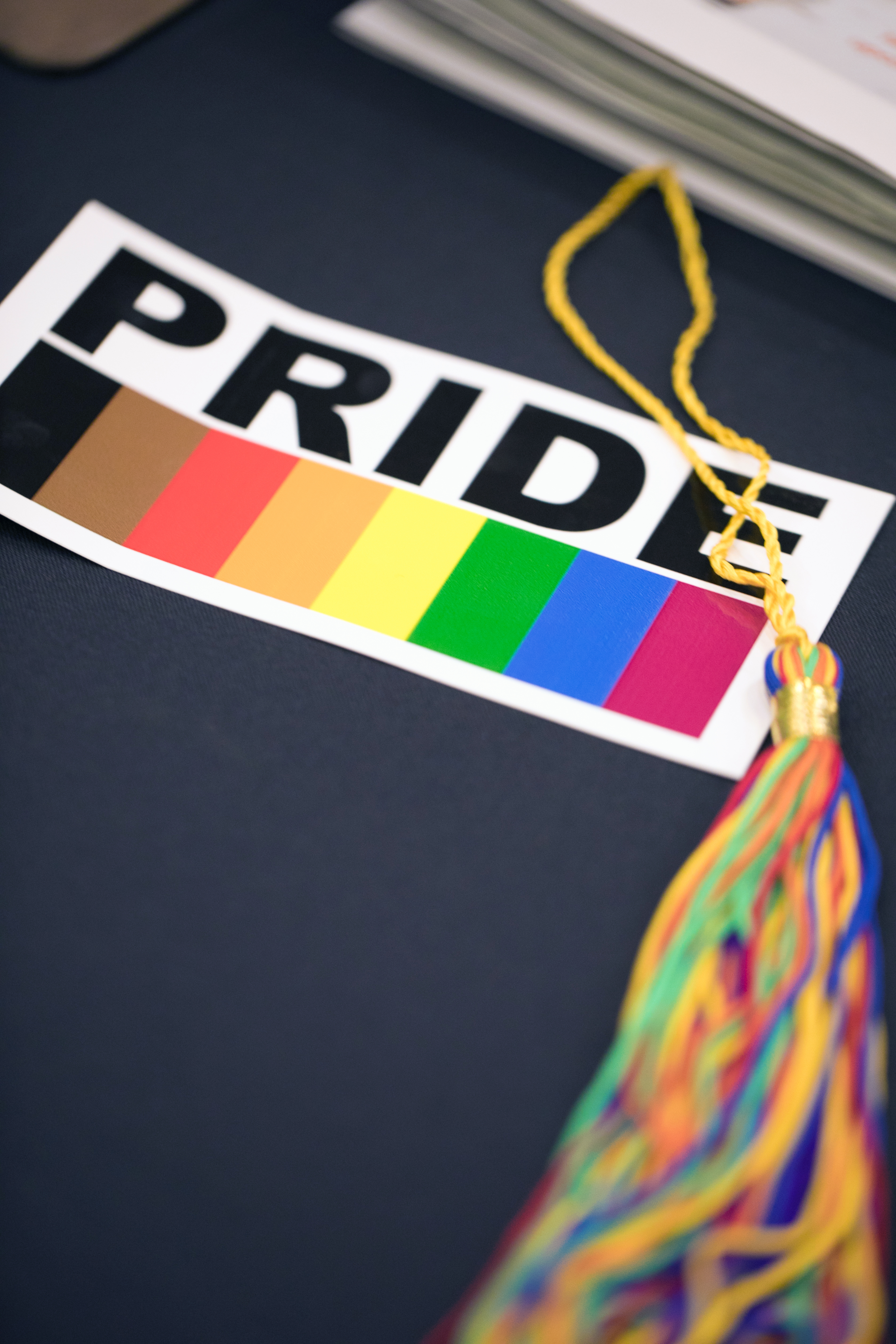 A lunchtime talk, movie screening, and prom are three main highlights from this year's Pride Week. (Sacramento State/Andrea Price)
"It is a time to celebrate and honor the achievements and contributions of the LGBTQ+ community," she said. "We are committed to creating an inclusive environment for our students, in which their identities are celebrated and valued. When our students are seen, validated and included, there is no limit to their potential."
Original plans for Pride Week featured a variety of activities including an outdoor picnic. But organizers had to adjust quickly last month when the campus banned group gatherings and students and faculty members switched to digital learning.
"We cancelled everything at first, but then we decided to convert to online engagement," Muganzo said. "At the end of the day, I'm really inspired.
"The future is hybrid. In the future, we won't have to cancel events because we will have both in-person and virtual templates" if unforeseen circumstances occur, she said. "We'll just convert them."
Pride Week 2020 highlights three events, all being conducted via Zoom meetings:
The prom will feature music producer DJ Esco, who from his studio will play tunes and take requests.
It will be the first time that DJ Esco, otherwise known as Mario Escobar, has produced a virtual music event.
"There aren't a lot of celebratory things happening right now, so I jumped at the chance to be part of it," said Escobar, a Sac State graduate.
"We're looking at the best ways to make it feel authentic, as though you are in the same room as where the music is playing. It's been quite a thing to wrap our heads around, but we want to make this a good experience for everyone."
Prom participants will be able to peer inside Escobar's studio, equipped with a DJ turntable, mixer and other equipment, "as if you are watching a concert in real time," he said. He will interact with prom-goers and take requests for songs.
He anticipates playing music from Drake, Cardi B, Post Malone, Rihanna and other popular artists, but "I will be able to adapt and adjust depending upon requests," said Escobar.
Muganzo encouraged people attending the virtual prom to dress up, interact and dance, just as they did during last year's event on campus, which drew more than 200 people.
"Wear your Halloween costumes, your pajamas, or formal wear. Whatever makes you feel your best," she said. "Whether you come in a blazer or your Pikachu outfit, it doesn't matter."
Escobar said he plans to dress up and is looking forward to bringing smiles to students at a challenging time in their lives.
"I think it's very important to take advantage of these little celebratory moments, given that we haven't had a lot of them lately," he said. "I'm really happy to bring a little joy to people who might be having a hard time right now."