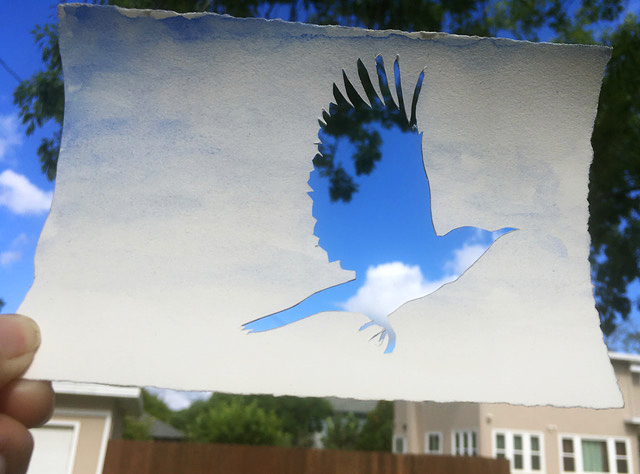 Artist Chris Daubert's piece "Par Avion" is one of many that will be shared through the mail in an attempt to reconnect communities during current fraught times. (Photo courtesy of Chris Daubert)
By Ahmed V. Ortiz
When a pandemic pushed us into varying degrees of isolation, human connection became for many tenuous, elusive and distant.
Kelly Lindner knows she lacks the power to resolve the issue single-handedly. But Lindner, Sacramento State's new University Library Gallery curator, also knows she can be part of a solution. Her just-launched project, "Hello Stranger," was conceived in response to COVID-19.
The project matches up to 18 artists from across California with participants outside the art community who send their names and mailing addresses to hellostrangerartproject@gmail.com. The artists, all of whom are participating by invitation, among them will produce up to 150 art pieces to be mailed in June and July.
Recipients won't know with whom they are matched. That's a driver for Lindner, who observed that meeting strangers, an opportunity lost with the pandemic, is the way we expand our communities and connections.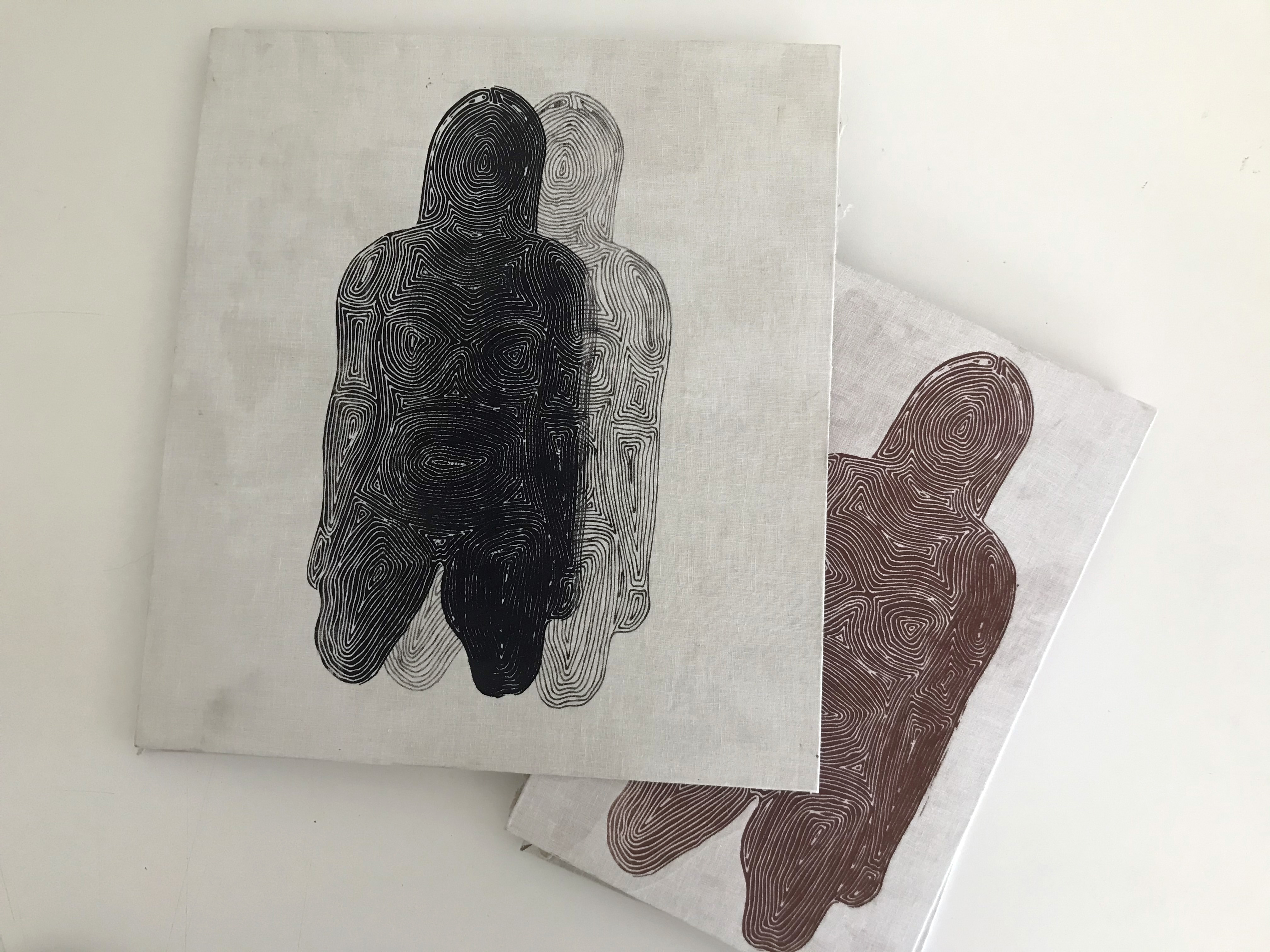 Art by Aida Lizalde is created on paper hand made from recycled, found, and discarded material. (Photo courtesy of Aida Lizalde)
"I really wanted to touch on the fact that communities can grow even though we are apart," she said, "and that you can have this connection with someone you may not know."
Recipients won't respond directly to artists, but rather to the Library Gallery, to which each artist will send one piece as well, for a culminating exhibition at a date to be determined. At that time, participating artists' pieces that were mailed to the gallery will be opened and exhibited with the responses of recipients, who will be provided postcards.
Lindner sought a way to continue to create, nourish, and build community, and inspire through art while museums, galleries and studios are shuttered. But she said she also hopes to create an element of surprise and delight. Participating artist Chris Daubert, who preceded Lindner as Library Gallery curator in an interim role following the retirement of longtime curator Phil Hitchcock, said she nailed it.
"This was a perfect project for these times," Daubert said. "The need to both send out and to receive 'messages in a bottle' is quite real in this current environment." Daubert is incorporating his knowledge of the Sacramento Valley's birds into his project piece, Par Avion, cutting silhouettes of different birds into heavy watercolor paper, which he paints to represent the sky. When the card recipient holds up the cutout to the sky, it is seen through the cutout.
Lindner said that other than needing to conform their works so they fit into an envelope no larger than 9-by-13-inches, the artists had complete creative freedom. That can be liberating or challenging – or even intimidating, as artist Michelle Ott found at least one part of it. An illustrator who typically works within set parameters, Ott will draw and send to her recipients how she imagines each of their addresses look. The idea echoes another mail art project she is involved with, in which she sends introductory letters to former addresses of hers that include a drawing of her memory of each place.
"I usually set up a structure for the content of the work, such as instructions for making candy, or illustrating basic science principles," she said "So, for me within this project the freedom to make pieces to send that can be open-ended in their content was the most intimidating part.
"At first it seemed like I could do anything, and I had to hone in on dovetailing the work I plan to make within what I am already working on in my studio."
Aida Lizalde was drawn to Lindner's project by the idea of communicating her work to people outside of the art community. She has done art exchanges before, but with other artists.
"I want random strangers, who perhaps are not so connected to visual arts, to receive something unexpected in the mail," said Lizalde, who is contributing small books made from handmade paper consisting of recycled, found, and discarded materials, incorporating some screen-prints and linocuts. "I am very curious about how artwork is viewed without the lens of the art establishment, academia, etc."
Lindner and Ott found value in utilizing the struggling U.S. Postal Service, which reportedly is in danger of running out of cash by September. So few people write letters anymore, Lindner said, and the anticipation of receiving something in the mail also counters the culture of instant gratification we've evolved into, as beings who increasingly reside in the digital domain.
Also, Lindner said, "I realized neither of my children knew how to address an envelope." She immediately backtracked, albeit with a laugh, having been corrected by her daughter, who in fact knew how, and had let her mother know.