Sac State professor honored as one of nation's best math educators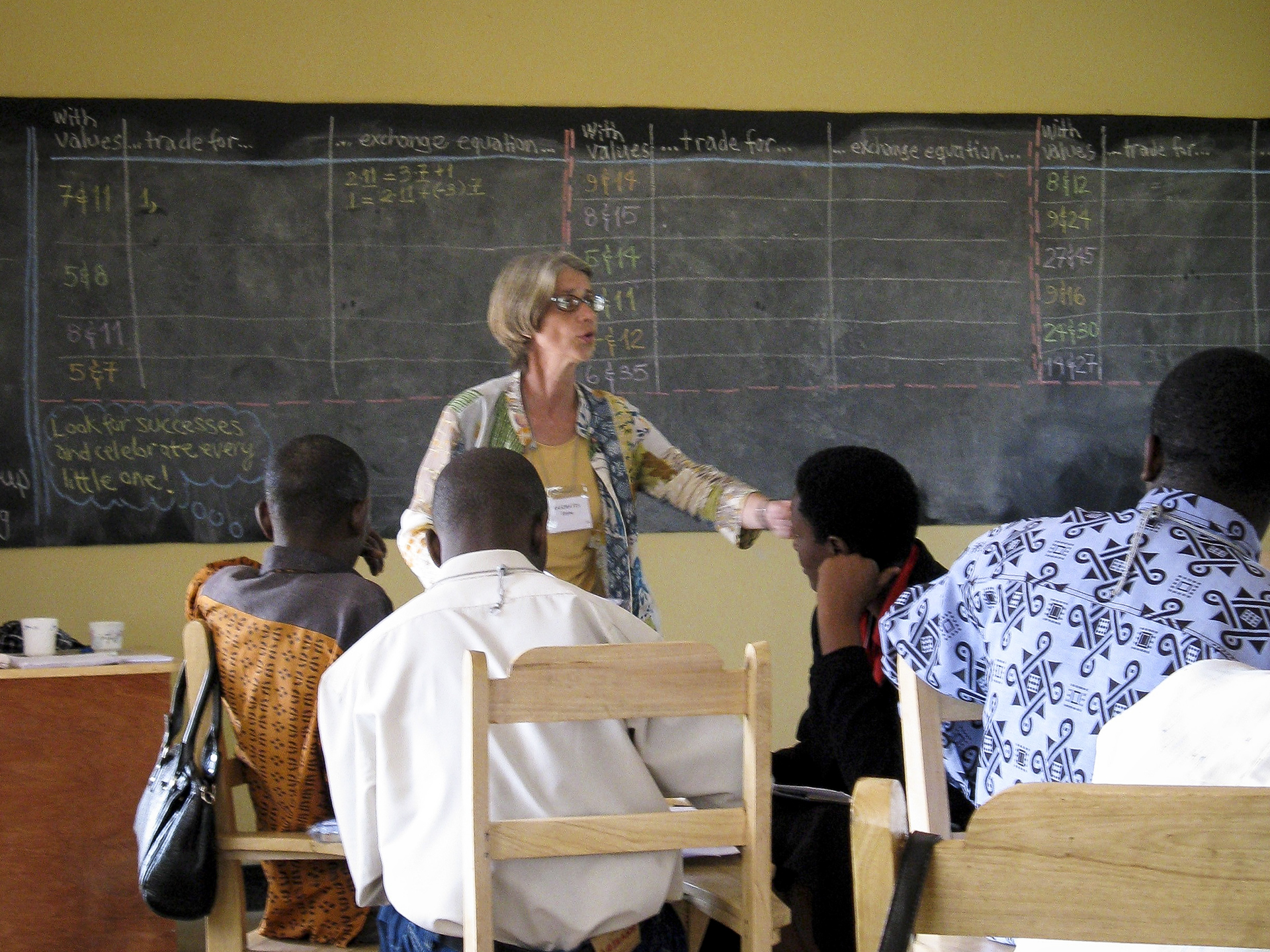 February 05, 2021
Sacramento State Professor Elaine Kasimatis grew up at a time when girls were openly discouraged from being mathematicians.
But that never deterred Kasimatis, who loved puzzling over math problems and helping others tackle them.
Now, she has been named among the nation's best math educators.
Despite gender barriers, and with the help of a few key mentors, Kasimatis earned multiple degrees in and went on to a long record of teaching achievements. She joined Sac State's Department of Mathematics and Statistics in 1986, and her work across the region, state, and country has influenced generations of math teachers and students.
For her dedication and accomplishments, the Mathematical Association of America has awarded Kasimatis its prestigious Deborah and Franklin Tepper Haimo Award. The annual award honors three university professors who have been "widely recognized as extraordinarily successful" and whose teaching has had influence beyond their institutions.
In accepting the honor, Kasimatis thanked her mentors, including UC Davis Professor Emeritus Sherman Stein, among "a multitude of students and teachers" and colleagues.
"I'm also thankful for the lack of support and the discouraging 'you don't really belong' messages that I encountered throughout my career," she said.
The doubts only strengthened her perseverance.
"When I was growing up, for the most part, girls were not encouraged to do math," Kasimatis said. Some told her that "boys wouldn't like me" if she was good at it. "In many of my classes, I was the only girl. I could feel the weight of the entire female gender resting on my shoulders. But when people tried to discourage me, it made me more determined."
Kasimatis earned her degrees at her hometown university, UC Davis. She holds a doctorate in Mathematics, a master's of arts in Teaching Mathematics, and teaching credentials in multiple subjects. She has used her educational background to support future math teachers around the country and beyond.
Among her many achievements, she helped create the innovative College Preparatory Mathematics Program, which is used across the nation. She also was instrumental in the development of the CSU's first "blended" Mathematics program, which allows future secondary math teachers to pursue their teaching credentials while working on their undergraduate degrees.
"You don't have to worry about getting an answer right away. Build an understanding of the question first. The enjoyment comes with solving a problem, thinking it through and figuring it out. It feels good to be able to do that."
Lisa Hammersley, dean of the College of Natural Sciences and Mathematics at Sac State, called Kasimatis passionate and "absolutely dedicated" to her students.
"Her work developing future math teachers impacts not only the students she has in her classroom, but countless students – and future Hornets – in our region's schools," Hammersley said.
Kasimatis's influence extends across the globe. In 2008, she spent a year volunteering in Rwanda, where she helped develop and train teachers at the Rwamagana Leaders School, which emphasizes quality education and environmental and economic sustainability, according to its website.
Kasimatis believes that, despite a widespread perception that "you're either a math person or you're not, you either get it or you don't," anyone can enjoy doing mathematics. Her style emphasizes "helping students make sense of the math that they are exploring, to see it as a process and figure out puzzles," rather than simply manipulating symbols and formulas.
"We all think in different ways and at different speeds," said Kasimatis. "You don't have to worry about getting an answer right away. Build an understanding of the question first. The enjoyment comes with solving a problem, thinking it through and figuring it out. It feels good to be able to do that."
Kasimatis said her greatest satisfaction comes from instructing future educators and supervising student teachers in the field.
Teaching "never gets old to me," she said. "Each class is a different community. I learn something every time I talk with students."
The task has been more difficult during the past year, with the vast majority of courses conducted online in an effort to curb the spread of the coronavirus.
"It's harder in the virtual environment," Kasimatis said. "We don't have the same energy on Zoom as we do when we're sitting in a classroom together."
Still, she continues to do her best to "educate students who will become teachers who will mentor others," she said.
"I see the teachers who are out there and I watch them bloom in the classroom and do amazing things," said Kasimatis. "It really does feel like family."
***
Update Oct. 19. 2021: Kasimatis passed away unexpectedly at the age of 69 on Sept. 7, 2021.